Our vessels
We pioneered the designs that have led to today's state-of-the-art roll-on roll-off (RoRo) vessels. Using the latest technology and innovative features, our fleet is designed to provide flexibility, increase capacity, reduce emissions and increase energy efficiency.
A versatile fleet to serve multiple industries
Wallenius Wilhelmsen Ocean operates an extensive fleet of about 50 RoRo vessels, capable of carrying a mix of products, from auto, construction, mining and agriculture machinery to various breakbulk products.
Tailoring our vessels to the industries that we serve has resulted in a fleet of flexible vessels, where hoistable (movable) decks allow us to adjust capacity configuration to the customer needs in any given situation.
The fleet is currently being connected to an onshore, cloud based digital platform enabling us to utilise big data analytics and machine learning to pinpoint improvement areas for energy efficiency, reduce emissions and help protect the environment. This is an important step in digitalising the fleet for better decision support in fleet operation and meeting customer expectations.

The fleet incorporates 5 classes of RoRo vessels, with each class differing in terms of dimensions, capacity, deck configuration and cargo carrying capabilities.
Read more about our different vessel types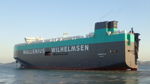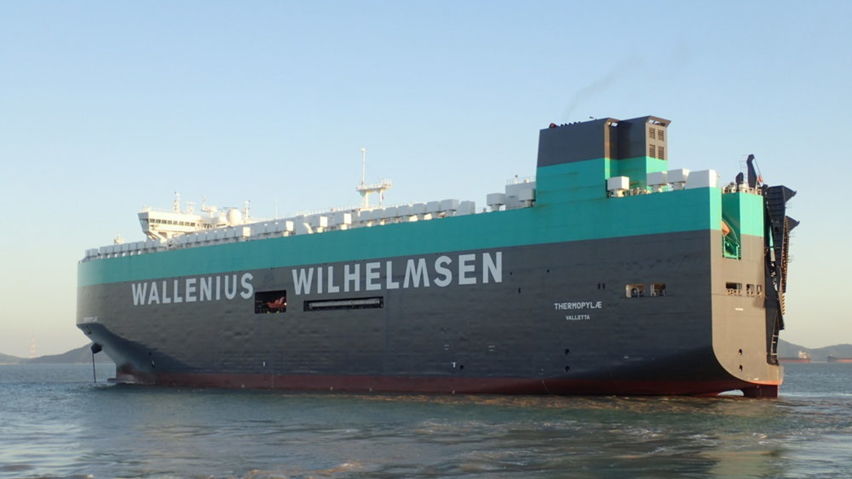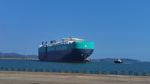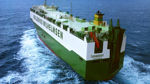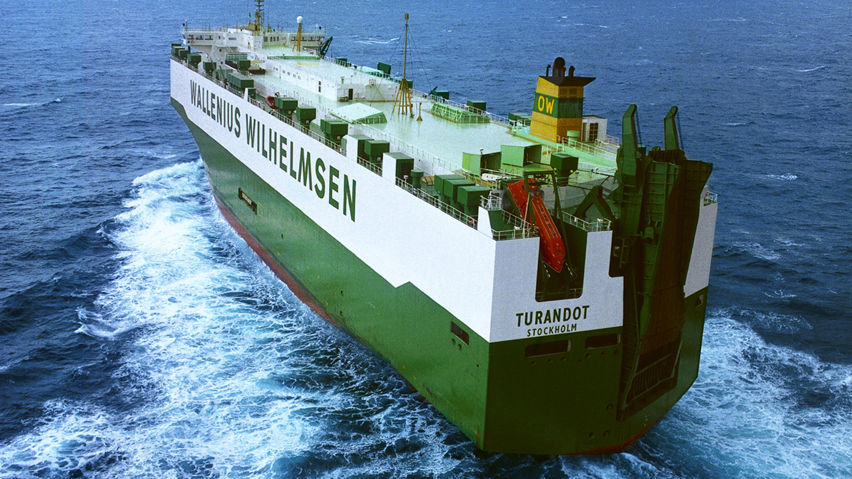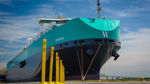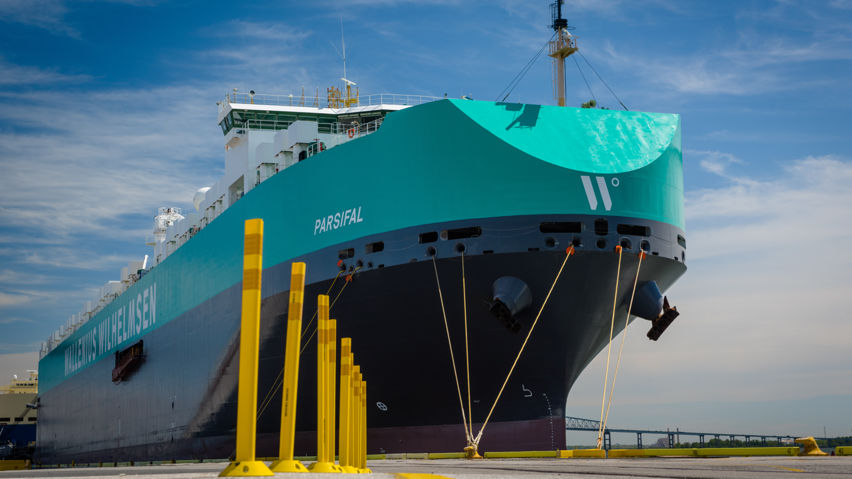 Fleet list operated by Wallenius Wilhelmsen Ocean
| | | | | | | | | | | |
| --- | --- | --- | --- | --- | --- | --- | --- | --- | --- | --- |
| Vessel name | Vessel class | Year built | Flag | IMO number | Dead Wt. (MT) | Cap. Cars (RT43) | Hoistable Decks | Max RoRo Ht (m) | Max RoRo W (m) | Max RoRo Ramp Wt Cap. (t) |
| Aniara | LCTC | 2008 | SE | 9377494 | 30 135 | 7 620 | 5 | 6.50 | 9.50 | 320 |
| Asian Emperor | PCTC | 1999 | KR | 9176632 | 21 479 | 6 246 | 4 | 6.50 | 7.00 | 150 |
| Asian Vision | PCTC | 1997 | KR | 9122966 | 21 505 | 6 246 | 4 | 5.00 | 7.00 | 150 |
| Bess | PCTC | 2010 | PA | 9531715 | 18 009 | 6 284 | 4 | 5.20 | 8.00 | 150 |
| Boheme | LCTC | 1999 | SG | 9176565 | 28 636 | 7 194 | 3 | 5.00 | 7.00 | 125 |
| Carmen | LCTC | 2011 | SE | 9505027 | 30 133 | 7 934 | 5 | 6.50 | 9.50 | 320 |
| Don Juan | PCTC | 1995 | SG | 9082934 | 22 514 | 5 846 | 3 | 5.00 | 7.00 | 105 |
| Elektra | LCTC | 1999 | SG | 9176577 | 28 345 | 7 194 | 3 | 5.00 | 7.00 | 125 |
| Fidelio | LCTC | 2007 | SE | 9332937 | 30 137 | 7 500 | 5 | 6.50 | 9.50 | 240 |
| Figaro | LCTC | 2011 | SE | 9505041 | 30 895 | 7 934 | 5 | 6.50 | 9.50 | 320 |
| Glorious Leader | PCTC | 2007 | BS | 9357298 | 21 210 | 6 400 | 4 | 5.00 | 7.00 | 150 |
| Liberty | PCTC | 2006 | US | 9310109 | 19 628 | 6 354 | 4 | 5.20 | 7.00 | 235 |
| Manon | LCTC | 1999 | SE | 9179725 | 28 126 | 7 194 | 3 | 5.00 | 7.00 | 125 |
| Mignon | LCTC | 1999 | SE | 9189251 | 28 126 | 7 194 | 3 | 5.00 | 7.00 | 125 |
| Nabucco | HERO | 2021 | SE | 9731652 | 23 959 | 7 656 | 5 | 6.50 | 12.00 | 320 |
| Oberon | LCTC | 2008 | SE | 9377509 | 30 135 | 7 620 | 5 | 6.50 | 9.50 | 320 |
| Parsifal | MK V | 2011 | SG | 9515395 | 41 820 | 6 004 | 3 | 7.10 | 12.00 | 505 |
| Porgy | PCTC | 2009 | PA | 9409338 | 18 009 | 6 284 | 4 | 5.00 | 8.00 | 150 |
| Salome | MK V | 2012 | SG | 9515412 | 43 878 | 6 004 | 3 | 7.10 | 12.00 | 505 |
| Taipan | PCTC | 2006 | BS | 9311866 | 20 500 | 6 500 | 4 | 5.00 | 7.00 | 150 |
| Talia | PCTC | 2006 | BS | 9311845 | 20 500 | 6 500 | 4 | 5.00 | 7.00 | 150 |
| Talisman | MK IV | 2000 | NO | 9191319 | 39 423 | 5 496 | 4 | 6.40 | 12.00 | 380 |
| Tamerlane | MK IV | 2001 | NO | 9218648 | 39 401 | 5 496 | 4 | 6.40 | 12.00 | 380 |
| Tamesis | MK IV | 2000 | NO | 9191307 | 39 517 | 5 496 | 4 | 6.40 | 12.00 | 380 |
| Tarago | MK IV | 2000 | NO | 9191321 | 39 404 | 5 496 | 4 | 6.40 | 12.00 | 380 |
| Tannhauser | HERO | 2020 | SE | 9731640 | 23 892 | 7 656 | 5 | 6.50 | 12.00 | 320 |
| Thalatta | HERO | 2015 | MT | 9702455 | 24 240 | 8 000 | 5 | 6.50 | 12.00 | 320 |
| Theben | HERO | 2016 | SG | 9722302 | 24 240 | 8 000 | 5 | 6.50 | 12.00 | 320 |
| Themis | HERO | 2016 | SG | 9722314 | 24 240 | 8 000 | 5 | 6.50 | 12.00 | 320 |
| Thermopylae | HERO | 2015 | MT | 9702443 | 24 240 | 8 000 | 5 | 6.50 | 12.00 | 320 |
| Tiger | LCTC | 2011 | MT | 9505039 | 31 143 | 7 934 | 5 | 6.50 | 9.50 | 320 |
| Tijuca | LCTC | 2008 | NO | 9377511 | 30 089 | 7 620 | 5 | 6.50 | 9.50 | 320 |
| Tirranna | LCTC | 2009 | NO | 9377523 | 30 089 | 7 620 | 5 | 6.50 | 9.50 | 320 |
| Titania | LCTC | 2011 | MT | 9505053 | 31 108 | 7 934 | 5 | 6.50 | 9.50 | 320 |
| Titus | HERO | 2018 | MT | 9700512 | 23 892 | 7 656 | 5 | 6.50 | 12.00 | 320 |
| Toledo | PCTC | 2005 | MT | 9293624 | 19 628 | 6 354 | 4 | 5.20 | 7.00 | 237 |
| Tomar | PCTC | 2008 | MT | 9375264 | 22 144 | 6 354 | 4 | 5.20 | 7.00 | 303 |
| Tombarra | PCTC | 2006 | MT | 9319753 | 19 628 | 6 354 | 4 | 5.20 | 7.00 | 237 |
| Tongala | PCTC | 2012 | MT | 9605786 | 22 585 | 6 459 | 4 | 5.20 | 7.00 | 303 |
| Tonsberg | MKV | 2011 | MT | 9515383 | 41 554 | 6 004 | 3 | 7.10 | 12.00 | 505 |
| Toreador | PCTC | 2008 | MT | 9375288 | 22 144 | 6 354 | 4 | 5.20 | 7.00 | 303 |
| Torino | PCTC | 2009 | MT | 9398321 | 22 160 | 6 354 | 4 | 5.20 | 7.00 | 303 |
| Toronto | PCTC | 2005 | MT | 9302205 | 19 628 | 6 354 | 4 | 5.20 | 7.00 | 237 |
| Torrens | PCTC | 2004 | MT | 9293612 | 19 628 | 6 354 | 4 | 5.20 | 7.00 | 237 |
| Tortugas | PCTC | 2006 | MT | 9319765 | 19 628 | 6 354 | 4 | 5.20 | 7.00 | 237 |
| Tosca | PCTC | 2013 | SG | 9605798 | 22 585 | 6 459 | 4 | 5.20 | 7.00 | 303 |
| Toscana | PCTC | 2009 | MT | 9398321 | 22 144 | 6 354 | 4 | 5.20 | 7.00 | 303 |
| Traviata | HERO | 2019 | MT | 9700524 | 23 892 | 7 656 | 5 | 6.50 | 12.00 | 320 |
| Tugela | LCTC | 2011 | MT | 9505065 | 24 440 | 7 934 | 5 | 6.50 | 12.00 | 320 |
| Tulane | LCTC | 2012 | MT | 9505089 | 24 440 | 7 934 | 5 | 6.50 | 12.00 | 320 |
| Turandot | PCTC | 1995 | SE | 9070450 | 22 815 | 5 846 | 3 | 5.00 | 7.00 | 105 |
| Tysla | MKV | 2012 | MT | 9515400 | 43 878 | 6 004 | 3 | 7.10 | 12.00 | 505 |
| Undine | LCTC | 2003 | SE | 9240160 | 28 126 | 7 194 | 3 | 5.00 | 7.00 | 125 |