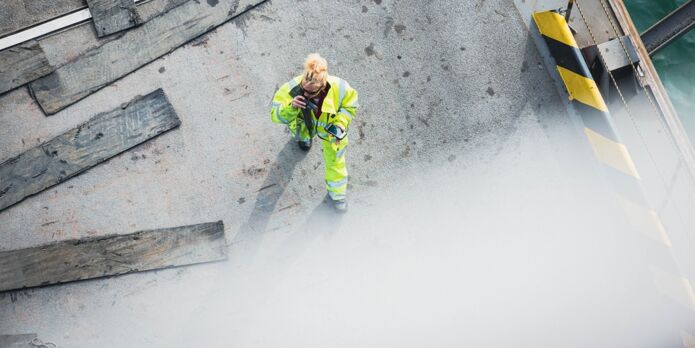 Service updates - Keeping business running
Global supply chains continue to be disrupted by the pandemic and other compounding factors. Despite global vaccination rates increasing, health restrictions continue to impact port operations, equipment availability, storage capacity and our vessels' schedules. While we recognize not all factors are under our control, our experienced staff around the world will continue to engage with our business partners and suppliers to minimize your cargo delays as much as possible.
The global picture
The current global trade capacity constraints are caused by four main factors:
1. Record Volumes - The global demand for tonnage and cargo handling equipment remains at a record high. This is a global challenge, and an obstacle for all players in the industry. We especially see extended volumes in the Asian market. At the moment, we predict that it could take up to 12 months before we start seeing a significant improvement to the situation.
2. Port Congestion - There continues to be congestion in most of the regions that we operate in, including Bremerhaven, Fremantle and other Australian ports, San Antonio, Shanghai, and the Panama Canal. Overall, delays hit new records every month. This situation is unprecedented.
3. Vessel delays - Vessels are unable to call ports as scheduled as a result of reduced capacity, but also labor shortage. This affects the entire shipping industry – not only RoRo carriers – but also the container segment. A reduced number of vessels are expected to arrive in Asia than previously forecasted. This leads to a bigger gap between capacity demand and capacity supply - especially during the months of February and March 2022.
4. Pandemic restrictions - Restrictions still remain in effect in many countries. These Covid-related restrictions lead to a large number of employees in isolation - both at sea and on land.
Be notified of the latest updates
Follow us on LinkedIn, Facebook and Twitter.