Temporary adjustments to the Oceania service
Due to the increased number of cargoes being held for seed contamination, we will be adjusting our ocean service into Oceania in response to the increasing number of vessels being delayed in the region. This issue is widespread with contaminated cargoes being held across all Australian base ports, impacting all customers and logistics providers, irrespective of export region.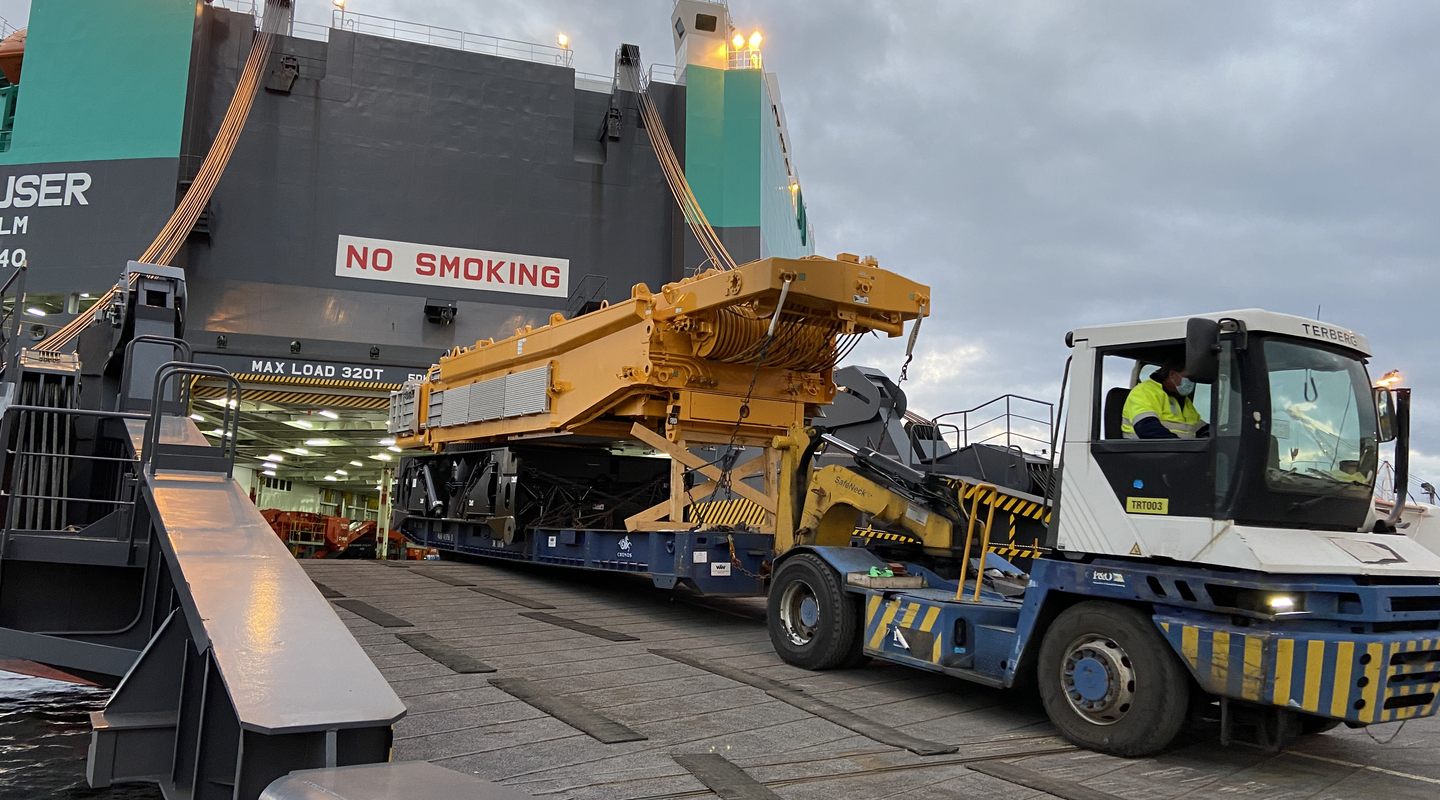 Our focus remains on maintaining cargo flows in an increasingly difficult environment. With terminals becoming increasingly congested due to the quarantine holds, port operations have been significantly disrupted. Since our last update, overall delays have increased by a further 10 days per vessel around Australia. Alternative ports have been assessed and are not in compliance with Department of Agriculture, Fisheries, and Forestry (DAFF) regulations.
The current situation has made it unsustainable to maintain our existing service and is significantly disrupting our global network.
Beginning in March, we will adjust our Oceania product to four monthly sailings–two via North America (EF) and two via South Africa (EE). Our online schedules (RoRo vessel schedules and routes -Wallenius Wilhelmsen) have been updated to reflect this change. For cargoes originating in Europe, South Africa, and the Americas, no further on carriage (transshipment) to other Australian ports will be accepted.
In addition, an emergency port congestion surcharge will be implemented on all inbound cargo to Australia. This charge is currently being finalized and will be communicated through next week with implementation from 1st Apr 2023. The existing Australian coastal carriage surcharge will be adjusted to AUD9.60w/m with immediate effect.
We remain committed to our Oceania service and recognize the importance of the market to our customers. We are confident that these measures will allow the Oceania service to remain stable and continue to support our global network.
We will continue to work with our customers to mitigate the impact of port congestion and other supply chain disruptions.
We urge all exporters to take Bio-Security requirements extremely seriously and implement stringent additional procedures at load ports to ensure cargoes are loaded free of contamination.
These temporary measures will be continuously reviewed. In the meantime, we will continue to engage with you and jointly navigate our way through this challenging period.
For further information please contact your local Sales or Sales Support Representative.