Continuing efforts to maintain cargo flows and overcome disruptions in Europe
At the end of 2022, various shipping segments experienced delays in their trading patterns caused by a magnitude of factors, which had a compounding effect on operations including labor shortages, long dwell times for import cargo and surges in capacity demand. While several mitigation initiatives remain in motion, there are positive signs including reduced waiting times for vessels at several ports. These improvements provide some relief to Wallenius Wilhelmsen's operations on both land and sea to increase throughput of customers' volumes in and out of Europe.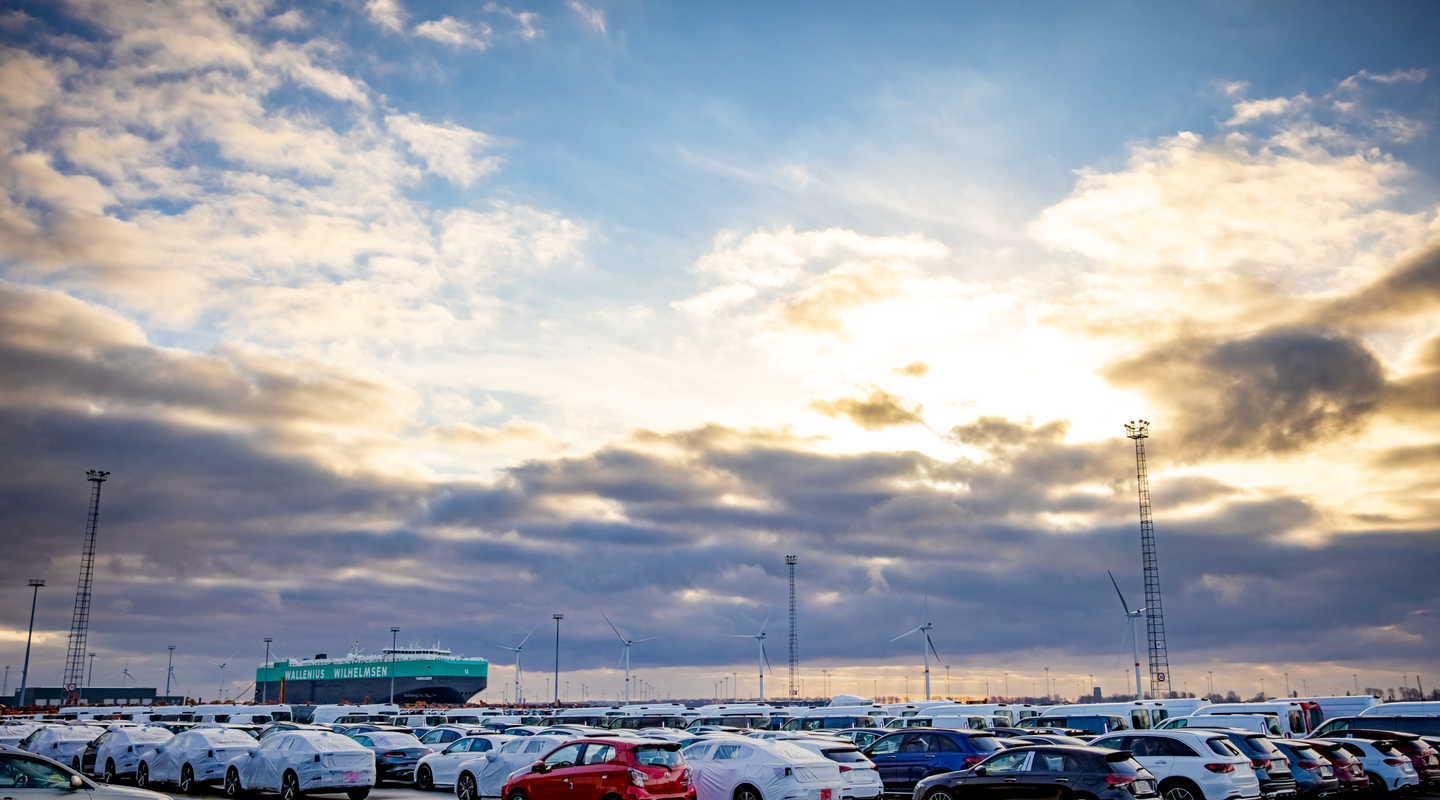 One month into the new year and the efforts from partners across the supply chain during last quarter have started to ease congestion in North Europe's RoRo hubs by improving labor availability, berth access and yard's occupancy ratios.

"Demand for tonnage is very strong and we remain committed to accommodating our customers' import and export volumes," says Delphine Echenique – SVP business operation, West. We are in constant dialogue to understand both current and future needs to evaluate how to best support these volumes across our network while also ensuring continuity of any value-added services."

German ports reached a wage settlement last September, in addition to reconfiguring some of its operational processes to be more efficient. Mary Carmen Barrios – SVP ports, terminals and stevedoring, EMEA – says these efforts have greatly reduced the logjam of vessels. "The average time Wallenius Wilhelmsen vessels are in the port of Bremerhaven has been significantly reduced compared to the peak in August. This has been the result of joint efforts from all port stakeholders to create the necessary working conditions to reduce waiting time for vessels and improve throughput of customers' cargo."

In Southampton, vessel schedules were disrupted partially due to labor shortages during the summer cruise season. "To mitigate effects of the labor-market volatility, we increased supply sources and developed a new requisition process in an effort to reduce 'no-shows.' The average port call time in January was reduced by 4 days, representing a 72 percent reduction from August," says Barrios .

Driver shortages in UK and Europe mean that some importers are struggling to collect their cargoes from ports as quickly as usual. Terminals are reporting longer cargo dwell times before collection, affecting some sectors, due to a variety of underlying issues such as warehouse capacity. This is a factor we are closely monitoring and working along with terminals and customers to prevent new bottlenecks.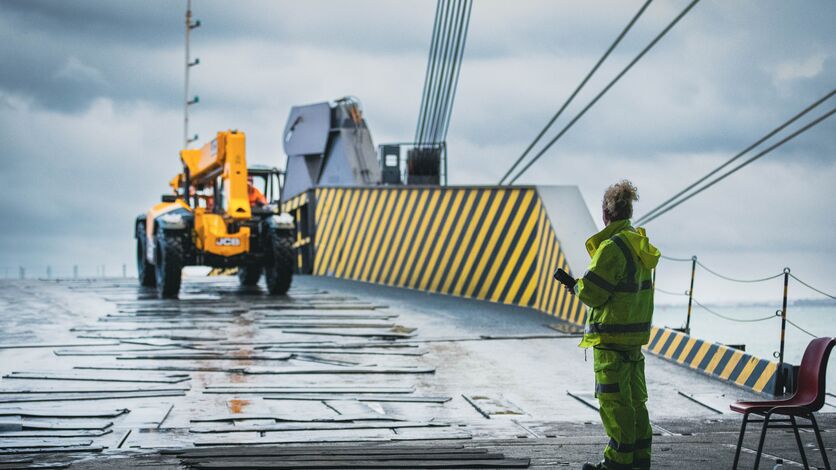 Improving the situation in Zeebrugge
While the Port of Zeebrugge is still facing significant terminal congestion and vessel delays, operations management is evaluating a variety of efforts to secure additional berth slots of vessels, labor to load and discharge cargo, and storage space. Given the significance the port of Zeebrugge plays for RoRo shipments in and out of Europe, it is taking a collective effort from all operators and tenants of the port to relieve pressure and improve cargo flows.

Zeebrugge also serves as a strategic hub for Wallenius Wilhelmsen's global ocean and land-based logistics network, and in turn any action taken in Zeebrugge may have a compounding effect on our operations elsewhere. For example, Zeebrugge sees a large volume of EV imports from Asia. Any changes to how these vehicles are brought into Zeebrugge can impact onward transportation arrangements or the securing of labor to ensure vehicles are processed upon arrival.

Wallenius Wilhelmsen has been proactively reaching out to neighboring terminals to enquire about berth and cargo storage availability. While some solutions have been found, the terminal still cannot accommodate all the cargo.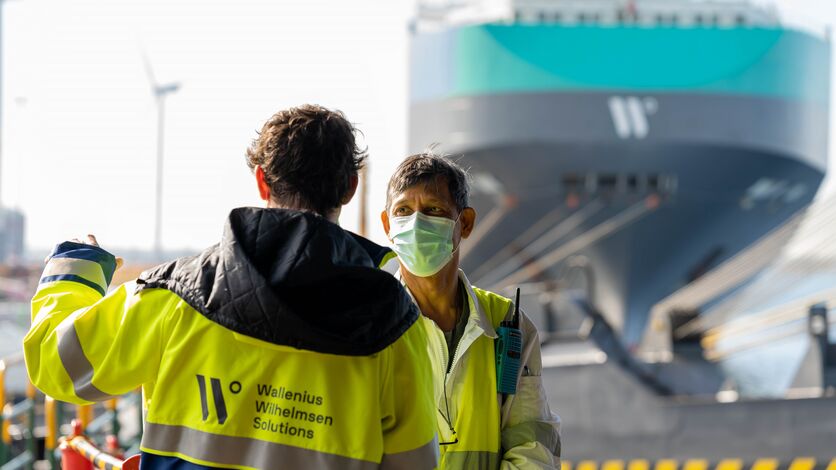 Leveraging a global network of partnerships
In addition to reaching out to others in Zeebrugge, Wallenius Wilhelmsen is engaged with other partners in Europe to find alternative ports that could accommodate the overflow volumes. Wallenius Wilhelmsen is able to leverage its existing network of port and service providers in Europe, rather than being forced to start from scratch in already difficult circumstances. This allows solutions to be secured and implemented faster, as well as having the trust and experience that these alternatives will be sustainable.

"The goal is to find solutions that will not just move the problem from one location to another, but actually create benefits for our global network and our customers' supply chains as a whole," says Pia Synnerman – Chief Customer Officer.

As many ports vie for the same resources, such as labor, diverting operations to another location could create even more disruptions elsewhere.

"We are thankful for the customers and partners who are not just understanding of the ongoing challenges but are cooperating with us to find solutions to address these challenges head-on," Synnerman adds. "The improvements in Southampton and Bremerhaven are proof of the good work that comes from collaborating as an industry, and hopefully encourages others to join in.