Managing uncertainty and disruption - the new normal
Our CEO, Lasse Kristoffersen, has now been six months in his new role. We talked to him about the company, challenges and opportunities and his ambitions for 2023. "We have never been more critical to our customers and our team work exceptionally hard every day to meet their demands. I am proud how we have been able to navigate through covid disruptions, geopolitical tensions, port congestions and market uncertainties," says Kristoffersen.
Safe and reliable in times of high demand
On top of Lasse's agenda is safety - always. "Looking back at 2022 we had no major accidents and I am really impressed by the focus all our people in all variety of jobs have on safety. This is crucial to deliver world-class services in a highly competitive market," says Kristoffersen. "We are never better than the safety culture we have built."

"We are constantly adapting our plans and capacity to ensure a reliable flow of cargo, be it onboard our vessels, in the ports, terminals or our processing centers. Unfortunately, despite the outstanding effort of our highly skilled team, we are currently not able to meet the strong demand from our customers. We are simply sold out for the time being. "
The biggest challenge ahead of Wallenius Wilhelmsen is to decarbonize the operation.

"Decarbonization is the task of our generation and in Wallenius Wilhelmsen we see this both as an opportunity and a responsibility. We are tuning all our activities and investments towards this purpose. It is an absolute criteria for all investments to contribute towards reduced emissions and we are serious about offering low and zero emission services well before 2030," says Kristoffersen and continues:

"Fortunately, our ambitions and actions aligns with those of our customers - and their customers, the consumers. The exceptional growth in EV (electrical vehicles) sales have surprised many in our industry and it changes preferences and behaviors. People buying an EV today pay attention to the environmental footprint of the car and specifically the carbon footprint. As a result, the awareness of the supply chain or scope 3 emissions is growing and momentum to reduce it keeps on building," says Kristoffersen. He is convinced that the wait-and see attitude is behind us, now it is time for action.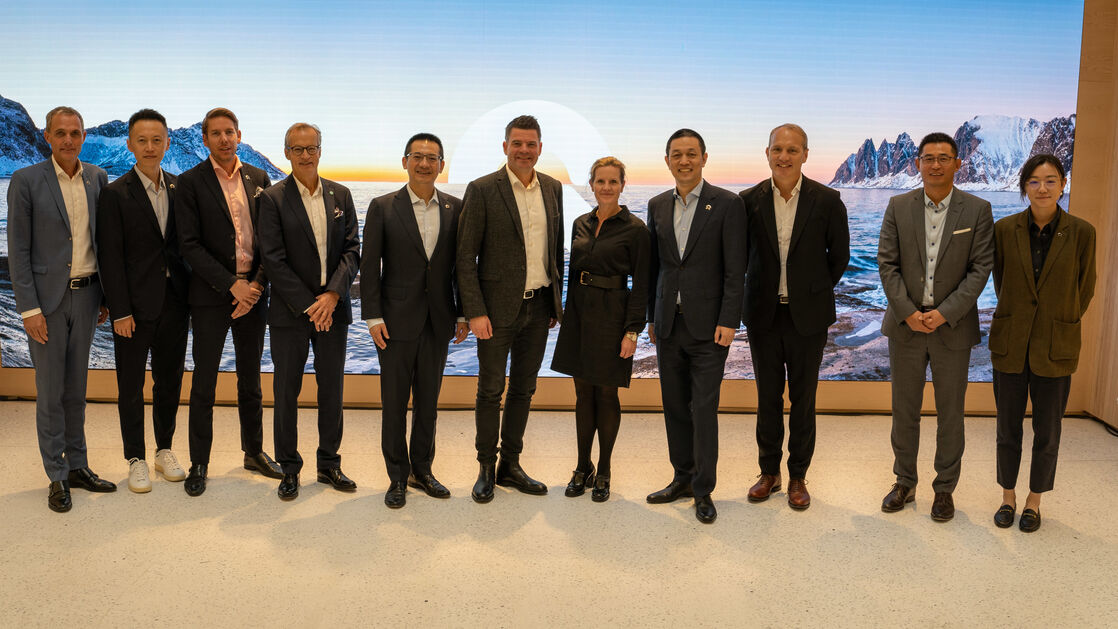 Lasse Kristoffersen meets NIO top executives to discuss how Wallenius Wilhelmsen can further support NIO on their journey forward
Four personal commitments
Kristoffersen has spent the first six month to get to know employees, customers, investors and other stakeholders. In parallel, he has led a strategy update together with the Executive Team and the Board.

"The direction of the strategy remains, but we have tried to make it even more specific in terms of targets and priorities. The updated strategy will be launched in 2023 and we look forward to sharing it", says Lasse. He will not reveal any details of the strategy yet, but he is more than willing to share his personal ambitions for the company.

"On my watch it is my commitment to bring Zero Emission services to customers, make Wallenius Wilhelmsen a Data and Technology driven company, make every employee a Rockstar in their own career – and not at least, make Safety, Compliance, Diversity and Inclusion a competitive advantage for our company. That is why I love my job", says Kristoffersen and leaves no doubt about the high ambitions for his tenure at Wallenius Wilhelmsen.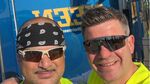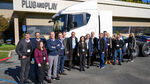 "If I were to make three wishes for 2023, the first one would be to see concrete action on using carbon neutral fuels like biofuel and methanol in shipping. This means that we partner with customers to prove that fighting climate change is affordable and viable. Second would be to return capacity and predictability back to pre-covid levels by, for instance, significantly reducing congestion. My third wish would be for our employees to experience that they can bring the best of themelves to work for Wallenius Wilhelmsen and see how they personally contribute to the society, our customers and the success of our company", concludes Lasse Kristoffersen.