Wallenius Wilhelmsen receives first delivery at new marine terminal
A shipment of nearly 3,000 electric vehicles produced by Polestar and other notable automakers was the first delivery unloaded at our new expanded marine terminal, Bastenaken West, at the port of Zeebrugge in Belgium.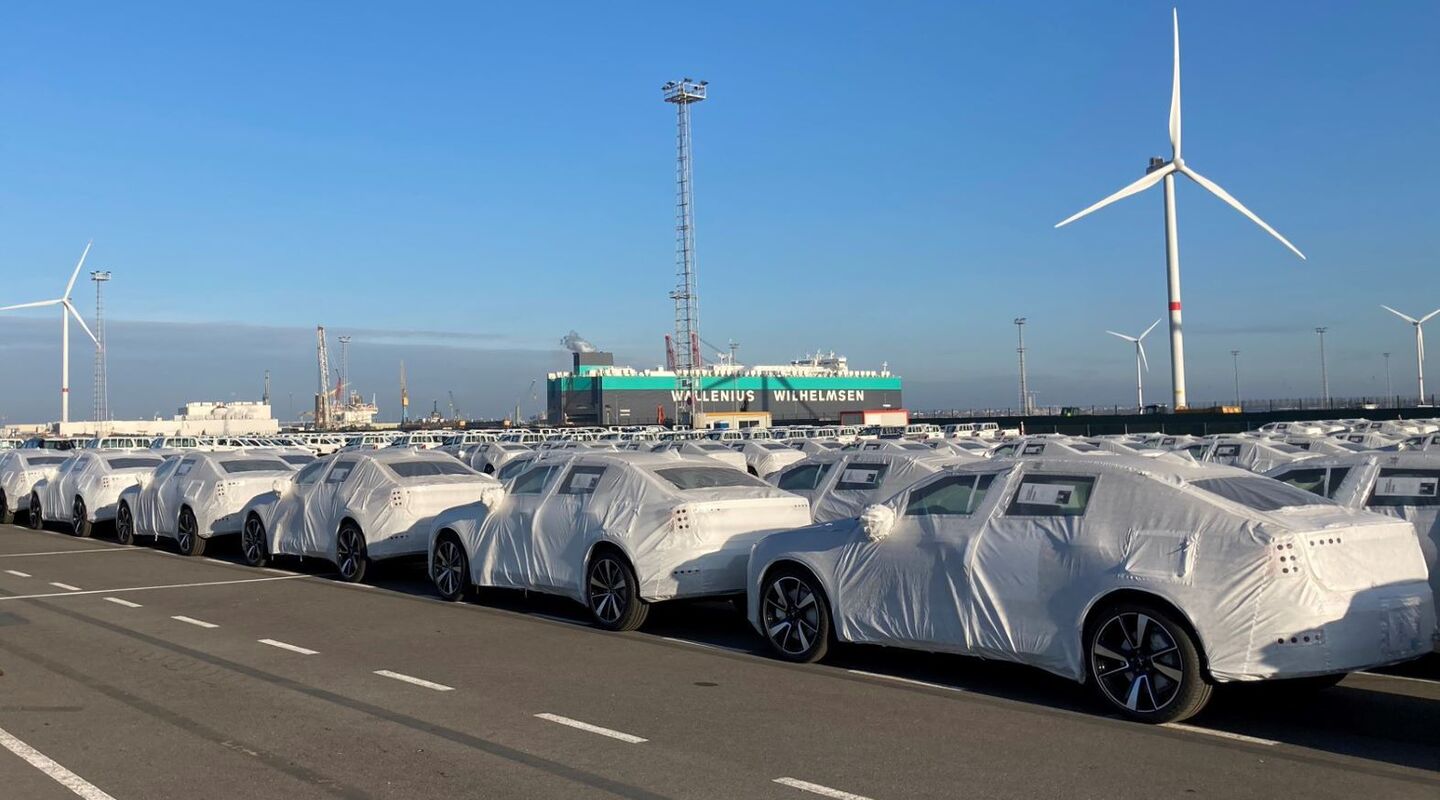 The vehicles are now being transported via short-sea and inland connections to locations all over Europe.

The first phase of the approximately 50-hectare expansion project at Bastenaken West was not scheduled for completion until later this year. However, due to increased cargo throughput and ongoing port congestion globally, we fast-tracked construction to meet demand. 

Mike Hynekamp, COO Logistics Services at Wallenius Wilhelmsen says it was fitting that the first cargo at Bastenaken West was electric vehicles.

"We are amid an automobile landscape transition: European sales of electric cars overtook diesel models for the first time in December and are expected to reach 30 per cent of the market by 2025. Our operation at Zeebrugge, including the existing terminal and the expansion, is perfectly positioned to process these vehicles and transport them throughout Europe," says Mike.

More broadly, the Bastenaken West expansion – which will double our footprint at Zeebrugge Port – will support an expected rise in global manufacturing volumes as well as the increasing requirements of OEMs for vehicle processing services, which prepare vehicles for delivery.

"We expect that commercial vehicle growth will outpace that of passenger vehicles, in addition to increased heavy equipment and project cargo demand," says Mike.

The expansion includes three new berthing positions and approximately 50 hectares of yard to process vehicles and equipment for the automotive, equipment and breakbulk industries through a vehicle processing center (VPC). It's expected to create several hundred jobs once fully operational in 2027 and operations will be gradually ramped up as initial construction phases are completed.
The Bastenaken West expansion is designed to be carbon neutral and will combine several green technologies. Three windmills will supply the entire site's energy needs with the potential to sell energy back to the grid. It will also feature a water treatment facility for the VPC and the installation of electric vehicle charging points.

"Bastenaken West is a project committed to being green while building prosperity for current and future generations. For this purpose, terminal sustainability will be the core of development strategies and plans, beyond systems and business processes, setting a foundation in which to evolve", says Mike.

The Port of Zeebrugge, which handles 2.2 million units of cargo annually, serves as an important hub for us, with a network of deep-sea, short-sea and inland transportation connections.