Staying on course: navigating supply chain disruptions
As we near the halfway point of the year, there continues to be a heavy focus on maintaining stable supply chains. For vehicle and equipment manufacturers, this means preparing proper production schedules and distribution forecasts to maintain market share. For logistics service providers, such as Wallenius Wilhelmsen, this means proper planning and allocation of resources to ensure a reliable and stable service.
In a world of increasingly global and complex supply chains, both shippers and service providers need stay even more aware of the geopolitical and economic factors that are impacting supply chains. As the demand for ocean capacity remains strong, the situation at ports and terminals is evolving across the globe.
As ports and terminals remain the important middleware between ocean and land, any disruptions can have a big impact the rest of supply chains. Currently, we are seeing congestion at the Port of Bremerhaven, Germany, as well as ports on the West Coast of North America. Bremerhaven is currently suffering from limited space on the terminal, which is compounded by a shortage of trucking capacity to clear cargo off the terminal. Despite the terminal's efforts to keep the cargo flow, the lack of inland trucking options remains as main cause of bottlenecks. While we expect the situation to improve in June, this is disrupting manufactures from getting their products to dealers and end users.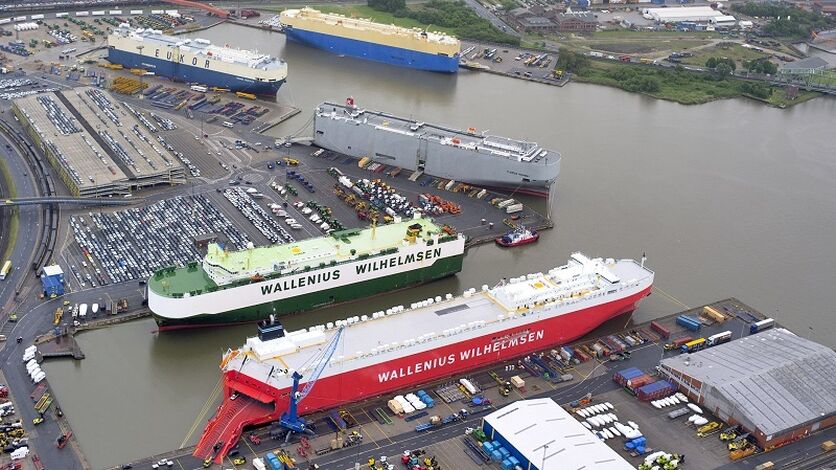 Meanwhile more than 9,000 km away on the West Coast of the US and Canada, the situation is similar. For example on Annacis Island at the Port of Vancouver, we are seeing strong import volumes as a result of the "spring push" for the Canadian auto market. As a result, our operational staff is working with the railroads and other partners to get cargo off the terminal as quickly and efficiently as possible.

Australian ports have also faced congestion since the beginning of the year due to sharp increases in seed contaminated import cargoes that were subsequently held in quarantine at the ports. The quarantined held volumes have largely outweighed the market's capacity to process these units in off-wharf facilities, leading to continued congestion in the terminals. Carriers withdrew capacity from the market in March and April, which eased congestion, however we are now seeing a return and observing significantly higher volumes being discharged per vessel than what was the case previously, as OEMs and carriers attempt to clear the accumulated backlog of cargoes. This is an additional underlying reason for the continued congestion as ports and the supply chains in general are not equipped to handle this increase in volume.
We now see a combination of seed contamination and unusually high volumes per vessel being discharged in ports that don't have the capacity to efficiently process these, and a market with insufficient capacity in the supply chain to support the efficient clearance of cargoes off wharf

vice president of sales, Oceania
Congested ports and terminals are also contributing to vessel delays as they wait for berth access and space to discharge cargo. In Bremerhaven, the port is pushing vessels that has more import volumes than available space. This in turn disrupts and delays our vessel's schedules to other ports of call in Northern Europe such as Southampton and Zeebrugge.

Delays at export ports is also disrupting carriers ability to load cargo at export ports. With the port congestion in Vancouver, for example, vessels that are unable to unload vehicles are also delayed in getting back to Asia to load more volumes. These delays and disruptions is leading to vessels bunching that creates surges in volumes for ports around the world.
As these disruptions evolve over time, logistics service providers are forced to change how they allocate their most important resource – labor. Our operational staff are putting more of an emphasis on proper forecasting to ensure there is enough manpower to handle the incoming volumes. This doesn't just include closer communication with our customers, but also coordination between port and cargo personnel, with our processing center staff along with rail and trucking providers. In places such as Baltimore and Zeebrugge where we have dedicated terminal and processing operations, we are able to share and shift labor as needed to accommodate any peaks in volumes.
We are also investing in data analysis and digital tools to be more efficient and support our on-staff site with day-to-day tasks. These investments combined with additional collaboration allow us to work more in unison to stay on top of the everchanging supply chain landscape