2022 market dynamics continue to drive innovation, new partnerships and sustainability focus
COO of Wallenius Wilhelmsen's logistics services, Mike Hynekamp, sees 2022 as a year of continuing disruption challenges on all fronts: "Car makers experiencing continued part shortages. This causes a continued production capacity constraint. Add changing customer expectations for transparency of goods to this mix - along with a new level of volatility in skilled labor globally - and disruption remains a fact for finished vehicle logistics," says Hynekamp who believes this tendency will persist well into 2022 and beyond.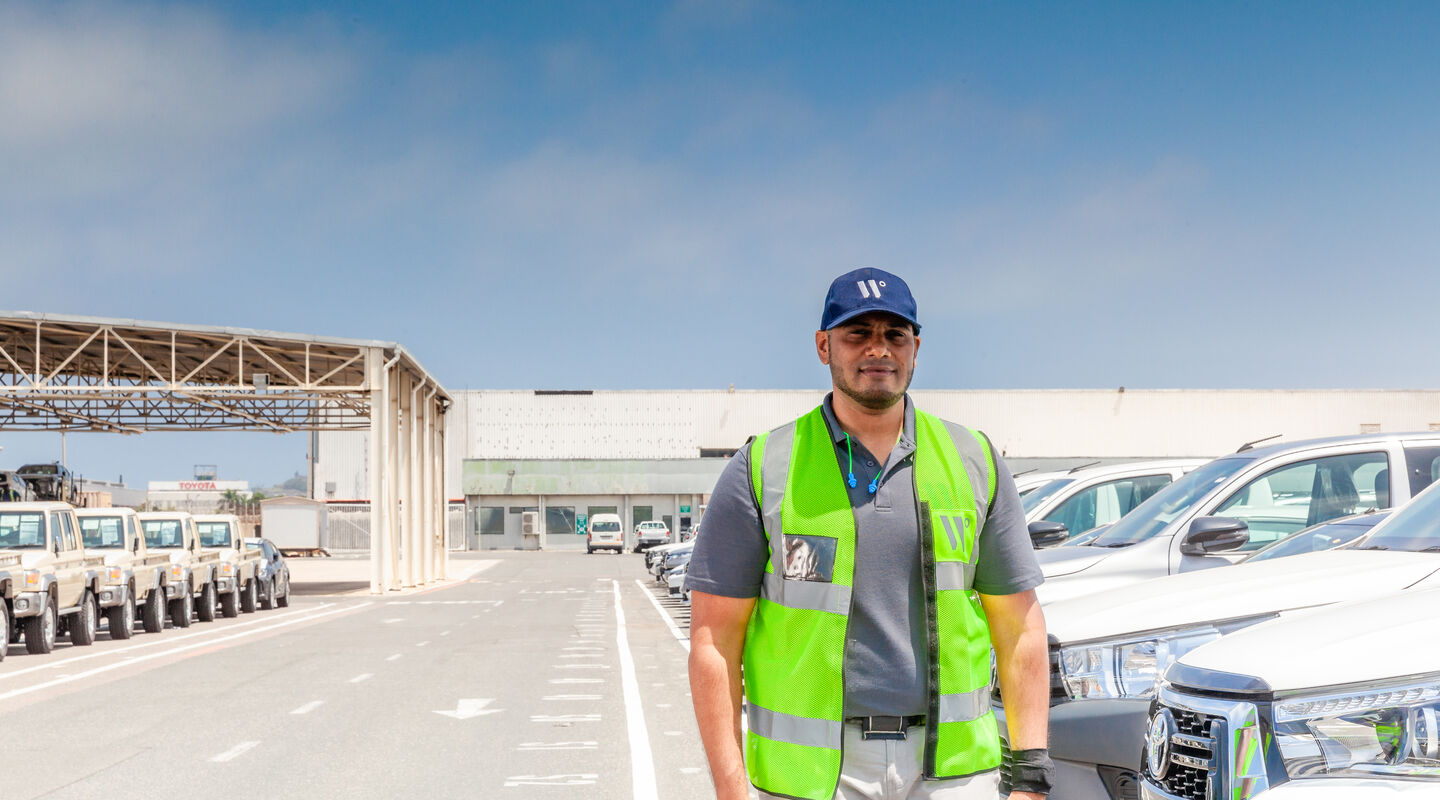 Linear value chains are a thing of the past

"Our strategy is a combination of M&A and strategic partnerships. We continue to build an ecosystem of services in support of customers," says Hynekamp. Although he sees clear indications that the global auto industry is recovering, he does not believe it will return to pre-pandemic levels in 2022. However, he does see opportunities. "The lesson from the supply chain vulnerabilities in 2020-2021 shows us that linear value chains are a thing of the past. Customers require more dynamic models with greater flexibility and insight into data."

Hynekamp sees how customers are pushed into a new supply chain model where the combination of digital solutions need to collaborate with traditional services such as yard and transport management to optimize their value chain. "The supply chains will remain challenged by this new reality until we get integrated logistics solutions," says Hynekamp.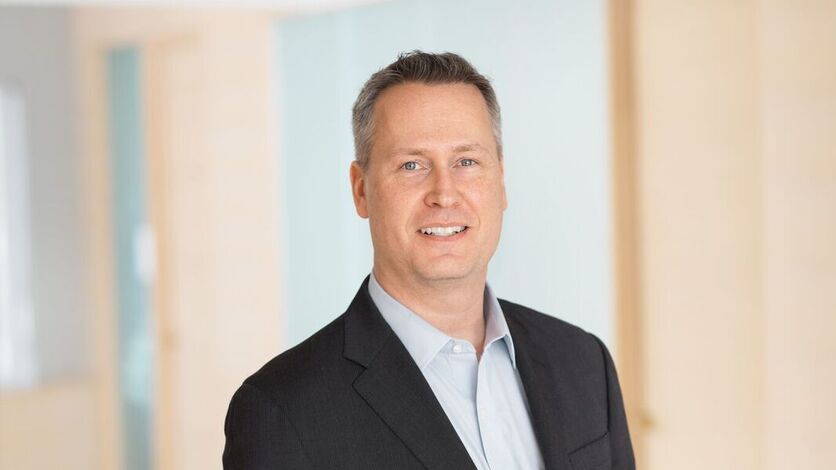 Mike Hynekamp, COO of Wallenius Wilhelmsen
Integrated, automated solutions set new standards

Hynekamp's prime focus is on integrated end-to-end finished vehicle solutions. In the logistics part of the business, digital solutions combined with logistics expertise are key to improving our value proposition. "We continue to enhance our visibility platform with transport management and control tower capabilities. When combining our digital platform with existing service capabilities and solutions from the new partners, such as DeGould and their digital inspections, we can offer a much more dynamic and integrated model for customers.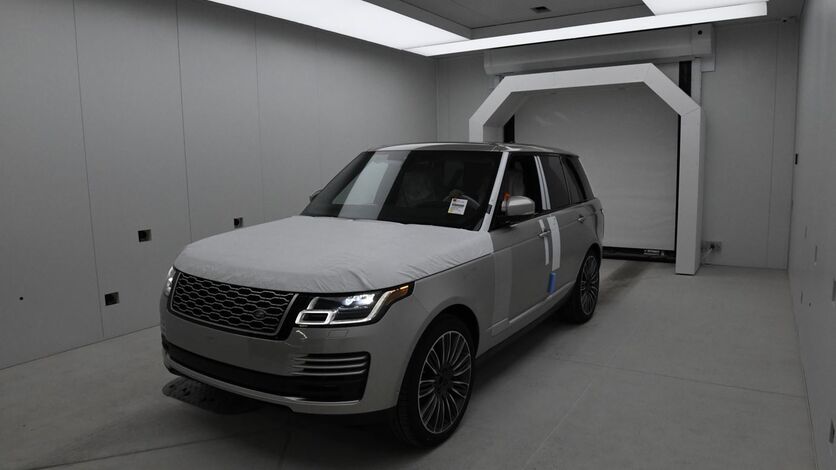 The technology offered by DeGould automates the vehicle inspection process where high resolution images are combined with AI algorithms to deliver full vehicle condition reporting.
"Digital solutions are incredible tools"
"What cannot be emphasized enough is the fact that digital solutions are incredible tools. We will continue developing our expertise in using these amazing tools. The partnership between technology and our people has never been more critical. It is a differentiator when we strive to harness our team's amazing skills as part of an integrated business strategy."
Hynekamp emphasizes that the enhancement to our platform provides not only real-time visibility of vehicles in the distribution network, but also capabilities to improve planning for inventory management, real-time damage reporting and visibility, and sustainability reporting for customers and their supply chains. "All our customers target optimization in their finished vehicle distribution and quality, but also sustainability which improves both their bottom line and customer satisfaction. There is a clear correlation between avoiding inefficiency via enhanced visibility in logistics networks and reducing emissions.
Investments will continue
We are part of an industry that will continue to see an enormous transition into the use of automated digital innovations and new partnerships, with players today not directly related to our industry."
"Wallenius Wilhelmsen continues to invest in partners which add new competency related to optimization of end-to-end lifecycle finished vehicle services for our customers. Amazon sets the standard for what digital and logistics capabilities can achieve in terms of flexibility and transparency," says Hynekamp.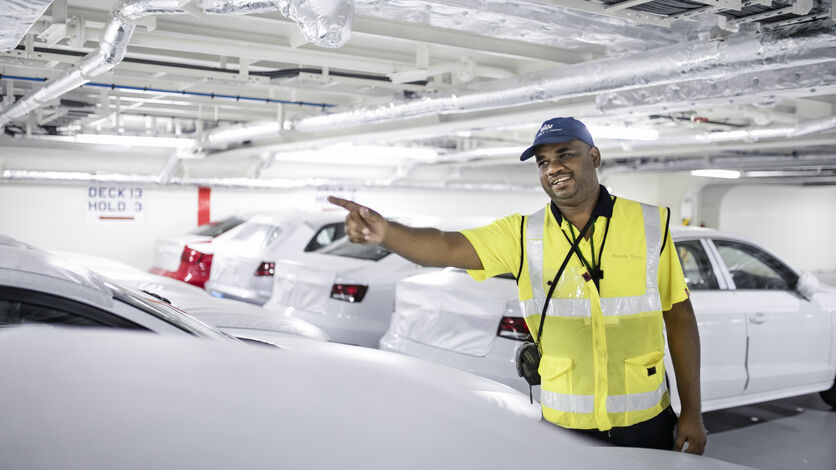 Our people play an important role to succeed with new innovations, partnerships and sustainability focus