Tech start-up tackles onboard fire risk
Fire is one of the biggest risks to safety onboard a vessel, and early detection can be crucial to saving lives and protecting cargo. Wallenius Wilhelmsen is working in collaboration with tech start-up MonoLets to make ocean transportation even safer in the future with sensor technology.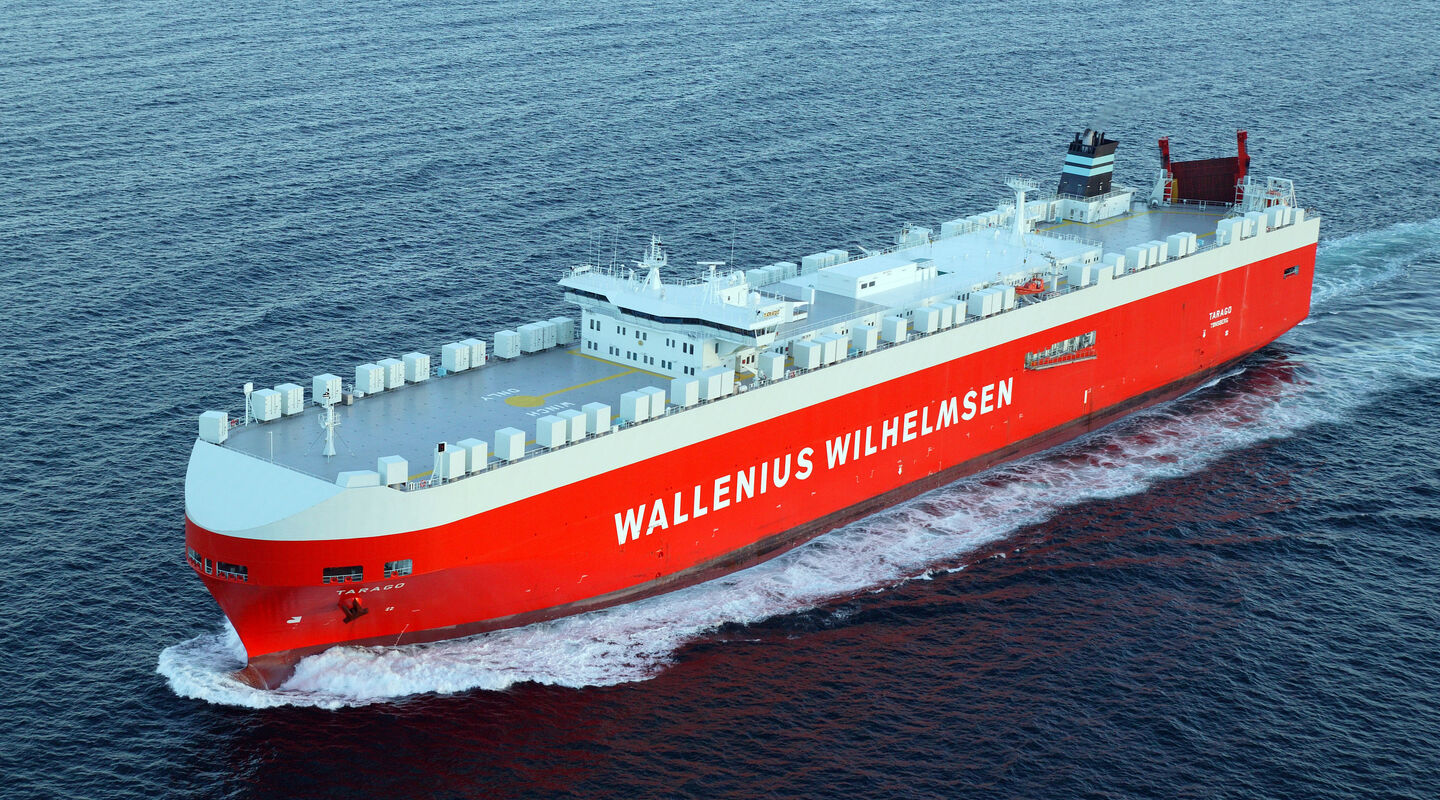 Ocean transportation is one of the safest and most cost-effective ways of transporting goods around the world. As with any mode of transport however, risks remain – and one of the most difficult to detect onboard a vessel is the threat of fire.
Small increases in thermal levels of transported vehicles can result in fires, but the technology currently available on the market for monitoring such levels and alerting crew has its limitations.

In a bid to solve this safety challenge and minimise hazards onboard vessels, Wallenius Wilhelmsen has partnered with the Lloyd's Register Safety Accelerator, a programme which facilitates collaboration between innovative digital start-ups and industry to improve safety. Back in January, a number of technology companies were invited to develop a scalable solution for detecting changes in heat before a fire that could be used onboard our fleet of vessels.
We're creating disposable wireless sensors the size of a postage stamp that can provide real-time data from a physical space.

MonoLets' chief executive
A game-changing safety solution
The winning system was delivered by MonoLets, a California-based start-up specialising in disposable wireless sensors that have the ability to detect and pinpoint small increases in thermal levels across very large locations.

"We're creating disposable wireless sensors the size of a postage stamp that can provide real-time data from a physical space," explains MonoLets' chief executive Osama Khan, who spent four years developing the technology for the sensors which have the ability to relay data every second.

A collaborative pilot is now underway to enable MonoLets to trial its technology on a Wallenius Wilhelmsen vessel, where it is hoped the sensors will provide a more accurate alternative to the existing fire detection systems used.

"The systems onboard our vessels currently cover a large area per sensor and are set up to raise the alarm at 84°C," explains Wallenius Wilhelmsen's marine operations manager Captain Filip Svensson. "These two factors do not give us an early warning or an exact position of the fire."
Looking to the future, this system could have various sensors built in to monitor everything from gas detection and vibration to humidity.

Wallenius Wilhelmsen's marine operations manager
Sensors improve coverage and reliability
In comparison to other fire-detection solutions on the market, which can be expensive to maintain and scale, MonoLets' solution uses low-cost disposable sensors that require no maintenance and can run for a year on a small battery. The sensors operate on a wireless mesh network that boasts improved coverage, reliability and robustness, all of which are of paramount importance for safety-critical applications.

"We aim to give our customers the most energy-efficient wireless system at the lowest total system solution cost," says Khan. "However, there is always a risk of deploying a technology developed in a lab environment and putting it out there in the real world. The pilot with Wallenius Wilhelmsen is in a harsh wireless environment, so we need to make sure that we can deliver a solution that addresses safety requirements, regardless of environmental factors."

Collaboration has been integral to bringing the sensor technology to life, with MonoLets receiving support from Wallenius Wilhelmsen to develop its solution ready for market. "Our experience of working on this challenge with Wallenius Wilhelmsen has been great," says Khan. "They have been cooperative and provided us with feedback along the way. Having access to one of their ships, where we got the chance to deploy our technology in a real-world environment, was very exciting."

The data collected during this recent pilot phase is now being processed for actionable insights, but the results could open up new, revolutionary uses of these kinds of sensors on vessels. "If this sensor technology system proves effective there is more or less endless potential for onboard real-time monitoring of equipment and onboard spaces," says Svensson. "Looking to the future, this system could have various sensors built in to monitor everything from gas detection and vibration to humidity."