Making an impact: 3 Orcelle Award winners developing eco-friendly tech
In the effort to reduce, and eventually prevent, the pollution of our atmosphere and oceans, innovation is the shipping industry's trump card. By sponsoring the Orcelle Award, Wallenius Wilhelmsen is supporting innovators who develop sustainable solutions that will make a real-world impact. Here's how three past winners are continuing to make waves.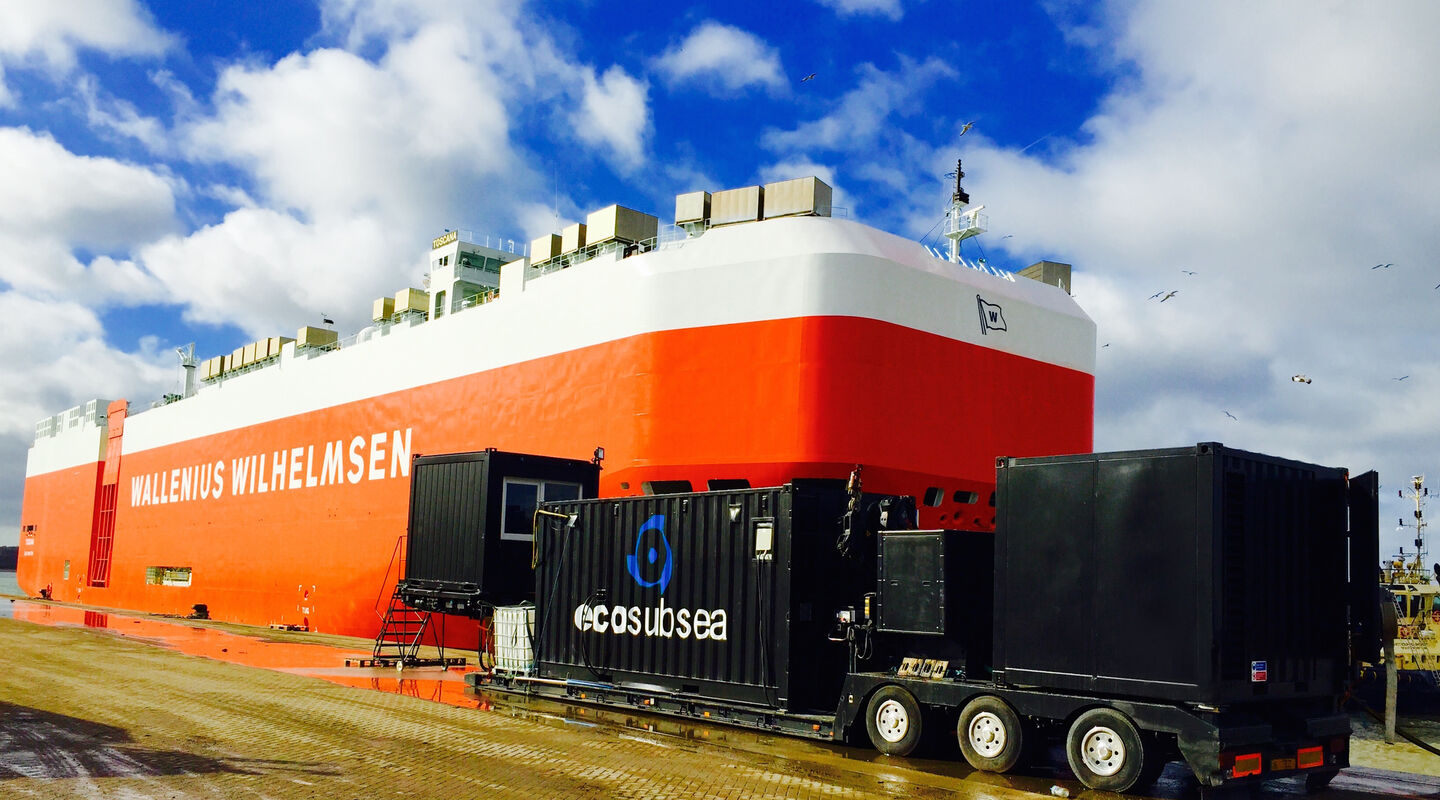 Sustainability: it's the word on everyone's lips. From carbon-free power to moving to eliminating waste, how can we make a difference? And what role will innovation play in making the world a greener, better place?

These are the questions that Orcelle Award entrants have been seeking to answer since the award's inception in 2006. Hosted by Ocean Exchange, a sustainable innovation accelerator, the Orcelle Award is a springboard for the latest scalable sustainable innovations – and with $100,000 in funding for the winner, the competition is fierce.

In sponsoring the awards, Wallenius Wilhelmsen champions the pioneers whose eco-conscious innovations make the biggest contribution to the six UN Sustainable Development Goals that relate to the shipping industry, in particular combating climate change.
So what have previous winners been up to since winning the Orcelle Award? How are their solutions helping solve some of the most pressing sustainability issues affecting the industry? First up, 2013 winner ECOsubsea.
ECOsubsea: Hull cleaning with reduced environmental impact
Since scooping the Orcelle Award in 2013, the Norwegian cleantech company has developed game-changing in-water hull cleaning technology for ships in port.

By ditching traditional brushes that damage paint and release debris, ECOsubsea's technology removes organic growth from the hulls of vessels using water jets. Having a clean hull typically reduces fuel consumption by 5-15%, depending on the degree of fouling, and helps eliminate the spread of invasive species between continents.

So how exactly does ECOsubsea's system work? The technology uses a remotely operated vehicle that moves across the surface of the hull like a lawnmower. As it moves, a vacuum system removes and captures more than 97% of the fouling, which is pumped safely ashore for disposal, typically by composting.

Six years on, ECOsubsea has successfully implemented its technology at the port of Southampton and is currently rolling out the solution to the ports of Antwerp and Zeebrugge. "When a vessel's hull is kept clean, it can sail with less friction through water, meaning less emissions as well as less fuel," explains founder Tor Østervold.

For the 500 vessels we've cleaned since winning the Orcelle Award, that means CO2 savings of approximately two million tonnes.

ECOsubsea founder
Unsurprisingly, ECOsubsea has big plans for the future – including wanting to reduce emissions by an amount equivalent to the annual CO2 emissions of Norway. But Østervold's team can't do it alone. To achieve their goal, 10,000 vessels would need to be cleaned each year, which would save about 55 million tonnes of CO2."
This can only be done in cooperation with environmentally-leading ports, shipowners and regulators," Østervold says. "It's just a question of rolling up our sleeves, joining forces and getting to work."
Atlas Energy Systems: Generating energy from waste streams
Atlas Energy Systems, the 2017 Orcelle Award winner, is developing the holy grail of industrial-scale batteries – one that can operate in portable sizes for months (or even years) without being recharged.

The system uses the same technology found in household smoke detectors to provide long-lasting energy in even the most extreme conditions. It utilises a by-product of the medical isotope industry to generate the flow of electrons that constitute an electrical current.

"We develop converters that generate electricity from waste streams," explains chief executive Ian Hamilton. "This reduces energy requirement to produce cost savings."

Such batteries could have a big impact on the shipping industry since the energy they produce could help with propulsion and auxiliary power. But the Orcelle Award could have easily passed Hamilton by. He wasn't even thinking about entering until he struck up a conversation with Wallenius Wilhelmsen's head of sustainability Roger Strevens.

Winning the award has helped Hamilton supercharge his business, with product development now moving at a fast pace from his new Chicago headquarters. Having this base has helped reduce experiment set-up times from a month or more to just a couple of hours.
Jolt Energy Storage Technologies: Delivering clean energy on demand
As its moniker suggests, Jolt Energy Storage Technologies develops sustainable energy-storage solutions. The company won the 2018 Orcelle Award for its organic industrial flow battery – a durable, scalable system that requires no expensive catalyst or membranes to generate energy.

Since winning, co-founder and chief technology officer Tom Guarr and his team have ramped up efforts to develop an all-organic battery that can provide clean energy on demand. The battery in question contains no cobalt manganese or lithium – or any toxic metals for that matter.

Once scaled, the battery is hoped to offer a low-cost alternative to traditional cell-type batteries. Jolt's flow battery has been designed to be charged in transit using a shaft generator or auxiliary engine, meaning emission-free operation of a vessel at berth. Jolt's technology also potentially means zero emissions at ports anywhere in the world – not just the handful that currently have shore power supply infrastructure.

"More broadly, our energy storage technology can be used to help bring more renewable energy onto the grid," says Guarr. "We estimate that if just 20% of coal-fired power plants were replaced with renewables and storage, we could reduce CO2 emissions by 200 million tonnes in the US alone." Total emissions in the US in 2017 were 6,475 million tonnes of CO2 equivalent, according to the United States Environmental Protection Agency.

But the proof is in the pudding. Bolstered by a recent grant from the US Department of Energy, preparations for a pilot installation are now in full swing, as well as efforts to build a larger prototype battery. As the company scales up its operations, Guarr is quietly optimistic: "It's vitally important that we prove the performance and durability of our technology in real-world scenarios if we truly want to make an impact."