The BMW Group takes aim at unethical ship recycling
The BMW Group has proven that it takes sustainability seriously by being the first carmaker to join the Ship Recycling Transparency Initiative (SRTI). But how will participation affect the carmaker's supply chain? We spoke to the automotive giant to find out.
Carmakers are at the eye of the storm when it comes to protecting the environment. Not only are they developing extensive families of electric vehicles – crucial in the fight against climate change – but every aspect of their operations is coming under scrutiny where sustainability is concerned, including manufacturing techniques and distribution.
The result is that car manufacturers are realising they can help safeguard the environment by looking at the entire automotive supply chain – and OEMs are getting involved in some surprising areas as a result.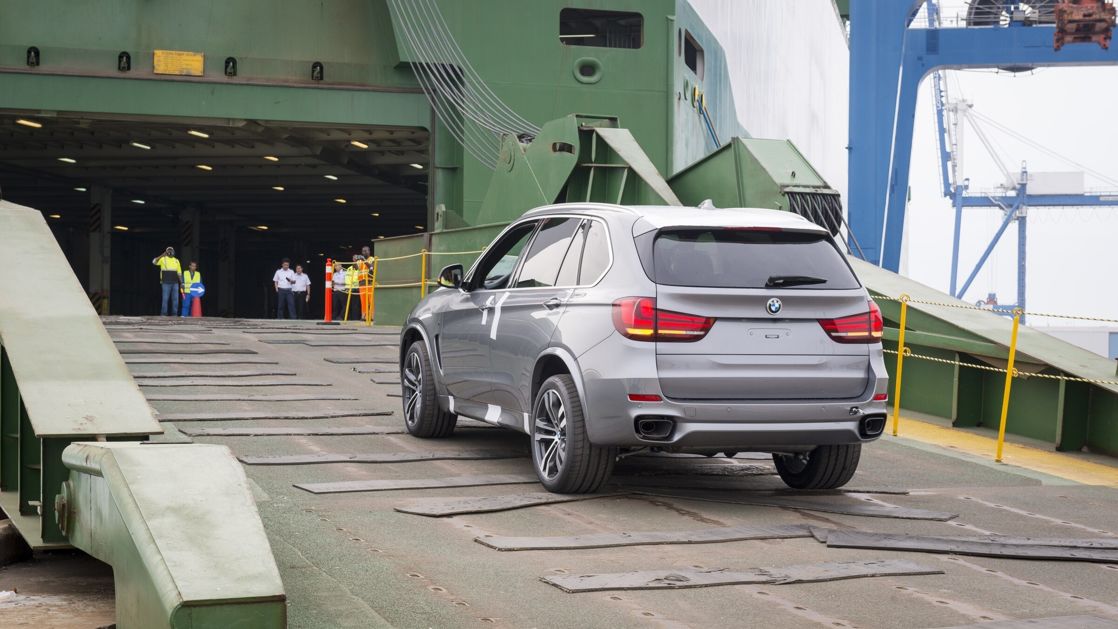 The SRTI scheme helps shippers account for their supply chain by providing them with information that emphasises the importance of sustainable ship recycling.
How did BMW become an auto sector pioneer?
A case in point is German automotive industry giant BMW, which recently became the first carmaker globally to sign up to the Ship Recycling Transparency Initiative (SRTI). The SRTI scheme helps shippers account for their supply chain by providing them with information that emphasises the importance of sustainable ship recycling.

For BMW, the decision to join the SRTI was a straightforward one. Stephan Reinhold, who's responsible for sustainability and car distribution within the logistics department at the carmaker, says the SRTI is a great fit with BMW's sustainability mission.
"We were interested in the initiative when Wallenius Wilhelmsen first made us aware of it last year," he says. "We see signing up to the SRTI as a great opportunity to underline our sustainability ambitions."
Greater transparency in vessel recycling helps manufacturers like BMW and Scania – another SRTI signatory – ensure they're not associating with carriers that carry out vessel recycling in harmful ways.
How BMW is ensuring sustainable best practice across its supply chain
With BMW customers demanding more sustainable vehicles than ever before, the manufacturer is now required to think about everything from where and how vehicles are produced to how the finished products arrive at the end consumer. For the carmaker, sustainability's about taking a holistic view of the entire supply chain – and ship recycling is very much part of that bigger picture.
"The SRTI is the only global initiative that is looking at the entire lifecycle of the vessel, including what happens to the vessel when it's no longer used," Reinhold says. "That transparency is helping to create guiding principles that will affect the entire industry: that's why the SRTI is a front runner when it comes to sustainability."
While the BMW Group began examining the role of ship recycling relatively recently – in 2018 – the SRTI will only further boost the carmaker's environmental credentials as it works to introduce vehicles with alternative powertrains to reduce emissions. In 2020, it's launching its first all-electric SUV, and plans to have 25 full or part-electrified models on sale by 2023.
BMW: A long-term strategy for sustainable development
BMW is convinced companies have an important role to play in fulfilling the United Nations' long-term Sustainable Development Goals and wants to help achieve the targets set out in the Paris Climate Agreement.
Assessing indirect (Scope 3) CO2 and other greenhouse gas emissions from its entire supply chain is an important part of that goal – which means logistics providers it uses must also be measuring and reducing their carbon footprints.
"We have a co-operative approach to facing the challenge of decarbonisation of our logistics," says Reinhold. "In Wallenius Wilhelmsen, we have a great partner when it comes to sharing information about the maritime sector. That exchange of information is critical – emissions must be transparent – and we are also looking at alternative fuels and techniques to reduce emissions."
Would he like to see other carmakers sign up to the SRTI? "Definitely."
Ultimately, all multinational companies using ocean-borne logistics should take responsibility when it comes to ship recycling. We would love to see other carmakers come onboard.