Seeking innovative and sustainable solutions through the Orcelle Award
On October 26 the winner of Orcelle Award 2021 will be selected. "We need to find sustainable solutions for our industry. Innovative ideas from outside our company are an important part of driving this change. Orcelle Award is about finding and promoting these ideas, making it a key part of our sustainability program", says Chief Sustainability Officer, Anette Rønnov.
The shortlist is already announced.

"It's an interesting group covering three very important, but different areas for which we badly need solutions," says VP Global Sustainability, Roger Strevens.

Wallenius Wilhelmsen sponsors the yearly Orcelle Award as part of the sustainability strategy. "The best ideas often come from start-ups and we want to help them succeed and also find new solutions for our industry", says Anette.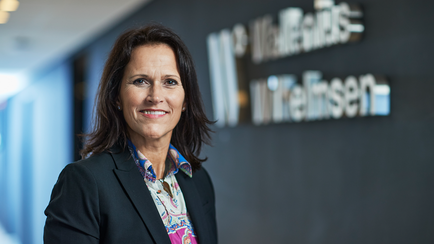 Anette Rønnov, Chief Sustainability Officer
Three companies have been short-listed for this year's Orcelle Award:
- Element Resources - a dockside zero emission power generation solution based on hydrogen.
- The Maritime Hydrogen Fuelling Team – a solution that would produce green hydrogen at scale on the seafloor
- SeaChange – a company with a technology that could generate a cost-effective biofuel product for shipping
"All three still have significant hurdles to clear before becoming market-ready, but the core of what each is doing is interesting and the $100,000 Orcelle Award could provide them that vital boost needed to fulfill their potential," says Roger.

The winner will be announced at this year's Ocean Exchange, held in Fort Lauderdale, Florida, from October 24-26 and will be awarded to the solution that offers the most sustainable and economic value to our business. Employees will be able to experience the Ocean Exchange this year – details will be announced shortly.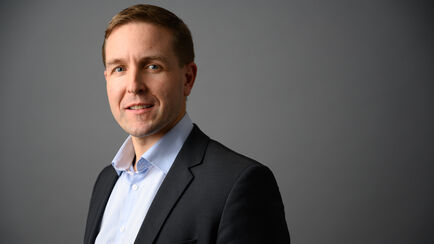 Roger Strevens, VP Global Sustainability
"It's an interesting group covering three very important, but different areas for which we badly need solutions.

VP Global Sustainability
The winning solution may aide in meeting WW's 2030 Science Based Target, reduce our criteria emissions (NOx, SOx, & Particulate Matter), either on land or at sea, or contribute to some of our other activities related to the UN Sustainable Development Goals."The Orcelle Award is one way for us to tap into start-ups with great ideas for meeting the huge environmental challenges we face and thereby accelerate the kind of innovation we will need to solve these challenges," says Roger.
About Orcelle Award & Ocean Exchange

Ocean Exchange hosts an annual event each fall where at least ten finalists pitch, competing for one of two $100,000 cash awards. Presentations are done in front of 100-150 hand-selected delegates from business, government, and academia who vote who receives the awards.

Ocean Exchange has its sole mission to help advance the adoption of solutions in the field of sustainability. We seek solutions with working prototypes that reduce waste and the use of nature's resources while increasing productivity and respecting cultures around the world.