Electric vehicles are becoming greener – here's why
Electric vehicles are undoubtedly helping to reduce carbon emissions in the auto sector – and electrification looks set to become even greener thanks to greater investment in renewable energy. Erik Solum, senior analyst at Wallenius Wilhelmsen, explains more.
The automotive sector is anticipating a big surge in demand for electric vehicles. Some forecasters predict that by 2030, 30 million vehicles – that's equivalent to around a third of global sales – will be powered by electric batteries. Here are five reasons why the auto sector is motoring towards a greener future.
1. Europe is committed to zero carbon emissions by 2050
There have been some concerns that the environmental benefits of EVs might be negated if they are powered by electricity generated from oil or gas. But the increasing availability of renewable energy should help allay these fears. One country contributing to an increased share of renewable energy is Germany. In fact, the German share of renewable energy is around 40% today – an impressive 50% increase from less than 10 years ago. In the EU, 18 countries have committed to emit no net carbon by 2050. Germany says it will stop using coal by 2038 and commit subsidies of up to €40bn to ease the transition. This is expected to develop the renewable energy industry in Germany even further.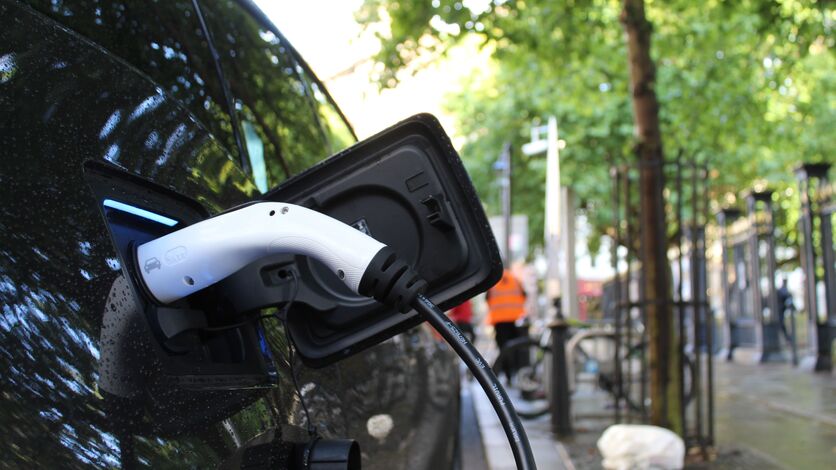 Some forecasters predict that by 2030, 30 million vehicles will be powered by electric batteries.
2. China is upping investment in solar energy
China, the world's largest electric car market, had almost no solar panels 20 years ago. In 2019, China now has around 25% of the world's total. That includes a 1km 'solar highway' – a road paved with panels capable of powering 800 homes – and a 250-acre solar farm shaped like two pandas which smiles. In fact, China plans to build a solar power plant in space to capture the sun's energy and beam it back to Earth. Investment on such a scale has made solar power cheaper: Chinese cities now pay less for solar energy than for grid electricity. Solar energy will help fuel EVs in China as the market for electric vehicles continues to grow.
3. The shift to cleaner energy has begun in the US
In the key automotive market of the US, the transition to clean energy is gaining momentum. US coal plant closures have been continuing at a steady pace as green energy gets cheaper. This summer, the energy company Xcel, which is still dependent on coal to generate electricity, proposed big investments in solar and wind power in the upper Midwest as part of its bid to produce carbon-free electricity in the eight states it serves by 2050. It is one of many firms making significant billion-dollar investments in cleaner energy.
4. Wind and solar power could make up 50% of world electricity by 2050
Today, wind and solar are the cheapest form of energy in more than two-thirds of the world. By 2030 they are expected to undercut commissioned coal and gas almost everywhere. Europe is on track to decarbonise furthest, fastest, as coal-reliant China and the gas-reliant U.S. play catch-up. Wind and solar could make up almost 50% of world electricity in 2050 – '50 by 50' – and are expected to help the transport sector meet targets to keep the rise in global temperatures below two degrees Celsius.
5. OEMs are committed to more transparent sourcing of materials
The cost of the batteries makes up around 30-40% of the cost of a battery electric vehicle, depending on battery size and whether the vehicle is in the premium segment. In terms of sustainability, a lot of focus has been on the metals used in batteries, responsible sourcing, and transparency in the supply chain. A German premium OEM has taken a lead and will source cobalt, needed as a key raw material for battery cell production, directly from mines in Australia and Morocco. The same applies to lithium, which the automaker will also source directly from mines, including from Australia. This gives the company full transparency over where both raw materials come from.
Electric vehicles might only be as green as their energy input, but with renewable energy sources such as wind and solar power being integrated into the global electricity grid at increasing rates, the next generation of electric vehicles looks set to be among the cleanest – and most cost-effective to run – transport options around.
Sources: AutoNews, LMC Automotive, Bloomberg, EV-Volumes, WSJ, Reuters, Economist, International Energy Agency