Daimler leans on expert engineers for truck dismantling
A brand new Daimler Freightliner waste collection truck is set to improve safety and performance in the US. The trucks are making their way from Germany to South Carolina thanks to a transatlantic supply chain set up by WW Solutions and WW Ocean.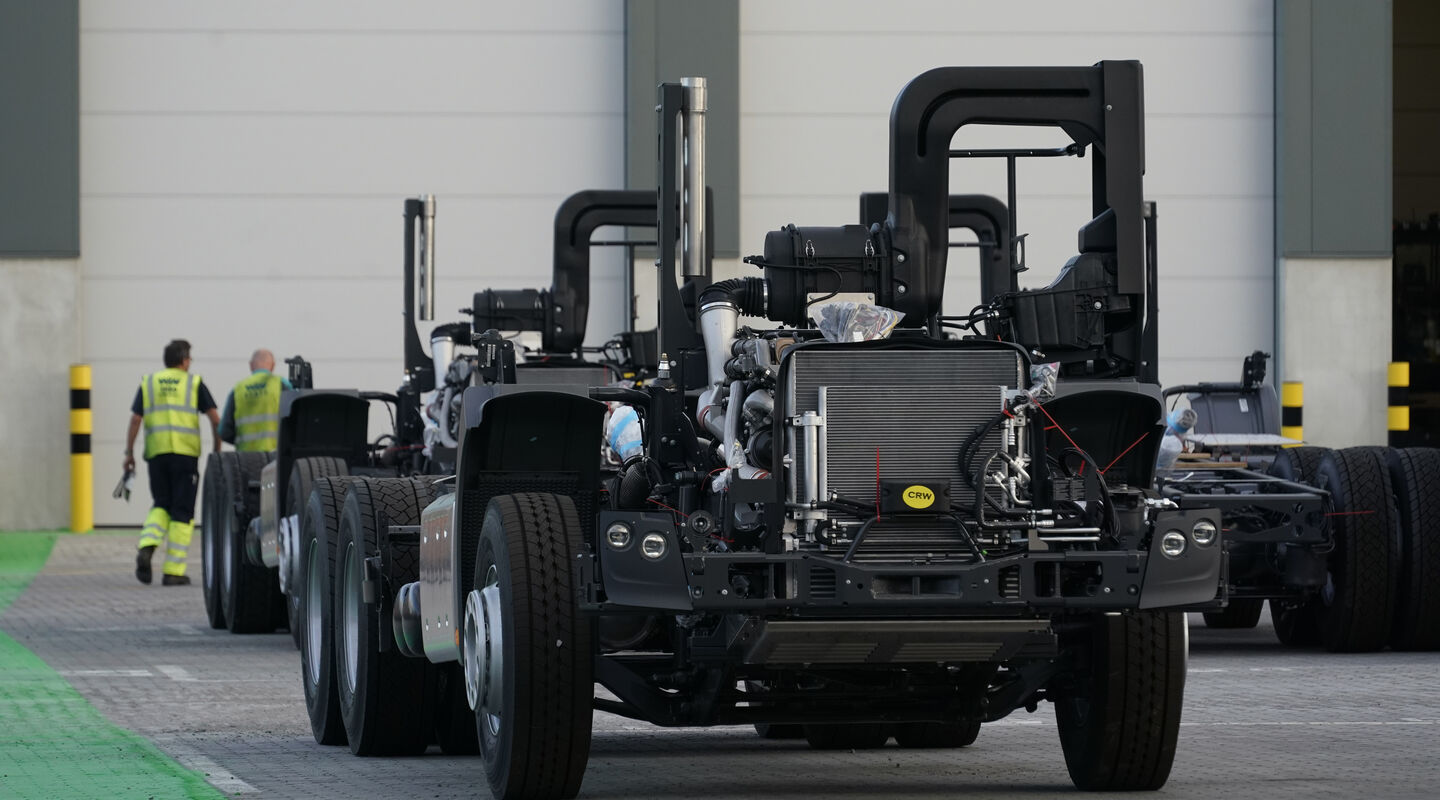 Daimler's global engineering prowess and generations of hands-on experience have helped to build the Freightliner EconicSD truck – an innovative solution for the North American waste collection industry.
Enhanced safety is one of the key advantages of the new Daimler trucks, which offer unparalleled driver visibility thanks to low panoramic windows and a fully glazed folding door on the co-driver's side of the vehicle. This, and the truck's driver seat position – low in comparison to other conventional trucks – allows the driver to have direct eye contact with cyclists and pedestrians, making the trucks safer.
According to Daimler project manager Rainer Thomas, other safety features include an active braking system, and optical and acoustic warnings for the driver if cyclists or pedestrians are approaching on the vehicle's right-hand side.
The German OEM has been working closely with WW Ocean and WW Solutions in developing a robust export solution for the North American market.
Daimler: 50 years of knocked down trucks
Daimler's Wörth assembly plant in Germany, where Econic trucks are produced, has been making 'completely knocked down' trucks for more than 50 years. Vehicle kits are then delivered to overseas markets for local final assembly.
For these trucks, the journey begins in Wörth. They're then transported to the WW Solutions processing centre in Zeebrugge, where the truck cabs are dismantled from the chassis by on-site engineers.
"This might sound simple enough," says Werner Van Dessel, senior business development manager, WW Solutions, "but our technical teams worked on the standard operating procedures with engineers from Daimler for a year to ensure our processes matched the exacting standards of the customer."

The truck cabin is placed on and lashed to a specially designed wooden cradle, to protect it during ocean transit to Charleston, US. Because the chassis and cab are 'knocked down', WW Solutions engineers have developed bespoke towing equipment to roll-on and roll-off the chassis and cab to and from the RoRo vessel. The chassis rests on its own wheels while on board the vessel, but the towing device is used again for discharge in the US.

"We have two towing devices at Zeebrugge, one at the processing centre and one for our stevedores. There is a similar set-up at the Port of Charleston," Van Dessel explains.
The benefits of a robust solution
"We've worked very closely with WW Solutions and WW Ocean on this project," Thomas says. "We know that we can trust each other. We deliver a perfect product to Zeebrugge, and it's essential that when the truck is dismantled it is not damaged in any way or during transit – even small damage would cost us a lot of money, so it's essential that the process is robust."
The trucks are reassembled at Daimler's Freightliner Custom Chassis Corporation factory in Gaffney, South Carolina, where it takes one day to prepare them for the final customer. "In between leaving Germany and arriving in the US, the trucks undergo a lot of processes, and quality mustn't be affected," explains Thomas. "Wallenius Wilhelmsen provides the perfect combination of exacting quality standards and price for this project."
"Although we've worked with Daimler for many years, this is the first time we've prepared and exported this truck to the US market," Van Dessel says. "The development of cradles, towing tools and rigorousness of the process is a perfect example of how WW Solutions and WW Ocean work together to provide great value to the customer."
Fast facts
EconicSD waste collection trucks
Aluminium space frame cab with low entry
350hp Detroit DD8 engine with 1,050lb-ft torque, Allison automatic transmission
LED headlights
Electronic stability control
62,000 lbs gross vehicle weight / 18,000-lb front axle / 66,000 gross vehicle weight (20,000 lb optional)

10 different safety assist systems