Orcelle Terminal opens its doors!
Big news for Wallenius Wilhelmsen! Our long-anticipated Orcelle Terminal swung its doors open this May. The ground-breaking occasion was marked by a grand ceremony celebrating our teams' collective hard work and determination. And the best part? This is just the beginning of this exciting journey.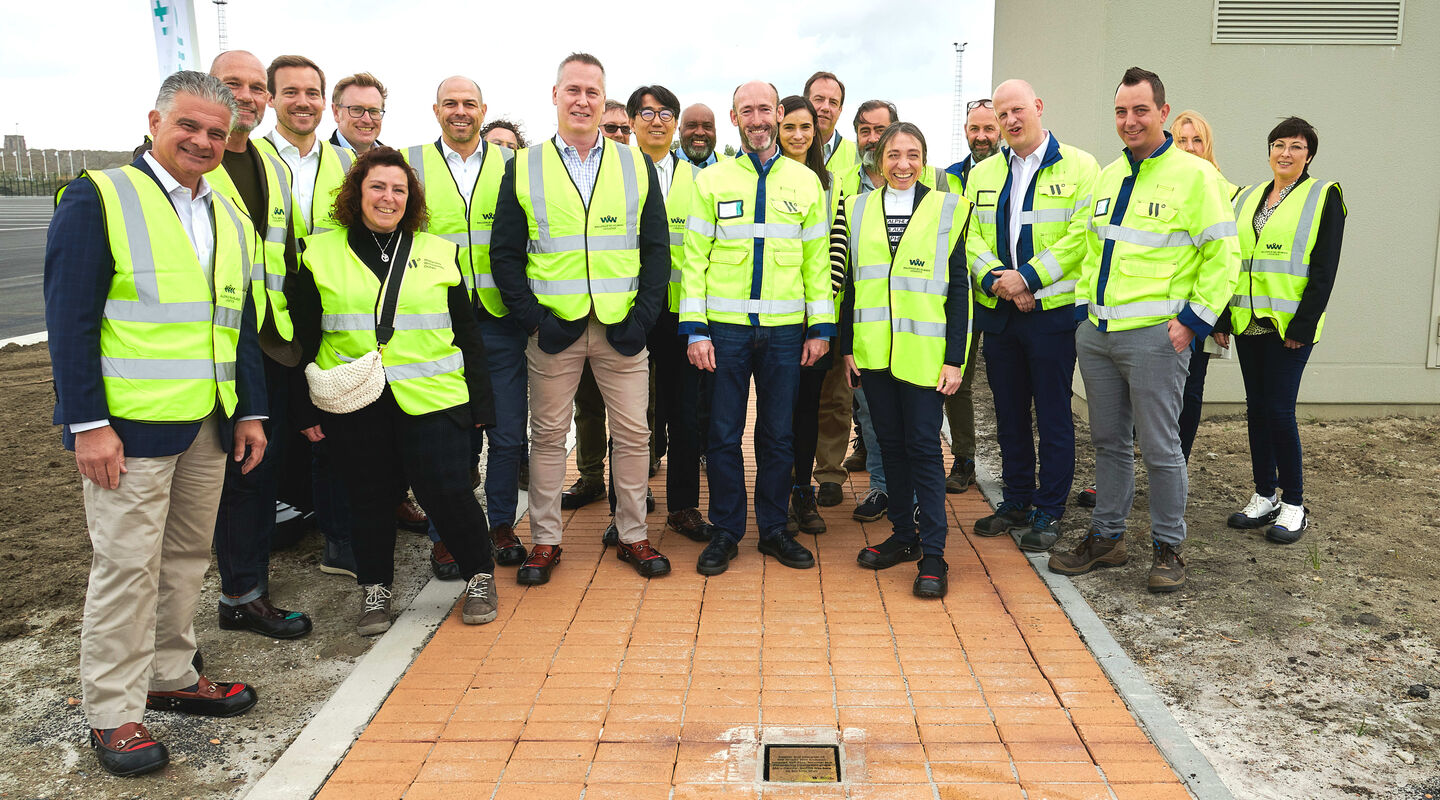 Do you know the story behind the "Orcelle" name in Zeebrugge?
It came from Matthew Jackson, Senior Manager, Mining, Construction & BB – Oceania, the bright mind who won the terminal's naming contest. This was the very first time in Wallenius Wilhelmsen's history where a contest of this kind was organized.

Mike Hynekamp, COO Logistics Services, said that the team in Zeebrugge hoped to make the naming process a fun and inspiring contest. He explained: "It created a great opportunity for colleagues to share ideas, learn and share their impressions about Orcelle and thus connected our great achievements to the global strategy." He continued: "We are so appreciative of everyone who submitted a naming entry - their innovation and passion for Wallenius Wilhelmsen was tangible and in the end made Orcelle Terminal a global endeavor and not a just a local one."
Mary Carmen Barrios, SVP Port, Terminal and Stevedoring Operations EMEA, explained the history behind the "Orcelle name further. She said: "Throughout the years, the Orcelle name has been a symbol of pioneer eco-friendly marine transportation on our journey to reduce CO2 intensity. By adopting the name in our brand-new terminal, Matthew suggested a top-of-mind label implying our ambition of clean energy technologies across all products. Thanks to his winning idea we are now using Orcelle as umbrella term."

Matthew travelled halfway across the globe from Australia to be a part of the special day. What a commitment to being a part this day!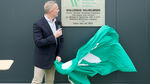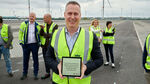 During the ceremony, Mike Hynekamp, COO Logistics, unveiled a commemorative plaque, officially baptising the terminal into the world.

Hynekamp said: "The Orcelle terminal project can be seen as one of the many key building blocks necessary to achieve WalWil's strategic ambitions for sustainable growth. Inspiration that drives strategy is extremely valuable but usually much easier than execution."

Now, let's talk about this new jewel, the Orcelle Terminal. It's not just a terminal; it's a testament to Wallenius Wilhelmsen's spirit. With a current capacity of 10,000 car equivalent units (CEUs), a berth at the Tropicana Terminal, a dedicated vehicle processing centre, and an eco-car wash, Orcelle is already flexing its muscles.

Mike said: "The team in Zeebrugge was able to translate our group strategy and break it down into smaller component parts focusing on customers, employee engagement and safety as well as sustainability, and then put each project component into action. It's one of the best run projects I've ever seen executed."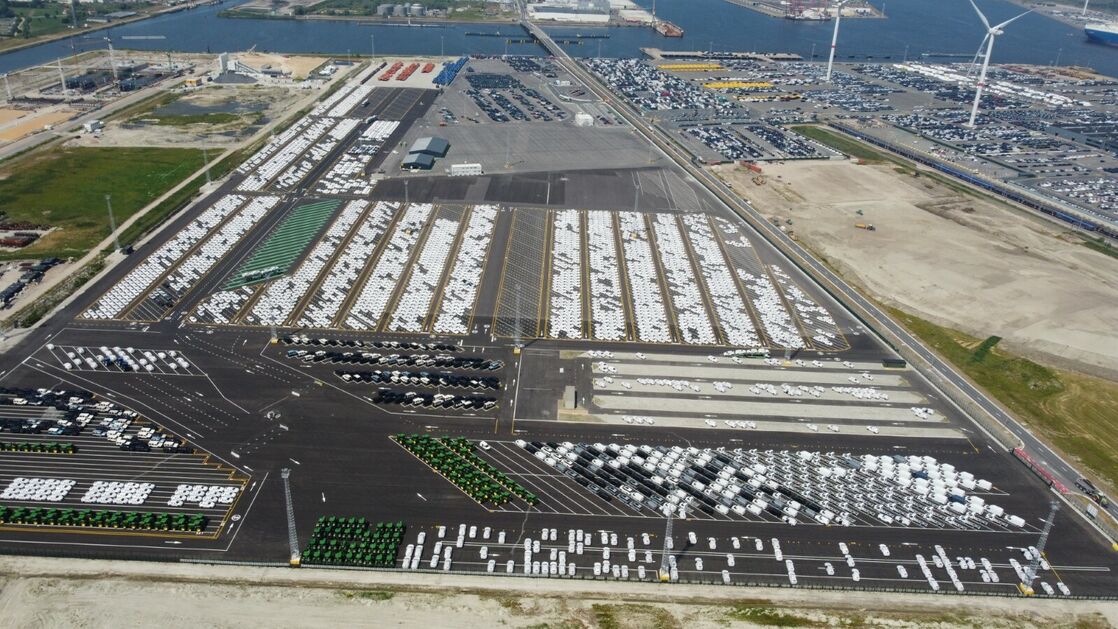 This isn't all! By 2027, the Orcelle Terminal will bolster its capacity to an impressive 18,000 CEUs with three berths and 2 windmills to generate clean electricity across the terminal.

Mary Carmen took us down memory lane, reminding us of the exciting journey that brought us here. It started with a net-zero business case and a naming contest that has now bloomed into a green revolution in our operations.

She said: "Our bar has been raised from a net-zero concept to a zero-emissions marine terminal as part of our strategic goal of introducing a zero-emissions end-to-end service by 2027. The Orcelle name reflects our commitment to decarbonisation and the range of innovative green services at land and at sea that Wallenius Wilhelmsen is launching as part of the industry effort on reducing greenhouse gases."

Barrios explained that The Orcelle Terminal will be one of our main green corridors' port pairs supporting Wallenius Wilhelmsen's and our customers decarb targets.
Celebrating history in the making
The Zeebrugge team celebrated this milestone along with more than 400 of its contributors early July with a barbeque at the terminal.

Cedric Bulcke, General Manager Zeebrugge, said: "We are immensely proud to be part of this pioneering endeavour, where sustainable growth meets innovation, as we embark on a journey to transform Zeebrugge into a green gateway for the world."

He continues, "every employee plays a vital role in shaping the future of our new terminal, and together, as one team, we are creating a legacy of sustainable progress. Every employee is the rockstar in shaping the future of our new terminal."

Together, let's set sail towards a more sustainable future!