By 2027: Zero emissions in one end-to-end value chain
At Zeebrugge, one of Europe's largest export ports, Wallenius Wilhelmsen's port and terminal operation sits on 80 hectares of land. It is the key distribution hub for the company's northern European market. Fully developed, it will have a capacity of more than 38.000 cars. Now, it makes strides towards zero emissions.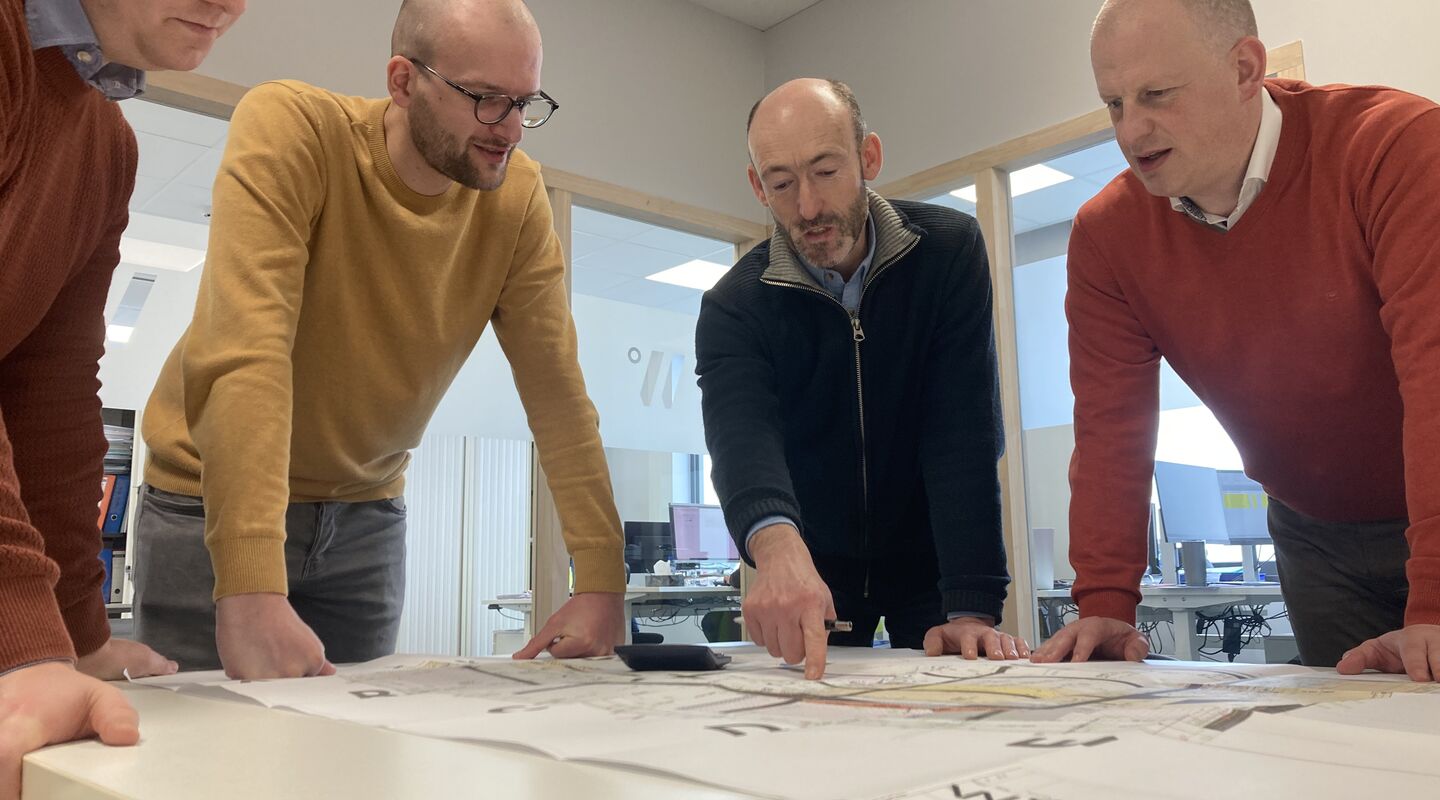 "Zero emissions is the ultimate goal for our entire operations," says Filip Declerq, project manager at the Orcelle Terminal in Zeebrugge. He is currently in the process of making an inventory of all diesel-powered machines and equipment. At the same time, he is investigating the availability of power supply while planning to replace as much of the machinery as possible with electric alternatives.


Less noise, no smell, better safety


"Keep in mind, we have two and three work shifts per day. One diesel-run forklift may have to be replaced by two electric forklifts, a "twin machine." Some machines are so huge and only used once per week, they should not be our first priority in this exchange program. Imagine how our world will change when our machines run on electric: It will be quiet, my colleagues can hear instructions much better, safety will improve, there will be no diesel smell and noise making your workday extra strenuous."


Declerq is looking into superchargers to reduce the need for "twins", but thus far, he thinks that they use so much electricity that he is unsure if there is enough grid capacity available to support this option. "We must compare all scenarios. We don't have all the answers now! It is not a black and white story – and for sure – we will learn as we go."
Short on electricity

We are going to need a huge amount of power to go electric. We still have buildings that are heated by gas, these also need to get heat pumps. Already, we have three wind mills up and running that generate 10 MW, but we plan to build three more which should provide an additional 18 MW capacity. This should be sufficient – on a windy day - but we need inland power as back up on days where there is no wind."
Declerq says that he and his team are also looking at hydrogen as an alternative fuel source down the road. "The port of Zeebrugge will have their own hydrogen plant, so we could import to our terminal and generate our own electricity. This is not available yet".


"It is imperative that we understand and then focus on scaling up our operations to address fuel and infrastructure needs at land and at sea as we strive to develop and deliver Orcelle corridors for our customers. Declerq and the team in Zeebrugge are leading the actions necessary now in an effort to meet the inspired ambitions of our Group,"
The winds of change


The increased need for electricity happens at the same time as Belgium has shut down two nuclear plants and decided to shut down three more by 2025. The state has also decided to prolong the operations of the remaining nuclear plants. This is part of the energy transition towards climate neutrality - while simultaneously maintaining secure supplies of energy for the growing renewable electricity generation coming mainly from wind and solar photovoltaics (PV), along with an increased use of bio energy.


"Personally, I am proud that Wallenius Wilhelmsen had the courage to go green in one end-to-end service by 2027 already. In my book, this proves that our top management is open-minded and curious, and that we are eager to partner with like-minded people thinking zero emission is the only way forward," says Declerq who is impatient. "I think we have to get started yesterday."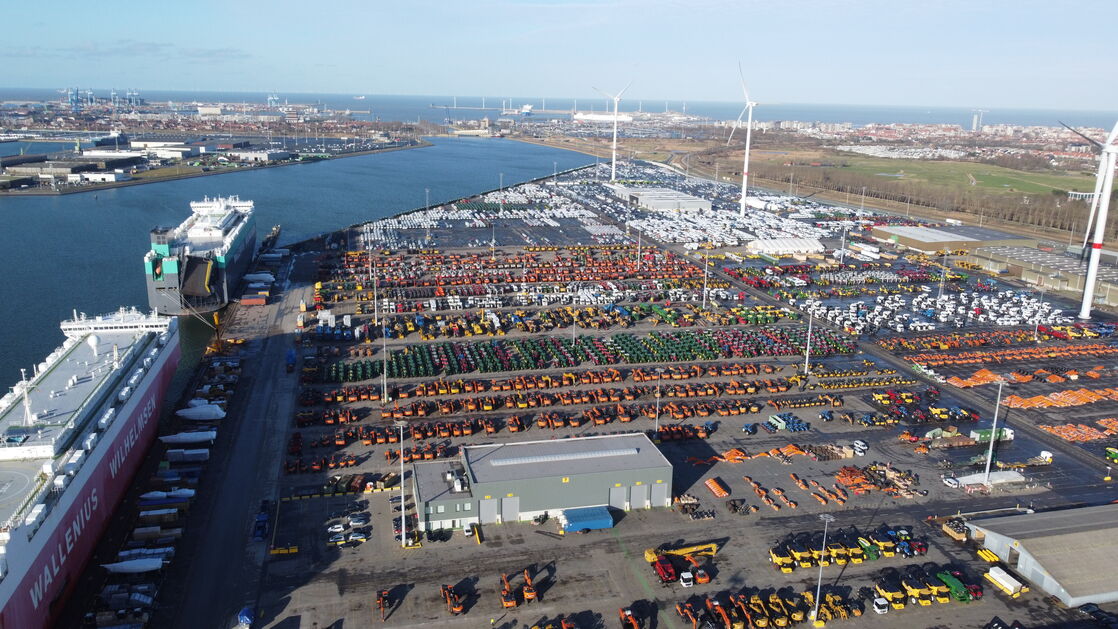 Zeebrugge's port captured by Filip Declerq
Biofuel is a matter of cost

Declerq feels confident that Wallenius Wilhelmsen's operations easily can transit to biofuel tomorrow. "It is a matter of cost. Fuel costs will increase by 2,5 compared to today's fossil fuel. There is no need for modification of the forklifts or other machines we use. But it is a temporary solution as additional environmental benefits can be achieved through electrification based on renewable sources," he says.
"We are investigating how we can run vessels on land-based power when idle. The three first windmills will supply the green electricity for this operation."

The largest diesel consumers at the terminal are the heat treatment centers that remove stink bugs on cargo for Australia and New Zealand. They use about 200,000 liters of diesel per year. The other large diesel consumers are the tug masters and forklifts which also use 200,000 liters of diesel per year.
"We all know that this cannot continue. I am an engineer not a salesperson, but I believe we have customers who are zero-emission front players themselves. The manufacturers of electric cars are themselves early adapters, they want to have a zero-emission supply chain. Maybe they have been waiting for us to take this step," says Declerq who believes that some of the CO2 mitigation costs will have to be passed on to customers.
"In my book, it is either you pay for zero emissions solutions now or you pay extra environmental taxes, sort of a fine. Supply chains will be more expensive."