2022 was an exceptionally strong year
Earlier last week, Wallenius Wilhelmsen's CEO Lasse Kristoffersen presented the 2022 fourth quarter results. Q4 was the strongest quarter on record. "These robust financial and strategic results reinforce our position as a leading shipping and logistics partner," says Kristoffersen.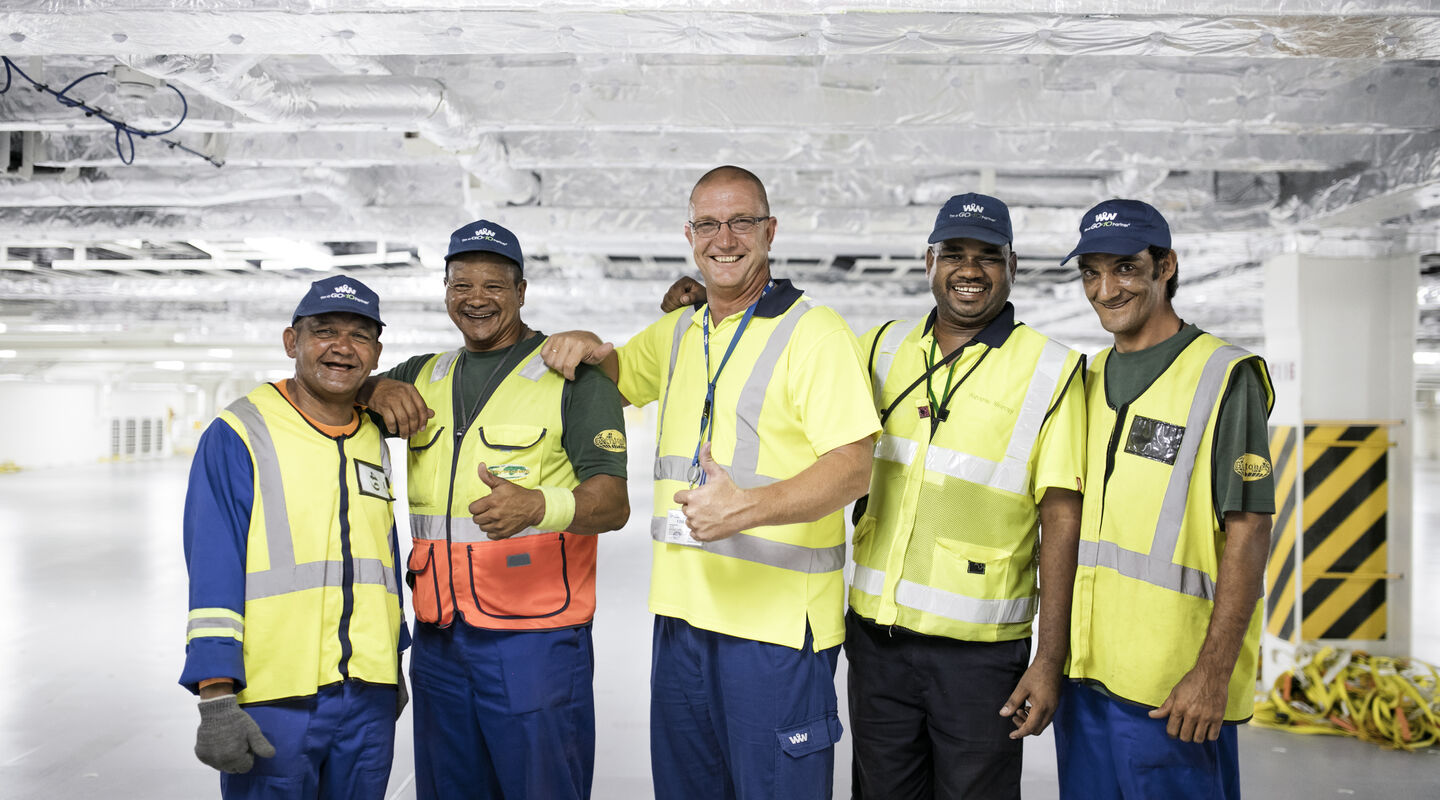 All three business segments, shipping services, logistics, and government, saw strong results. "During the year, we experienced that our customers steadily are expanding their business with us. We continue to take on more of their logistical needs, we are handling more of their cargo from the plants to the consumer," says Kristoffersen who strongly believes this trend will continue in 2023.

2022 not without challenges

2022 was not a year without challenges. The customers experienced a lack of parts which caused delays in manufacturing, ultimately leading to all parties having to replan how their business was done. "With all the upsets in the market affecting the supply chains, we see that we are well positioned to help customers re-design their supply chains. Through our end-to-end services, we have proven that we can deliver new services to customers helping them handle their supply chains more efficiently than before".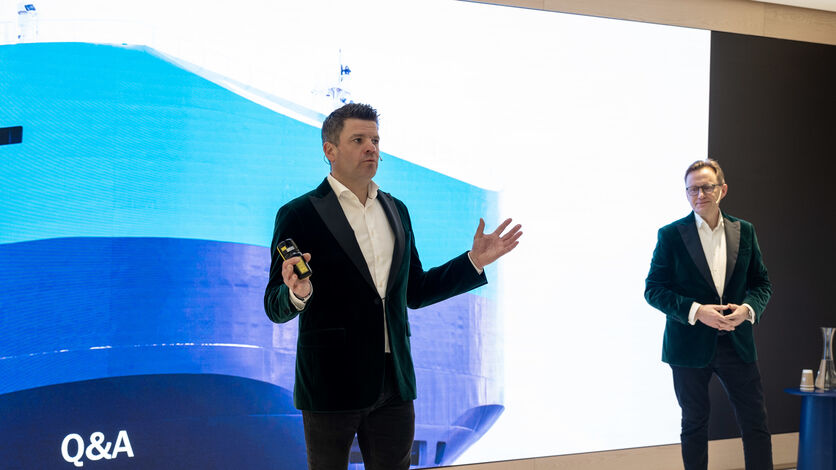 CEO Lasse Kristoffersen presenting the Q4 numbers
Expect high activity also in 2023!
"We expect to see continued high activity levels across our business also in 2023 - despite a moderate slowdown in volumes of breakbulk and construction machinery," says Kristoffersen who only last week launched a sharpened, new strategy for the company. "This year, we will really shape how we bring zero-emission services to customers by 2027. I have great ambitions for this company, I want Wallenius Wilhelmsen to contribute to reducing the effects of climate change. Many of our customers are zero-emission front players, they have years of experience manufacturing electric cars. They now want to establish a zero-emission end-to-end supply chain, and we hear their call".
Highlights from the quarter:
- Q4 EBITDA at all-time high, boosted by margin improvements in all segments
- Full year revenue of USD 5 billion and EBITDA of USD 1.5 billion
- Net debt to adjusted EBITDA of 1.9x, well within the new < 3.5x target
- Proposed FY22 dividend of USD 360 million, 45 percent of net profit
- Pia Synnerman appointed new Chief Customer Officer