US solar installations supported by Keen logistics expertise
With a growing market for solar panels in the US, a predictable supply chain that can access remote sites is essential to meet customer needs.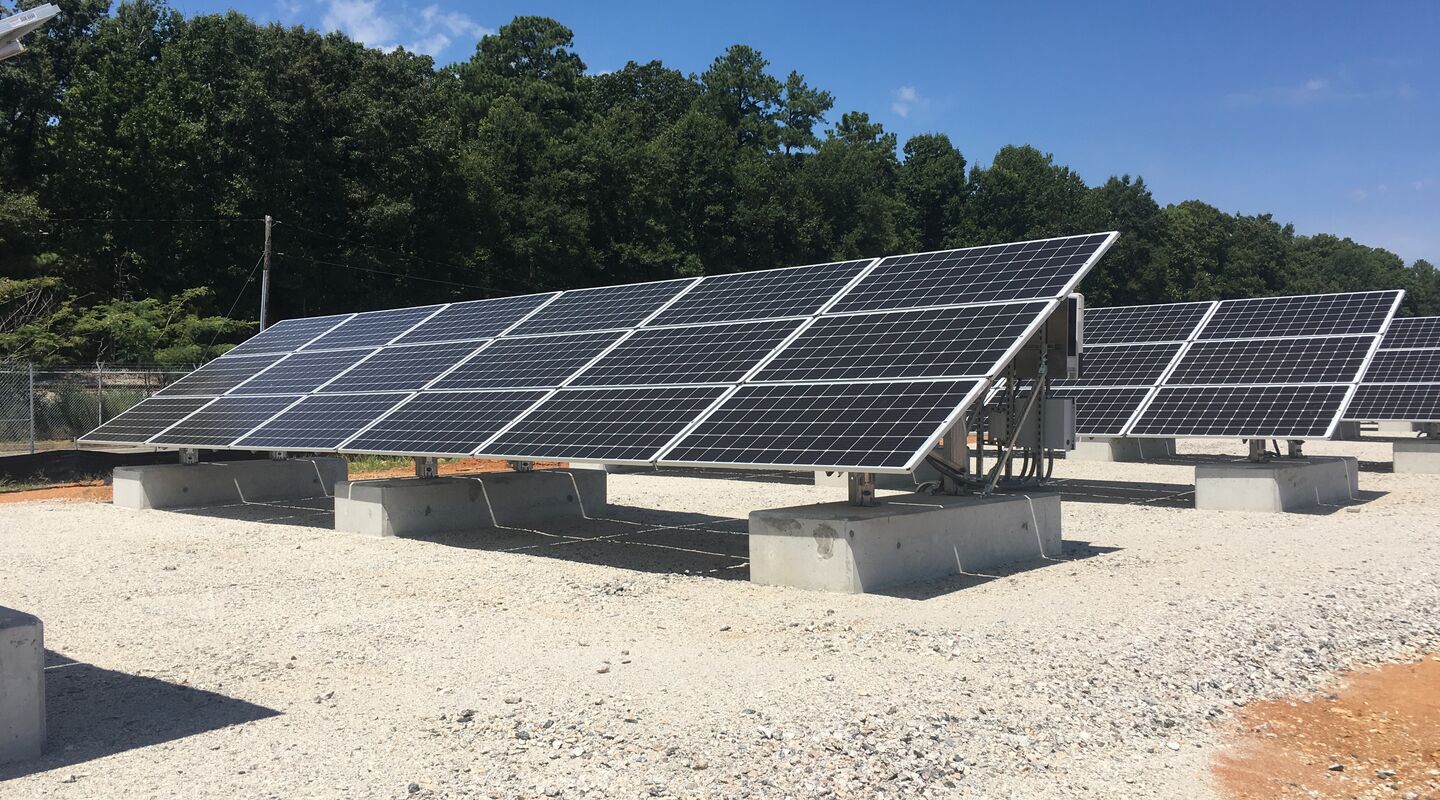 Between 2016 and 2019, the number of solar panel installations jumped from one million to two million in the US – remarkable when you consider that reaching the one million mark took 40 years.
The swift rise of solar in North America looks set to continue. "The rapid growth in the solar industry has completely reshaped the energy conversation in this country," explains Abigail Ross Hopper, Solar Energy Industries Association president and chief executive officer. "We believe that the 2020s will be the decade that solar becomes the dominant new form of energy generation."
Today, the two million residential, commercial and utility-scale solar installations – which convert sunlight into electricity – produce enough power each year to serve more than 12 million US homes. The total amount of solar generating capacity is greater than 70GW.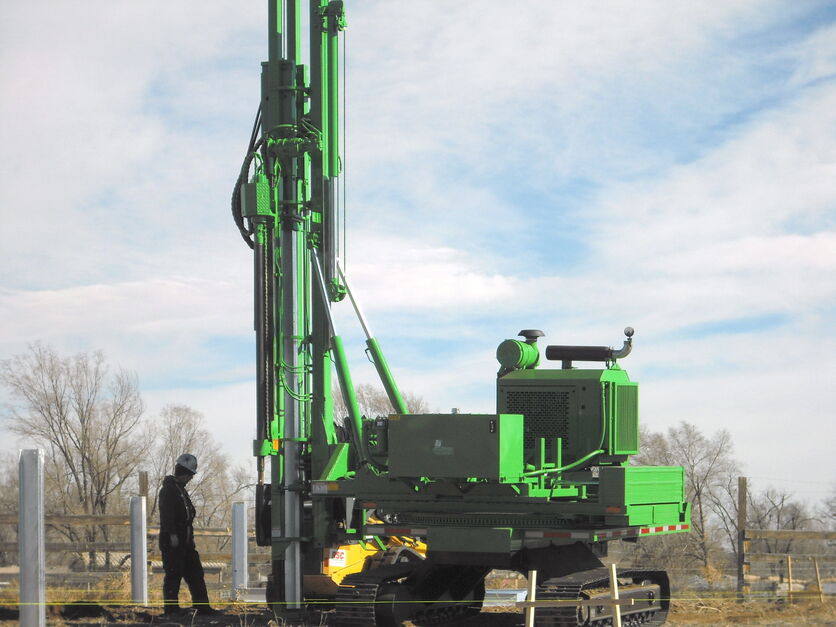 Machinery from RBI is used to prepare solar sites in the US before foundations are constructed.
Predictable solar supply chain is key for RBI
Companies like Cincinnati's RBI Solar, which designs, engineers, manufactures and installs solar mounting systems for commercial and utility-scale projects, are helping to turn the solar dream in North America into a reality. RBI has installed more than 4GW of solar systems across the US and internationally.
"Solar, along with other sources of renewable energy, is a clean, carbon-free source of energy that is vital to the long-term health of the planet. As our population grows, we must source energy using environmentally-friendly models in order to reduce greenhouse gas emissions and global warming," explains Kevin Ward, marketing manager at RBI Solar.

RBI's installations wouldn't be possible without a reliable supply chain. WW Solutions and Keen Transport are helping RBI to achieve its mission to create sunshine states not just in California, but all across the US, by providing trucking and storage solutions for the company's solar mounting systems.
Ward explains: "A predictable supply chain allows us to accurately price out projects for customers and deliver in a timely manner. Without this, we would struggle to maintain business relationships and our estimating models."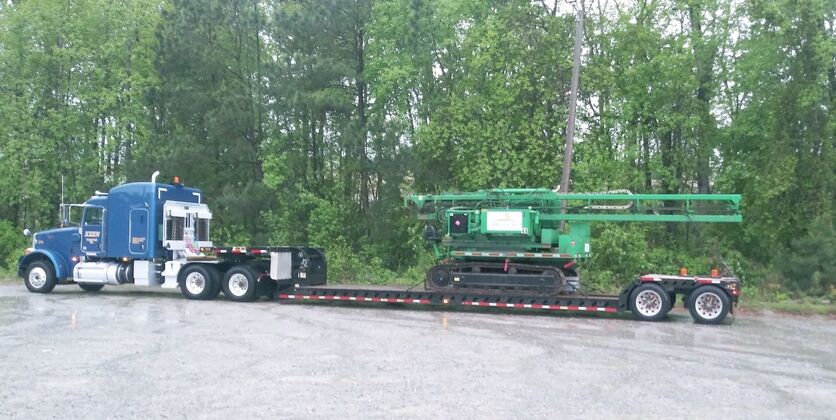 WW Solutions and Keen are transporting, storing, and maintaining RBI post driving machines.
Solar sites depend on swift service
Installing solid foundations are a key part of any commercial solar project and RBI carries out extensive onsite testing with special post driving machines, which use hydraulic hammers to hammer a post into the ground at a desired depth.

WW Solutions and Keen are helping by storing RBI post driving machines and posts at our Clayton equipment processing centre (EPC) in North Carolina and at our EPCs in Carlisle, Pennsylvania, Savannah, Georgia, and League City in Texas. These sites are located in areas where there is a high volume of testing, allowing RBI to service customers quickly.

WW Solutions and Keen also provide maintenance and fuelling services for the machines, which are sometimes at test sites for weeks at a time.

With the help of WW Solutions and Keen Transport, RBI Solar has completed solar panel projects in all 50 US states. One of the logistical challenges is the physical location of some of RBI's test sites, which are principally in fields. "Access to these sites for our trucks can be challenging," explains Samantha Little, supervisor, customer care, at Keen Transport. "You have to be able to change plans and react quickly, as test sites and requirements change due to unforeseen issues."

Despite the recent growth in the market for solar panel installations in the US, solar energy currently accounts for just 1% of the energy produced in North America. But RBI Solar believes that the share of solar will continue to grow. "We see a strong forecast on the horizon for solar in the US," says Ward. "Costs for producing solar have decreased and we anticipate steady growth in the industry for years to come."
Main image: RBI installed a 110kW solar array for the National Guard in Virginia, US. Image courtesy of RBI Solar.
Covid-19 and the solar sector supply chain
Globally, the majority of solar photovoltaic modules are manufactured in China. The supply of solar components from the country was disrupted in January and February because of the coronavirus crisis. With the Covid-19 situation improving in China, factories are running again and working to achieve pre-pandemic production levels. Supply is expected to return to former levels in May.
Source: (Solar Power Portal).