How mixed reality is shaping the future of logistics
At Wallenius Wilhelmsen, mixed reality technology is not a future dream: it's already being trialled at our terminals and equipment processing centres to assist with product handling and customisation.
We're embracing digitalisation at Wallenius Wilhelmsen. It's a key part of our vision to provide sustainable logistics for a world in motion and the reason why we continue to develop new technologies to better serve our customers today.

This is where our Digital Accelerator comes in, enabling us to fast-track technology by working with a global ecosystem of partners. Together, we're developing exciting new technologies, such as mixed reality, which merges real and virtual worlds to produce new environments where physical and digital objects interact in real time.
HoloLens: A new way of seeing to solve problems remotely
But what are the practical uses of mixed reality? Since late April, we've been trialling a remote mixed reality technology known as HoloLens at our terminals and processing centres in the US, Japan and Australia.

HoloLens and Remote Assist, a remote support tool, which was developed by our Digital Accelerator partner Microsoft, enables technicians and customers to collaborate more efficiently with our teams by working together from different locations.

Using a mixed reality head-mounted device (HMD), it's possible to work live with a Wallenius Wilhelmsen employee to assist in handling products or even demonstrate how to carry out work on machinery.
A rolling equipment customer based in Seattle, for example, was able to help WW Solutions technicians thousands of miles away at our equipment processing centre (EPC) in Pooler, Georgia solve a customisation problem. "We were able to solve an issue within hours that might have taken four days to sort out if a site visit was involved," explains Wallenius Wilhelmsen's Pradeep Garg, an expert in digital transformation who is leading the HoloLens trial.

HoloLens is already helping to ensure high quality standards are maintained for customers in the US by enabling our quality team to complete internal audits of key processes remotely. In one project, auditors sitting in Smyrna, Tennessee, and Brunswick, Georgia, and on the West Coast, were able to complete an audit of our Way of Working standard. By using HoloLens on site at an EPC, it was possible to confirm that Way of Working was being used correctly as the process was demonstrated live.

Mixed reality is being trialled at several WW Solutions locations and users are enthusiastic about the new technology now that they have had a few months to try it out. At Pooler, and at our Savannah EPC, HoloLens has already been used on multiple occasions for training, demonstrations and problem-solving, operatives say.

"The technology is particularly valuable because of current restrictions due to Covid-19," adds Michael Lewis, regional general manager at our EPC in Carlisle, Pennsylvania. "The fact HoloLens and Remote Assist reduces the need for travel has proven to be very useful."

"Applications in audits, training and remote supervision have been explored with very positive results," says Mike Derby, VP, port and cargo operations North America. "I am excited to incorporate this new tool into our toolbox and believe we will maintain our quality standards with much less travel cost as a result."
Future uses of mixed reality technology
The benefits of using mixed reality technology are already apparent but Garg explains that future applications could include re-starting a vehicle with assistance from the carmaker onboard a vessel, or ensuring that a specialist piece of breakbulk is lashed in the correct manner with the help of the manufacturer, in real time. "These things can be done more efficiently using HoloLens, and that is where we see great benefits for the customer," he says.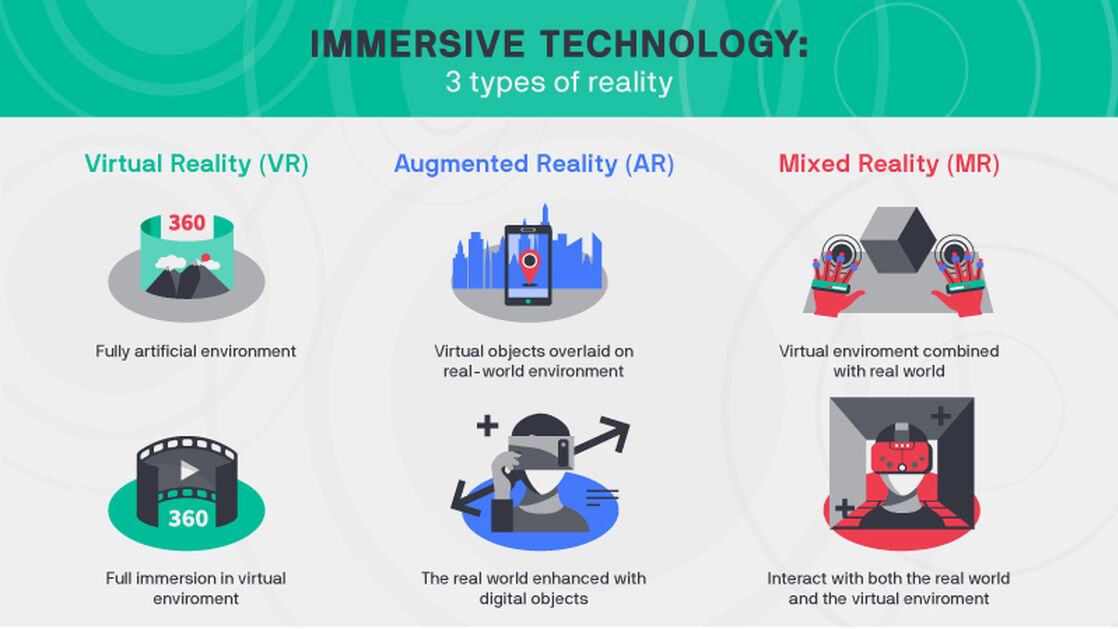 The next stage of the trial will see Microsoft HoloLens Guides systems used to help train our staff by providing instructions and visuals such as holograms to demonstrate how to complete tasks like customisation or assembly via a HMD. This opens up the possibility of training taking place without a supervisor present, cutting training time and costs and preventing the need for travel by workers.

Both projects are prime examples of how the Digital Accelerator is enabling us to adopt the latest technology at a fast pace by working with others. And it truly is a partnership: Garg and his team are providing feedback from the trial to Microsoft that will help the IT giant to develop new features and tools in HoloLens and the Remote Assist tool.

"Wallenius Wilhelmsen is at the practical cutting-edge of mixed reality technology with these applications," says Thomas Pratt, president at Digital Accelerator partner Crane Morley, a consultancy that has helped our employees learn how to use HoloLens. "It really takes hands-on experience to understand how the technology will be used – it's not theoretical.

"Pandemic or no pandemic, HoloLens saves time and cost, and ultimately makes everything we do more effective."