How to handle a hurricane
In an era when natural disasters such as hurricanes, floods and super storms are becoming increasingly common, logistics providers must work proactively and put in place measures to minimise supply-chain disruptions for customers.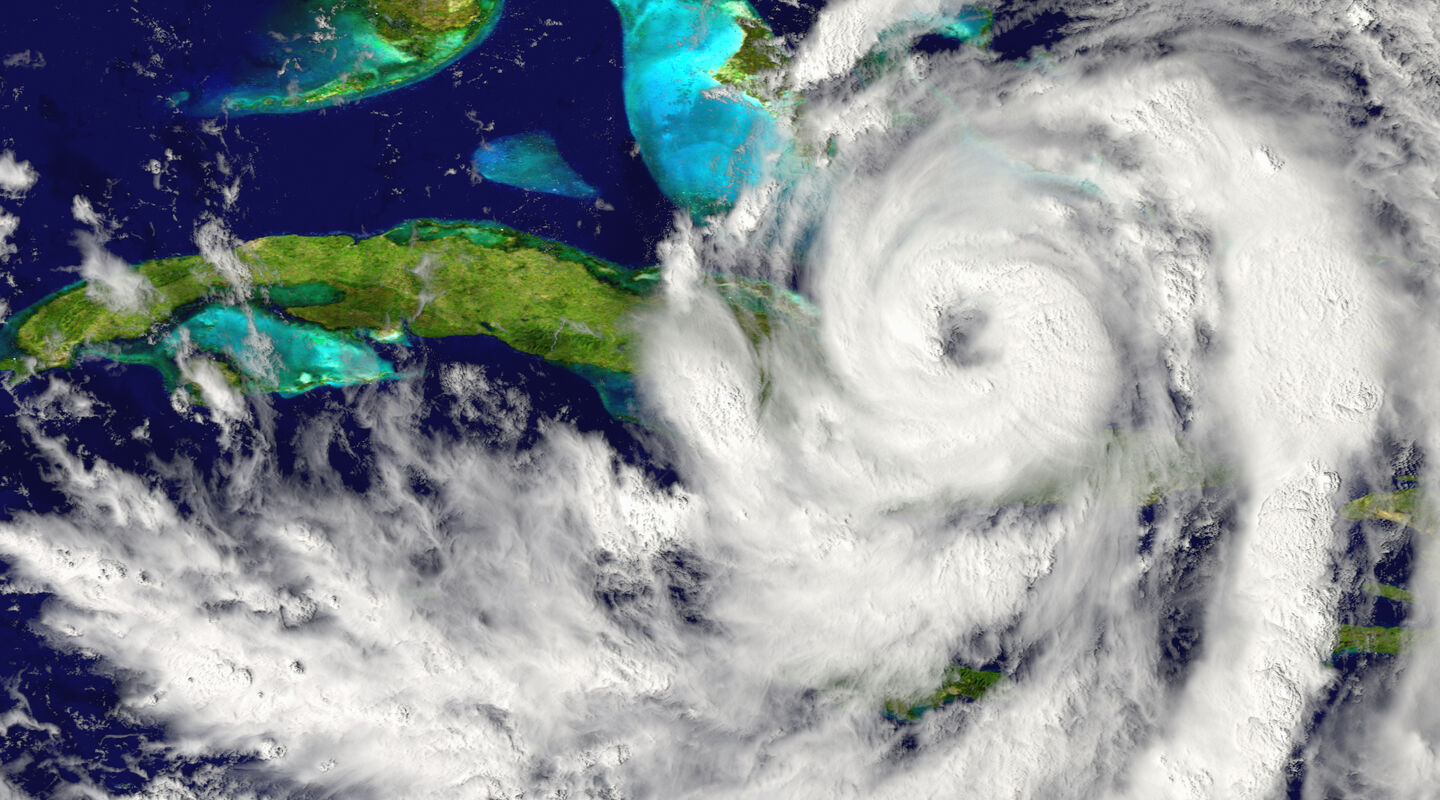 Hurricanes – defined as a tropical storm with winds that reach 74mph – can have a devastating effect on communities, and they also pose a major risk to global supply chains.
Delays to vessels caused by hurricanes don't only have a short-term impact on certain voyages, but can affect the whole WW Ocean network. As Delphine Echenique, VP, trade Atlantic, WW Ocean, says: "We use all the capabilities and flexibility of our fleet to 'recover' from the impact of a hurricane as early as possible. But in some cases, the impact of a hurricane can still be felt three months after the event itself."
A ship encountering a hurricane at sea can be subject to lengthy delays and a high risk of damage, and inland logistics operations face huge challenges when such storms make landfall.
Captain Sumit Shah is Master of the vessel MV Tulane, a Large Car and Truck Carrier (LCTC) that operates on WW Ocean's round-the-world trade. With 28 years' experience at sea, Captain Shah says the number one priority when a hurricane strikes is to reach the destination safely, without suffering any losses or damage.
If a ship is actually caught in a hurricane, there is a very real danger of losing the ship, the cargo and the crew.
"Ship's Masters are experienced enough to always maintain a safe distance from a hurricane, so that they do not encounter or get caught in one," Shah continues. All WW Ocean vessels receive accurate weather data from the Swedish Meteorological and Hydrological Institute (SMHI), allowing weather routing decisions to be made in ample time.
"When hurricanes are forecasted to affect coastal ports, the best option is to leave the harbour and proceed to sea, provided this is done in good time. The biggest risk for disaster is when a ship has left the port too late and gets caught in the storm," he adds.
Disruptions must be minimised
Hurricane-force storms typically cause vessels to be delayed, which in turn, results in delays to cargo delivery and congestion at ports. If a storm prevents a vessel from calling at a particular port, the operator may opt to discharge the cargo at a safe alternative port.
If the necessary precautions are not taken, storms can cause anything from late deliveries and vessel delays, to cargo losses at the terminal, cargo damage, or damage to the terminal or berth.
When Hurricane Irma struck the southern United States in September last year, Neil Paterson of Wallenius Wilhelmsen's office in Savannah, Georgia, was part of the team responsible for managing the situation.
Emergency measures on land
Paterson explains that, when a major storm is approaching, Wallenius Wilhelmsen put in place a series of emergency measures to ensure that damage is kept to a minimum. Each site follows the Wallenius Wilhelmsen emergency action plan, detailing how to work with customers and respective Port Authorities.
In some cases, the cargo will be re-directed to wait out the storm, while any cargo remaining in the terminal will be moved to higher ground to minimise the impact of potential storm surge. All vessels must leave the port at United States Coast Guard condition Yankee, 24 hours prior expected Hurricane winds impact.
When Hurricane Irma hit during September 2017, the Wallenius Wilhelmsen facilites in Savannah was forced to close for five days due to flooding and missing power. A back-up centre in El Salvador was quickly established to handle customer enquiries, ensuring that business was not disrupted.
To prevent damage to cargo, auto units were stored in a warehouse prior to the arrival of the storm.
Meanwhile, units arriving by rail were not discharged and, instead, left on the railcars to prevent potential damage on ground. In the case of larger cargo, customers were asked to pick up as much of it as possible before the hurricane arrived.
"We kept our customers continuously updated about the port closures and, once the storm had passed, quickly assessed the damage and got our services back up and running with as few delays as possible," Paterson concludes.
Protecting the highway fleet
Pete Trimble, Safety & Risk Manager at Keen Transport, explains that although the risk to cargo during inland transportation is the same, it is managed in a different way.

"If requested by customers, we protect their equipment in the manner which they want us to. If needed, we move their equipment to a more secure area and sometimes put the wagons in a circle, putting the larger machines around the smaller ones for additional protection."
"When drivers are out on the road, we constantly evaluate the storm track to decide when it's best to stop drivers in safe locations. We will not put our drivers, our trucks and trailers, or any additional customer equipment in danger."