Boats and yachts go for RoRo quality and reliable scheduling
Boat and yacht manufacturers have special demands when it comes to shipping their high value products, but with the help of specialist freight forwarders, RoRo vessels are well-placed to serve the market.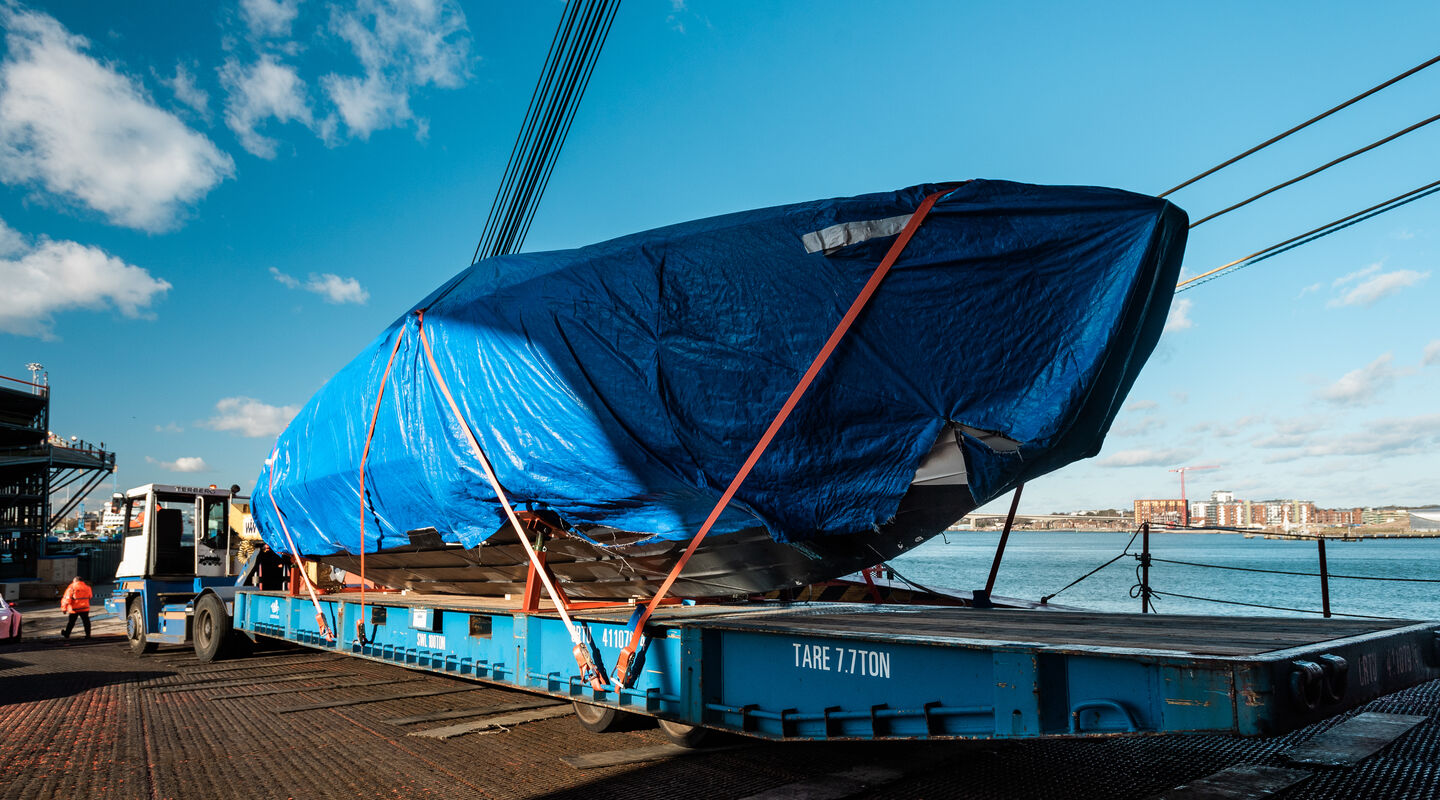 It may be the giant, ultra-expensive superyachts owned by Russian oligarchs and Middle Eastern princes that most fire the imagination, but there's also a less ostentatious yet thriving international boat and yacht building industry that makes use of a reliable international supply chain to get its products to overseas markets.
Globally, that market is big business. The value of the yacht industry is estimated to reach $74.7 billion by 2022, according to Global Industry Analysts. Sales growth is predicted to be particularly strong in Asia-Pacific (especially China) and the Middle East, although it's the US that is currently the biggest end market for yachts.
Growth around the world is expected to be spurred by high net worth individuals, sure, but there's also a growing interest in sailing, watersports and marine tourism among the wider public that could also prompt sales of yachts and boats to soar.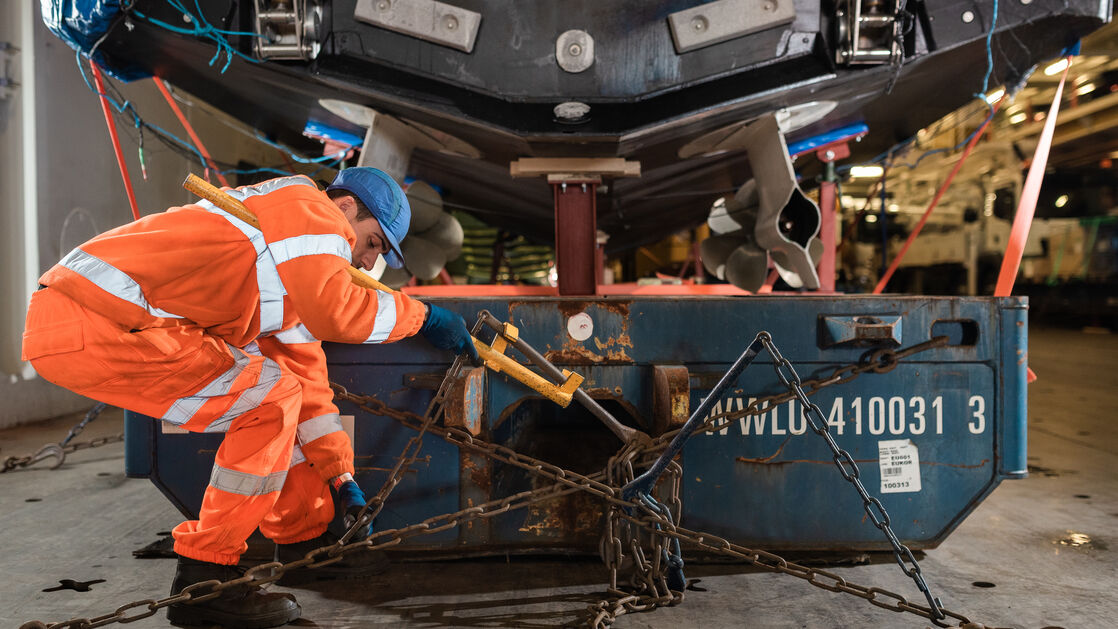 Products are all protected from the weather
Why RoRo is a great shipping option
For those yacht owners who lack the time, experience or inclination to sail their new acquisition to its final destination, transporting boats and yachts by ship is one option. In fact, RoRo vessels are ideally suited to the task – especially for shippers with regular needs requiring a frequent and reliable sailing schedule.
That's why RoRo transportation is finding favour among boat and yacht builders for their shipments from the US and Europe to various destinations around the world. Peter Spencer, sales manager for WW Ocean in the UK and Ireland, explains they work closely with freight forwarding companies specialising in logistics for the boats and yachts market, who on behalf of the manufacturers often arrange pre-carriage to the port, ocean transportation, and ensure final delivery goes according to plan.
Spencer says many European and American manufacturers have facilities in proximity to the ocean terminals such as Southampton, Zeebrugge, Bremerhaven and Brunswick in the US, which makes transporting boats from factories to the port more straightforward.
The dimensions of RoRo vessels are well-suited to transport boats and yachts, Spencer says. "We can handle yachts of up to 6.1 metres in height including the cradle, which means we can accommodate a wide range of boats. Boats and yachts are high value products and a smooth transition, rolling on and rolling off the vessel, limits the potential for damage because lifting is minimised. That's another reason why our services are popular with forwarders, manufacturers, distributors and private individuals alike."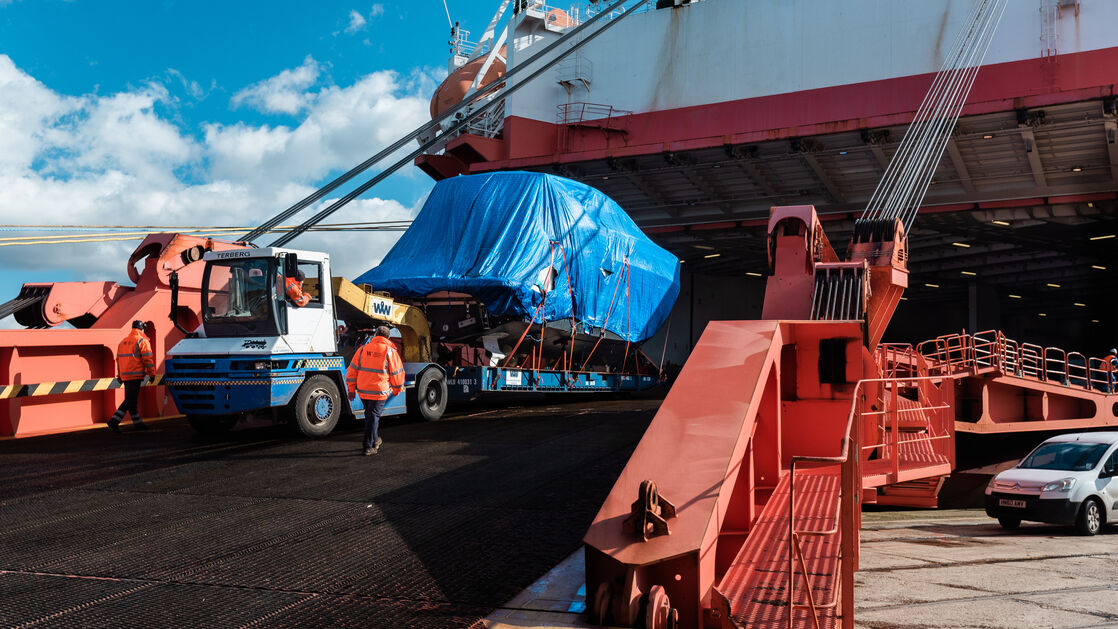 Transporting leading brands
Customers using WW Ocean's RoRo vessels to transport boats and yachts include prestigious brands from the UK, Germany, France and the US. Some freight forwarders in the industry will deal with hundreds of deliveries of boats and yachts on behalf of manufacturers each year. Freight forwarders will often employ specialist equipment such as soft slings and spreader beams at the port of loading, liaising closely with our own teams of stevedores.

Yachts and boats are loaded onboard the vessel on a roll trailer. Our range of roll trailers, which go from 20ft to 80ft in length, and from 0.4m to 1.01m in height, can accept weights of up to 220 tonnes. Loading the yacht on a roll trailer means we will not touch the product again until the final destination.

Yachts are typically shipped with the mast stepped. If a yacht is especially tall or large, there is the additional option of stowing it on the vessel's weather deck, which is requested by customers occasionally. Typically, however, the yacht is carefully lashed to a cradle and towed onto the vessel and stowed underdeck, where it isn't exposed to the elements during sea voyage.

"There are very rarely designated lifting points available, so safe handling – with a keen eye on quality – is essential," explains Spencer. "The end customer for a luxury yacht can be demanding, and rightly so, so freight forwarders and shipping lines have to be responsive to their needs. The customer will often have a lot of questions about the shipment and safety of their yacht."

Speed can also be of the essence, which is why WW Ocean's reliable and frequent services are in demand. "If the customer is a race team and we're shipping a racing yacht for the new season to Auckland, it's critical the shipment gets to port on time, and they need to know exactly when it's arriving," says Spencer. "That's one reason why RoRo's liner service is the optimal option for the international boat and yacht industry."