Puerto Angamos latest addition to South America service
WW Ocean is expanding its South American network with a new direct service to the Chilean port of Angamos, a key hub for the country's mining industry.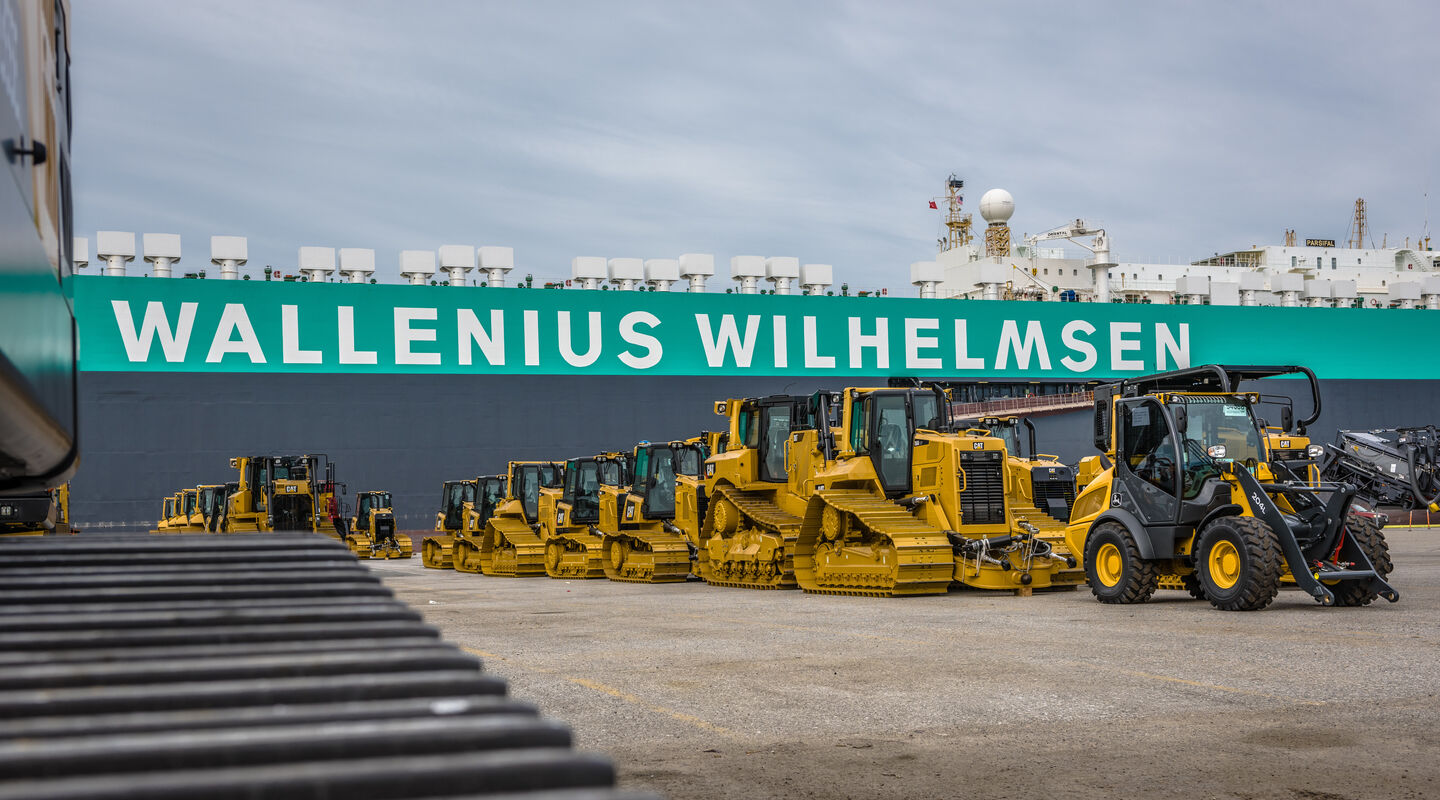 WW Ocean has become the only RoRo carrier to call at the mining hub of Puerto Angamos in Chile, with a direct service from the US and Mexico once a month.

For cargo coming from Europe, Asia and Oceania, Angamos is accessible through transhipment in Manzanillo, Panama.

In addition to imports of new mining machines to the port, the new service will also benefit exporters of mining machinery and other equipment from Angamos to various destinations.

Puerto Angamos, a privately-owned terminal, is well equipped to handle rolling machines for mining as well as breakbulk products. The terminal has good rail connections both to Antofagasta and into the hinterland, the Chilean mining region, Bolivia and Argentina. Puerto Angamos also benefits from minimal congestion, and swell season is not an issue for the port, meaning closures are rare.

Antofagasta is the South American hub for Komatsu and earthmoving specialist EPSA. Finning, the world's largest Caterpillar dealer, is also based at La Negra, south of Antofagasta City.
Puerto Angamos is located in the Chilean city of Mejillones, in the heart of the Chilean mining region, 1,400km from Santiago and 65km from Antofagasta. The region is one of the most important areas for the production of copper. Chile produced 5.6 million tonnes of copper in 2019, making it the world's largest producer.
"Angamos is a strategic port for the mining sector in South America. By adding the port to our ever-evolving schedule of services, we are continuing to meet the needs of our customers," says Knut Kringlen, WW Ocean South America trade manager.