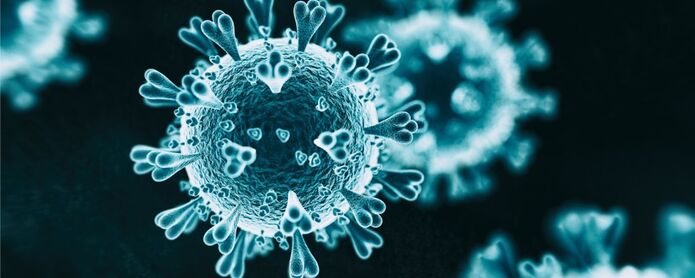 Covid-19 FAQs
The impact of Covid-19 is affecting all of us around the globe. Together with our customers and partners, we are working hard to keep operations going in the best way possible. Whether at our terminals, ports, home offices and processing centres, or onboard our vessels and trucks, we are here to help support your supply chain challenges. Find the answers to typical pandemic-related questions below.
Do you have a Covid-19 info hub to keep us updated?

Keeping you well informed is important to us, so we have established a Covid-19 info hub on our website featuring regular updates on our regional operations to support your supply-chain planning.

Visit our Covid-19 info hub here.

What impact has Covid-19 had on your service offering?

Our ocean product, terminals, processing centres and other transport services are continuing to operate without interruption, with some exceptions. By working together across the Wallenius Wilhelmsen group, we're leveraging our resources to minimise disruption and keep your supply chain running.

What specific safety measures are in place at your locations?


All our locations have incorporated WHO and other similar guidelines in line with the countries in which they operate. While these may vary, staff continue to share and adopt best practices on how to keep people safe and facilities clean.
Some of the steps we've taken include:
- Masks: Providing mask alternatives such as scarfs/bandanas as well as disposable masks where masks are required, but unavailable or reserved for medical professionals.
- Social distancing: Enforcing of social distancing in common areas such as workstations, break rooms and locker areas.
- Cleaning: Enhancing cleaning of sites, including high touch areas such as time clocks, doors, shuttle vans, etc.
- Cleaning convenience: Installing cleaning stations with hand sanitiser.
- Temperature tests and QR code check-in some locations where required.

How are you ensuring social distancing at your locations?

Where needed, we've put in place physical barriers like plexiglass to help maintain social distancing. Additionally, we've installed 'drop-off' windows to reduce foot traffic at operational sites. Where possible, remote and flexible working arrangements remain in place at our locations.

What is the protocol if an employee, contractor or visitor at one of your locations tests positive for Covid-19?

Appropriate measures will be taken in accordance with local health advice, including full or part closure of the facility while deep cleaning and sanitisation take place, as well as advising all visitors and contractors that might be impacted.
Is the shipping schedule on your website up to date?

Yes. You can find our shipping schedules here.

If your customer service offices are closed, will I still be able to get in touch with someone?

Yes. Although some staff continue working remotely, they are still contactable via the regular email or phone channels.

Find contact info for your local customer service office here.

When will vessel schedules be back to normal?

Schedules are mostly back to normal and are constantly adjusted to adjust to fluctuating volumes and other global disruption to minimize effect on supply chains. Check our up-to-date schedules here.

What is your recommendation when it comes to bills of lading?

We encourage customers to take advantage of Express Release Bills of Lading in lieu of Original Bills of Lading (OBL), as the electronic process will help expedite the release of your cargo at destination. While we continue to support OBLs, printing and sending original documentation may be delayed as many of our staff continue working remotely.

What impact is Covid-19 having on your ocean service?

Based on the forecasts received from our customers, we continue to see high volatility in volumes compared to normal operations. Although factories have largely reopened, production remains disrupted and we are still lacking a proper production overview of units to be shipped. Therefore, the number of sailings needs to be constantly adjusted to match volume forecasts. This will continue to put existing standard performance levels and metrics temporarily on hold.

Equipment processing, vehicle processing and inland transportation services
Are outside vendors/suppliers allowed to visit and work at your EPCs and VPCs during Covid-19?

While we discourage site visits at present for both our customer and employee safety, we recognise the need for business-critical visits. Vendors and suppliers are allowed to visit and/or work at EPCs and VPCs, as long as they make appointments in advance, practice social distancing and have the proper PPE and necessary insurance.

Are you taking the temperature of all individuals who enter your EPCs/VPCs?

In Australia, Thailand, India, Myanmar and Singapore, we are currently taking the temperatures of all employees and visitors, however, this may vary depending on local government advice.

Elsewhere, we are only taking the temperatures of individuals who show signs of not feeling well or those who request having their temperature taken. Where we operate within an OEM compound, for example, we are following the guidelines and required practices set out by the respective OEM.

Are masks required at all EPCs/VPCs?

Masks are only mandatory at EPCs/VPCs in countries and states where face coverings are required by law.

For transportation services, all drivers are required to wear appropriate PPE (i.e. mask and gloves) and frequently sanitise.

Are your EPCs and VPCs currently offering storage solutions?

Yes. We can offer short- and long-term storage solutions at both our on-port and off-port processing centres, supporting quick lead times for delivery to dealers once demand picks up.

For more information regarding storage options, please contact your account manager to find a suitable solution together.

Do you offer preservation services at your EPCs and VPCs?

Yes. Our highly skilled teams offer a variety of preservation services.

For vehicles, preservation services include: ensuring vehicles are free of dirt and environmental hazards that can affect paint quality; rotating tires and monitoring tire pressure to avoid flat spots; maintaining the battery.

For equipment, preservation services include: exercising machines every 30, 60 or 90 days according to customer specifications; applying fluid film on non-painted surfaces to reduce rust and oxidation; washing and waxing to prevent fading from the sun. We also offer a 12-month service on machines in long-term storage, where we drain and replace all fluids and remove and replace filters ready to arrive at the dealer or end customer in pristine condition.

For more information about our preservation services, please contact your account manager.

Is Keen Transport in the US still running?
Keen Transport's trucks are operational and delivering units to and from ports, plants and dealerships. The regional maintenance facilities are open to keep the fleet on the road. Additionally, Keen's off-port EPCs are open and operating.

All drivers are issued with face masks and surface cleaners are available at maintenance facilities in an effort to keep their cabins clean.

Are your inland transportation services currently running in Asia?

All our inland transport services in Asia are operational and we are taking bookings and orders as normal, with the exception of cross-border transportation to and from Thailand.
What safety measures are in place at your terminals to protect staff?

Our terminals have incorporated WHO and other similar guidelines in line with the countries in which they operate. While these may vary, staff continue to share and adopt best practices on how to keep people safe and facilities clean.