Here to help with your electric vehicle supply chain
Whether an EV start-up or an established OEM, we can offer customised solutions.
We have extensive experience transporting and handling electric vehicles, including cars, vans, trucks and buses. Over the years, we've invested in specially designed infrastructure and extended our pre-delivery inspection and yard management services to support the handling of EVs.
1. Fully integrated logistics support from our experienced and dedicated team
Our team handles the shipping and logistics for some of the world's biggest and newest EV and automotive manufacturers. We can tailor our services to your needs, whether you are new to shipping and logistics or a highly experienced OEM.
2. Ocean and inland transportation
Wherever you want your vehicles to be – we can arrange it. We have a global reach, local knowledge in ports worldwide and a liner service with high-frequency schedules, providing you with a leading ocean service. We can also handle your inland transportation needs; whether your vehicles are headed for domestic or international distribution, we can provide you with the fastest, most cost-efficient way to move your products inland to the point of sale, be it from the factory or a port, by rail or by road.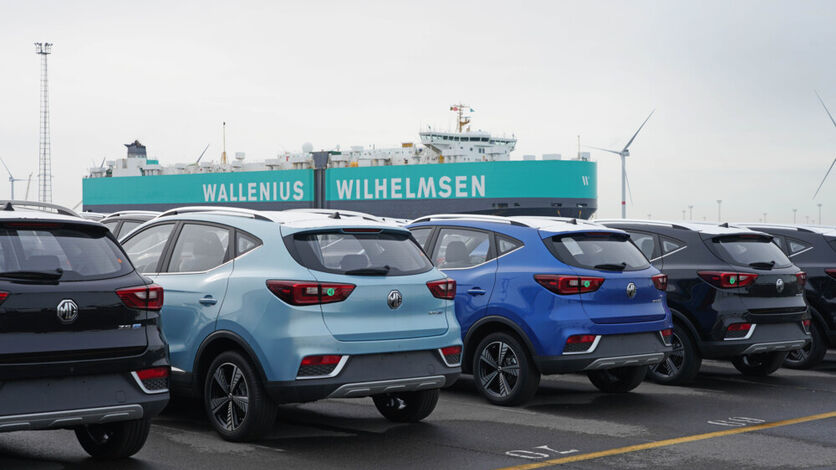 3. Vehicle processing at plants and ports
Whether at our vehicle processing centres located in key ports around the globe or at your factory site and distribution centres, our dedicated processing teams are specially certified to handle the technical requirements and components of EVs, ensuring your vehicles arrive on-time and in dealer-ready condition.We have a growing number of fast-charging stations as we know how important it is to quickly move your vehicles to their end destination.
4. Terminal services

We operate terminals at some of the largest RoRo ports in the world. Our goal is to offer facilities that provide flexibility in terms of vehicle processing, handling and storing, combined with strong inland connections via rail, road and short-sea.


5. Leading on safety
With an outstanding track record for delivering EVs with zero damage, we pride ourselves on working flexibly, efficiently and safely to provide you with peace of mind, which is why we require all vehicles loaded onto our vessels to be charged below 50%.
Managing the complete EV supply chain for MG Saic