Ocean Exchange for Innovation
Is it possible to accelerate new technologies needed for us to reach our zero emissions ambition?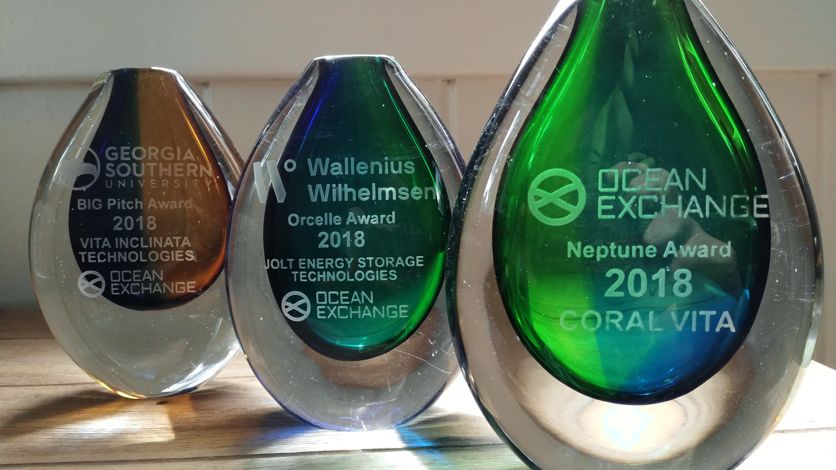 Our partnership with Ocean Exchange is one of our ways of finding and supporting innovative technologies and companies that can contribute to a more sustainable shipping industry.
To help drive innovation, we partner with Ocean Exchange, an innovation accelerator dedicated to supporting ocean technology and innovations.
Every year during the Ocean Exchange, more than 100 innovators compete for the $100,000 Orcelle Award provided by Wallenius Wilhelmsen to help finance commercially-viable innovations that could help us reach our Zero emissions ambitions.
Read more about Innovation