Wallenius Wilhemsen is awarded silver sustainability rating by EcoVadis
The recent silver medal rating from EcoVadis, the world's largest provider of business sustainability ratings, not only puts Wallenius Wilhelmsen in the top 25 per cent of the over 85,000 companies rated, but is another significant step forward on our sustainability journey.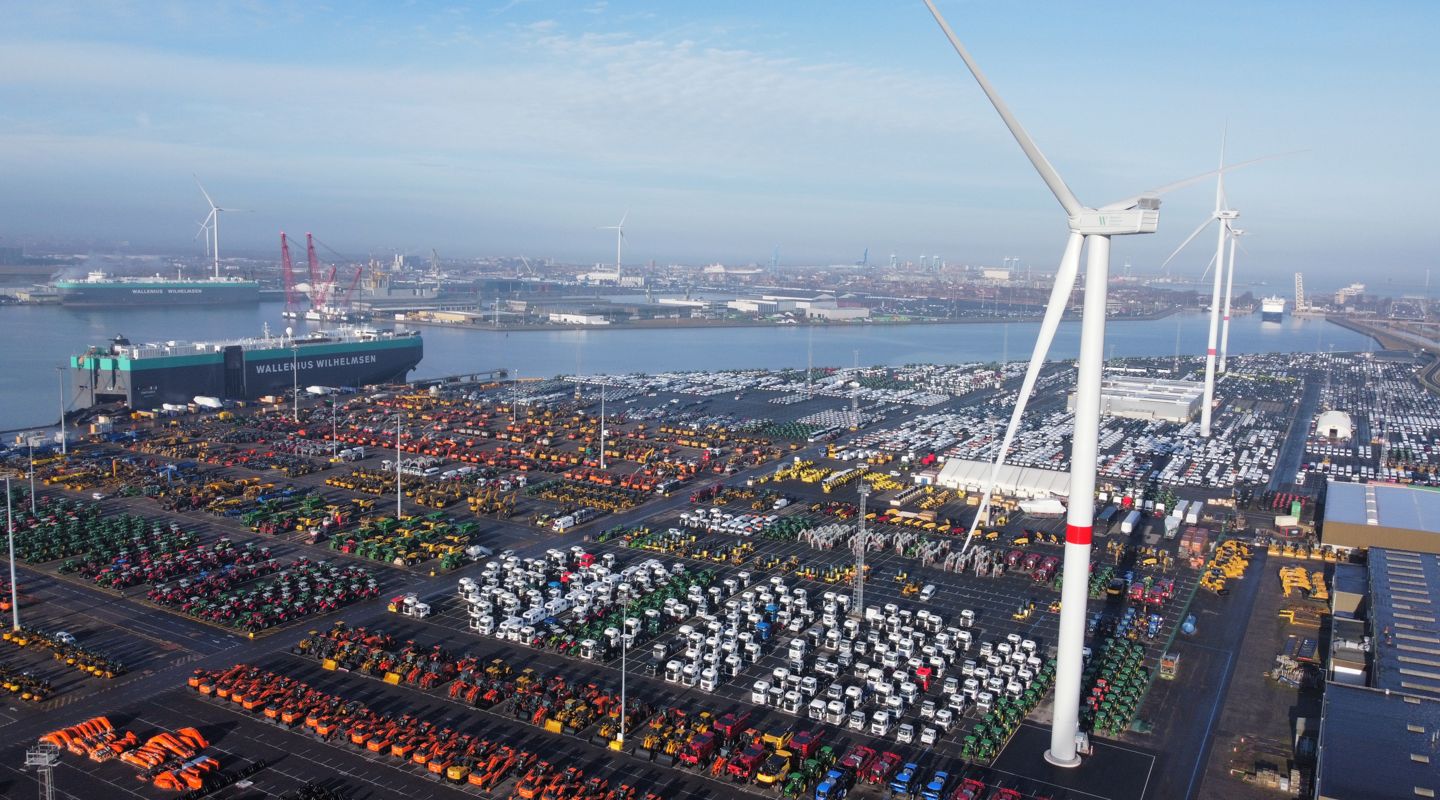 As part of our commitment to sustainability best practice, we started participating in the EcoVadis sustainability assessment in 2020, and this year we celebrate our move to silver medal status. "This is excellent external validation of our sustainability progress over the past 12 months," says Jon Spampinato, senior manager global sustainability at Wallenius Wilhelmsen.

Designed to evaluate how well a company has integrated the principles of sustainability into its business and management system, the EcoVadis assessment scores businesses between 0-100 across 21 indicators in four categories – environment; labour and human rights; ethics; sustainable procurement.

Our improved score of 56 compared to last year's score of 42 is a result of several new systems and processes we introduced in 2021, such as developing our own Sustainable Procurement Policy and Supplier Code of Conduct to identify and manage the ESG risks in our supplier base; further implementing the recommendations of the Taskforce on Climate-related Financial Disclosure (TCFD); adopting an ambitious carbon reduction target of -27.5% and developing an Emissions and Energy Management team.
In addition, we linked ESG goals to the remuneration of senior management; joined the UN Global Compact and started reporting to CDP; and adopted the Sustainability Accounting Standards Board (SASB) standards for our annual Sustainability Report.

Equally important, our human and labour rights score was positively impacted by our diversity initiative, pay assessment and new diversity KPI, while the rollout of cybersecurity gamification training to manage risk of security breaches further boosted our rating.
"Our focus is on developing the performance and profitability of our business in a sustainable manner. That our efforts are recognised by EcoVadis confirms that we're on the right track," says Anette Rønnov, chief sustainability officer at Wallenius Wilhelmsen.
With their ratings used by both customers and investors, EcoVadis' acknowledgement of our sustainability progress over the past year will support our continued efforts to deliver sustainable logistics for a world in motion.
3 facts about EcoVadis
Over 85,000 companies are part of the global network rated by EcoVadis
Participating companies are evaluated annually and provided a rating and recommendations for improvement
The scoring scale includes five sustainability performance levels: Outstanding (score 85-100); Advanced (score 65-84); Good (score 45-64); partial (score 25-44); Insufficient (score 0-24).