The world's oldest aquavit is maturing at sea
While many spirit fans assume stories about LINIE Aquavit's ocean maturation are the stuff of legend, we now have substantial evidence to prove otherwise. For the first time ever, one shipment's four-month voyage aboard WW Ocean vessel Tamesis is being captured live on camera – and you can watch as the journey unfolds…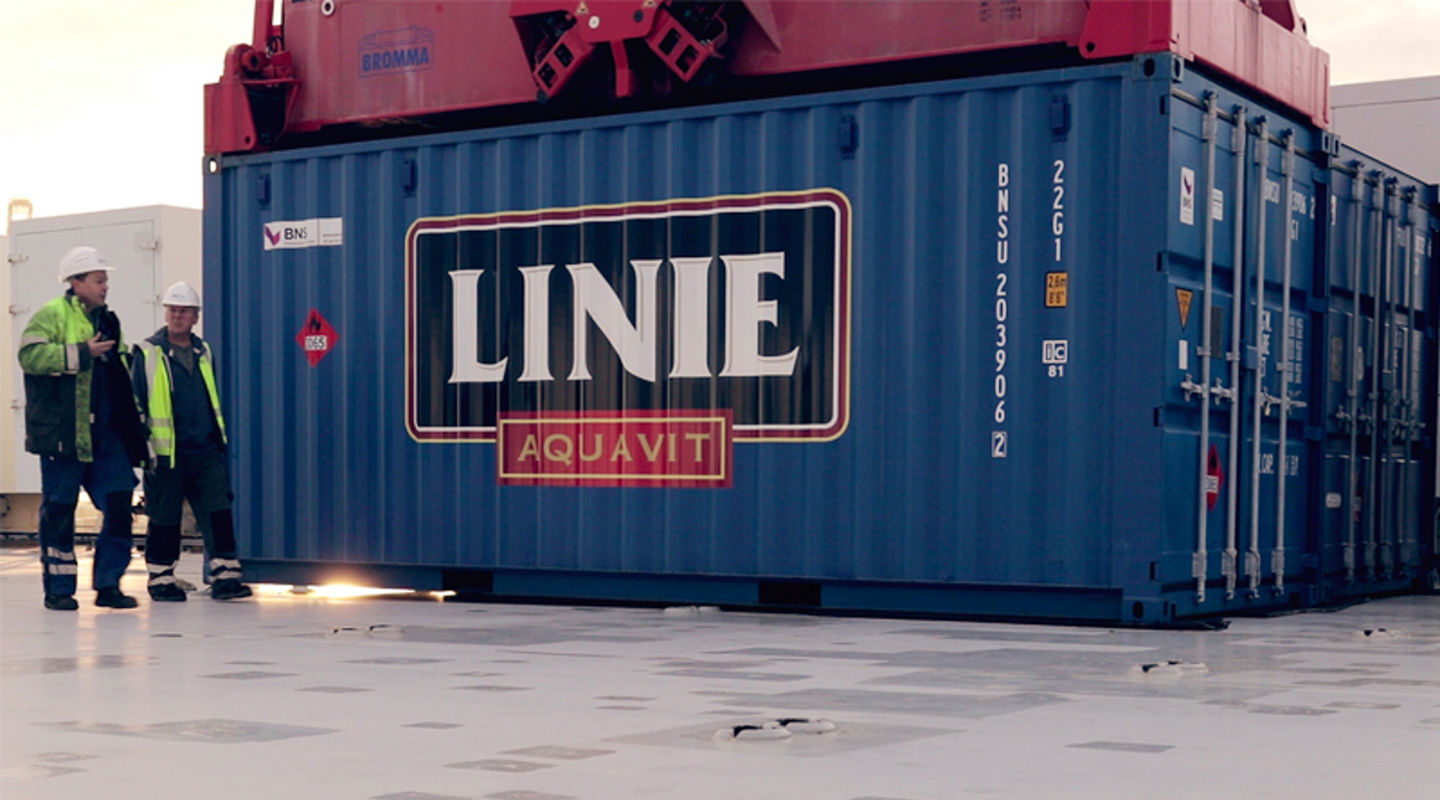 In Scandinavia and beyond, Norwegian brand LINIE Aquavit is well-known and well-loved. But while the caraway spirit's popularity grows, its famous proving process is often disputed.
For 200 years, every drop of LINIE has matured at sea in sherry oak casks aboard WW Ocean vessels. The historic and long-lasting relationship between the two brands exists for one reason: the spirit's smooth taste is developed through the changing temperatures, waves and humidity of the ocean.
It's said that this process was discovered early in LINIE's lifetime: the brand was born in 1805 when the Norwegian Lysholm family shipped potato aquavit to the East Indies. When it didn't prove popular, they decided to ship it back to Norway – and it was then that they discovered how its taste was improved by the sea voyage.
But with many unconvinced by this story, LINIE has decided to prove the naysayers wrong – by live-streaming one shipment's entire four-month, 2,800-hour journey around the world aboard WW Ocean vessel Tamesis.
As well as being able to watch the vessel's voyage, viewers can also learn about wind speed and temperatures, and even read the captain's daily log.
Having departed from Bremerhaven, Germany in November, Tamesis is now making her way to New Zealand via the Panama Canal. The ship will visit 11 countries and 22 destinations in total, including England, the US, New Zealand, Australia, Singapore, China and Japan.
Fast facts
WW Ocean and Linie Aquavit in numbers
6 containers
20 casks of LINIE
4 months' of live streaming
A 2,800-hours journey
11 countries
1 daily captain's log