The RoRo Rodeo returns to port of Baltimore
Handling a more diverse range of rolling machinery than any other US port, and home to our Mid-Atlantic Terminal, Baltimore is the ideal training location to teach longshore men and women how to operate complex machines during loading and discharge of large RoRo ships.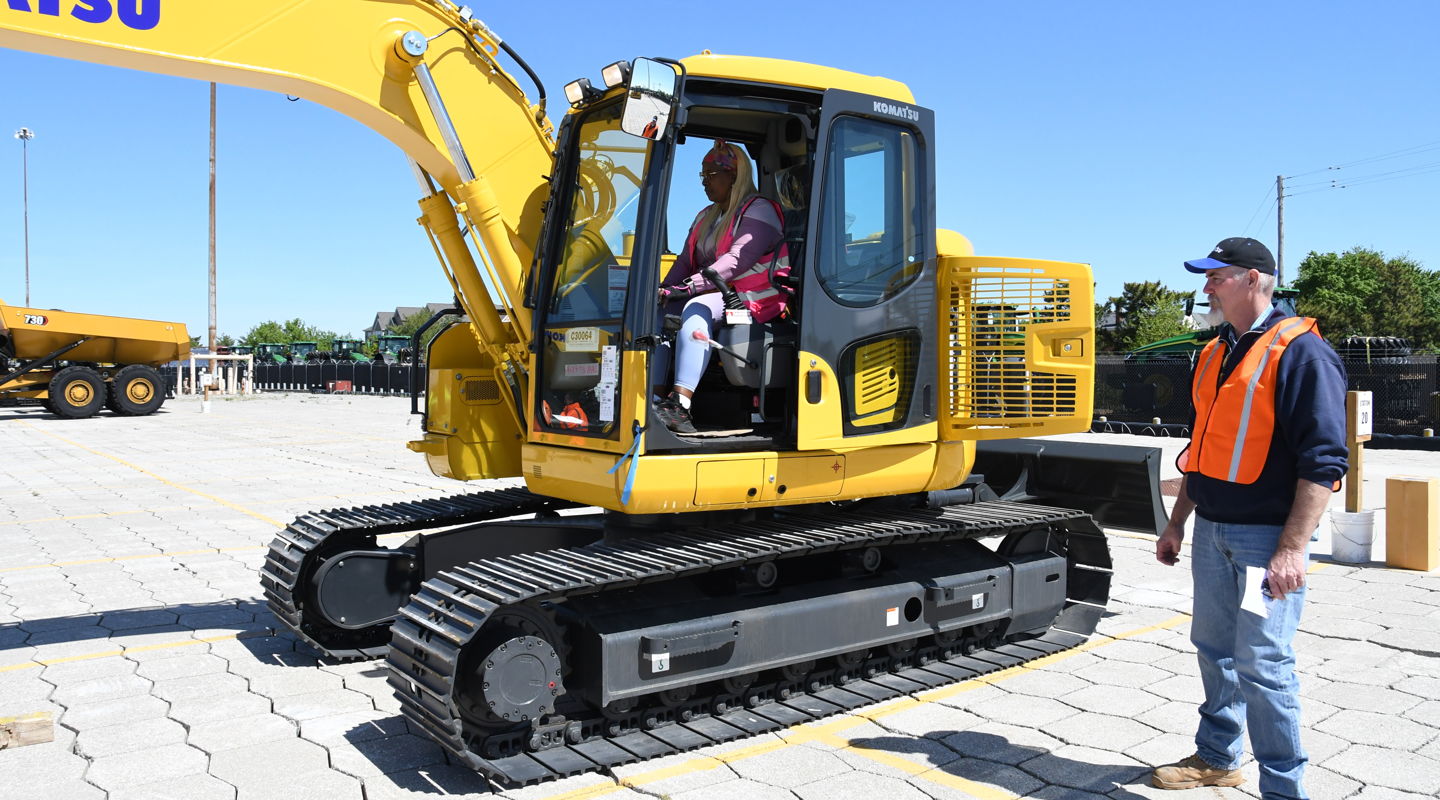 With a focus on improving operational safety and quality, the RoRo Rodeo offers hands-on training to newly hired longshore workers covering the intricacies of operational requirements and unique handling for each type of machine, such as mini excavators, large excavators, warehouse forklifts, tractors, combines, windrowers, articulated dump trucks and man lifts.

This year's RoRo Rodeo was the 24th, and was attended by almost 200 longshore men and women from the International Longshoremen's Association (ILA) who received practical training from 46 technical representatives from all the major machinery manufacturers. The training covers everything from basic starting, stopping and transport requirements, to key placement, battery switches and operational instruction.

"It was great to have the event back again," says William Doyle, executive director, Maryland Port Administration, Port of Baltimore. "We are the only port in the nation that hosts an event like this that helps train newly hired longshore workers on the intricacies of operating heavy machinery, which wouldn't happen without the support of companies like Wallenius Wilhelmsen, Baltimore's top RoRo carrier and a great partner."
Supported by eight global equipment manufacturers as well as terminal operators, stevedores and cargo surveyors, the event enables direct communication between drivers and manufacturers to ensure the safe handling of customers' machinery, explains cargo quality manager for North Atlantic, West Coast and Mexico, Captain Jonathan Streett, who started as co-chairman of the RoRo Rodeo in 2000.

"As a customer, the RoRo Rodeo is an extremely valuable tool," says Mike Malkinski, supervisor of port operations, CNH. "It enables us, the manufacturer, to participate in providing basic operator information to the men and women that keep our products moving. We can be assured that the latest changes and complex controls are effectively communicated and demonstrated. We feel that adding this practical training aspect gives our longshore men and women the knowledge needed to ensure everyone's safety and keep our machinery damage free."