RoRo Academy Japan: Freight forwarders get breakbulk masterclass
Customers in Japan aren't always aware of the many benefits of RoRo shipping when it comes to transporting breakbulk. A recent event in Kobe aimed to debunk some common misconceptions and demonstrate RoRo's capabilities.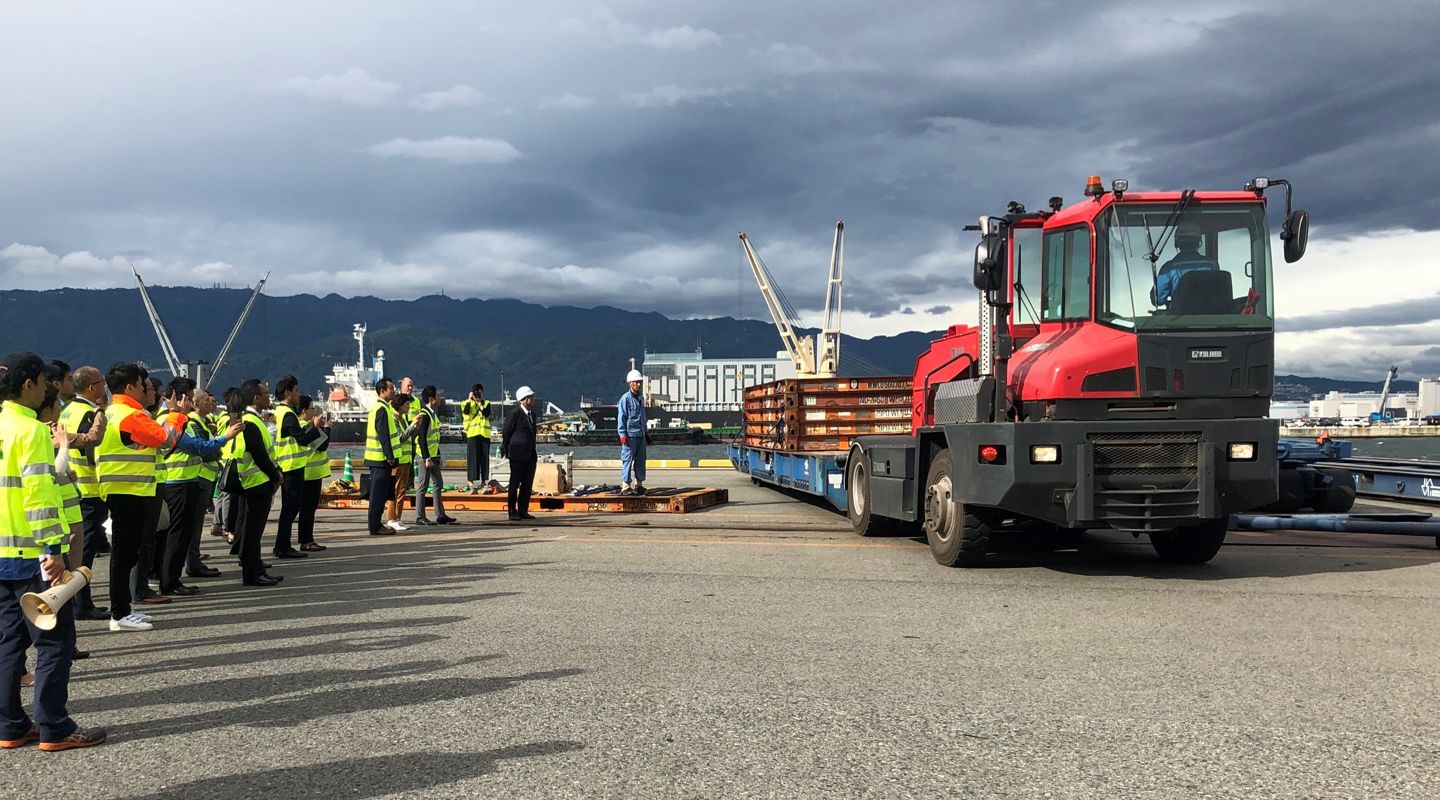 Learning more about RoRo transportation and the chance to witness roll trailer handling and lashing in action were among the attractions for freight forwarders attending the inaugural RoRo Academy Japan in October.

More than 20 people attended the academy in Kobe, the first of its kind in the country. In Japan, the capabilities of RoRo transportation for breakbulk are less well-known compared to Lift-on/Lift-off (LoLo) and container services.

"We wanted to invite freight forwarders to the academy to enhance their understanding on how RoRo is a viable option for breakbulk," explains Yoshimasa Kubo, sales representative, WW Ocean in Nagoya, Japan. "The customer may think the first option is container ships, or that bigger and heavier cargoes should always go on LoLo. Our mission is to ensure that RoRo comes to mind first."
During the academy's visit to the port at Kobe, the participants got the chance to find out more about WW Ocean's breakbulk handling capabilities. "They were particularly impressed by the showcase of roll trailer handling and lashing – a demonstration really does say more than a thousand words," says Kubo.
Among the feedback received, one participant said: "This academy provided another logistics solution I can propose to customers shipping heavy cargo. I thought the roll trailer was the only equipment used, but WW Ocean has lots of different equipment for proper cargo handling."

Positive feedback from the freight forwarders has encouraged the team to consider hosting more RoRo academies in Japan in the future.