Handle with care: Baltimore RoRo Rodeo trains 200 stevedores in the art of cargo handling
Did you know that WW Ocean and the Port of Baltimore pioneered the RoRo Rodeo more than 20 years ago? The latest event, which took place in May, trained more than 200 stevedores in the art of handling high-value rolling machines in the safest and most efficient way possible.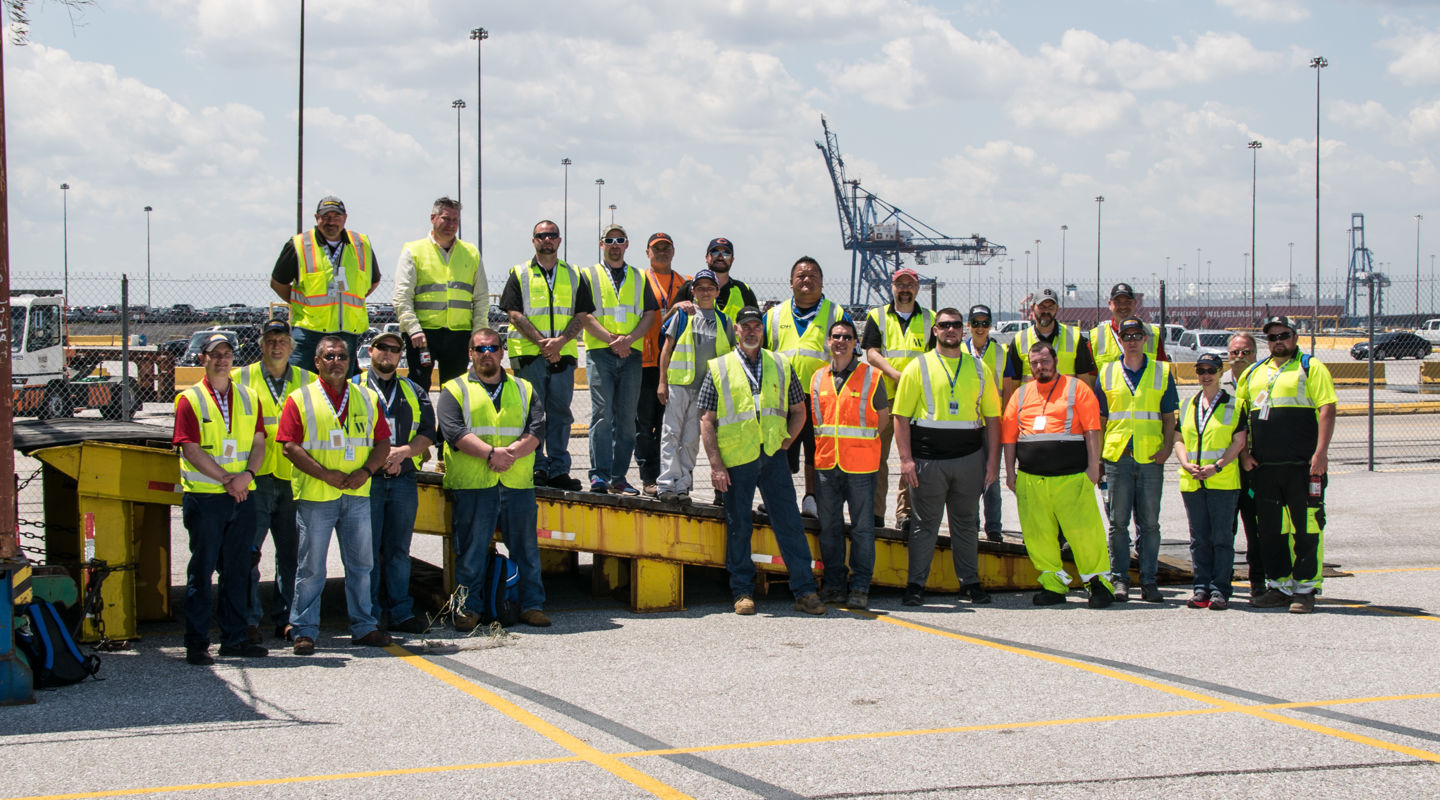 Longshoremen and women were given the chance to brush up on their rolling equipment handling skills with the help of WW Ocean customers at the Port of Baltimore's latest RoRo Rodeo.

This year's event, which took place in May, was attended by 50 technical representatives from 12 OEMs, including Caterpillar, John Deere, Komatsu, Toyota, Mercedes and Subaru.
They taught 217 longshoreman and women how to drive, handle and load 59 different machines – everything from construction equipment to tractors and other agricultural equipment – efficiently and with minimal risk to cargo.
There were 25 stations in total and recruits were trained in everything from cargo lashing to the best way to load and unload combine harvesters. They were also taught how to retract, extend and lift aerial work platforms.
"The machinery that the stevedores and terminal workers load is very high value, so it's essential that they're shown the best means of handling it by the manufacturers themselves," explained Captain Jon Streett of WW Ocean in Baltimore, who has been co-chairing the Baltimore event since 2000.
"When I took over, we only featured three tractors – so it's a little bigger now! We try to involve everyone at the port, from the tug pilots to the surveyors and processers. Everyone benefits from a well-trained workforce. At the end of the day, quality is good business for everyone.
"We've not had a situation in Baltimore that's impacted on a manufacturer for a long time. There are millions of dollars of equipment on show at the RoRo Rodeo, so strong relationships with our customers are very important when it comes to organising the event. There's a lot of goodwill."
WW Ocean pioneered the RoRo Rodeo concept in 1997. As well as the annual Baltimore event, there are also sister events at the ports of Galveston and Panama.