Digital dashboards are a-go: Mapping the digitalisation of the Wallenius Wilhelmsen fleet
As Wallenius Wilhelmsen's fleet becomes increasingly connected, digital dashboards are being used to collect and analyse data that will improve energy efficiency, reduce emissions and help protect the environment. It's all part of a digital transformation programme called the One Operation Project…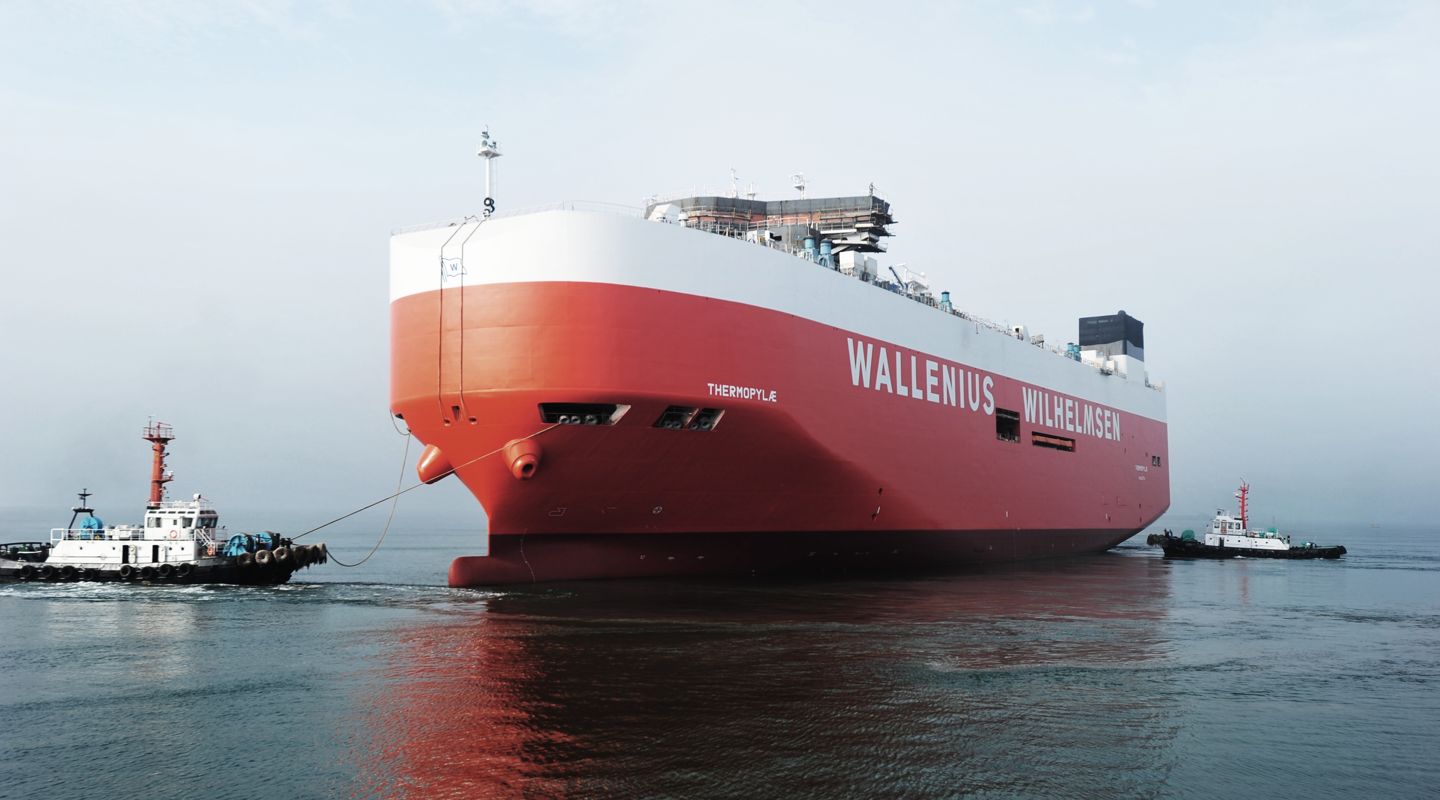 Imagine a world in which the flow of real-time information allows the efficiency of a ship's engines to be continuously improved mid-voyage – saving fuel and reducing emissions in the process.
This ambition is now a step closer thanks to the fact that Wallenius Wilhelmsen has connected four vessels – Thermopylae, Thalatta, Toscana and Morning Lily – to an onshore, cloud computing-based digital dashboard that continuously monitors and displays engine performance and efficiency.
Gathering all this data onto one common data platform is known as the One Operation Project – part of the ongoing digitalisation of Wallenius Wilhelmsen.
Impressive energy efficiency gains
"Energy efficiency is the priority area for the new digital dashboard," explains Håvard Abusdal, vessel performance manager, Marine Operations Management, Wallenius Wilhelmsen. "We're collecting and storing high frequency data from different systems onboard. That data is shared on one common platform – and the plan is to roll this solution out to all WW Ocean vessels by the end of 2019."
The trial vessels were chosen because they represent different vessel types with different systems from a number of vendors and hence offer high learning value. This also puts Wallenius Wilhelmsen in a unique position to roll the solution out on all vessels.
Håvard explains that the digital dashboard helps ensure the equipment on board a ship is viewed holistically, rather than in isolated silos. "These ship systems are often made by different vendors," he points out. "By storing data from all equipment on one common data platform, silos are broken, enabling analysis to help pinpoint inefficiencies and provide guidance on how to improve."
The new digital dashboard system will also improve on existing ways of measuring energy efficiency and other key performance indicators. This information might otherwise be captured by crew reading instrument values, inserting the values manually, and reporting them via a daily email – a long-winded process. "The ultimate vision is to have a digital support centre optimising and automating vessel and voyage management," says Håvard. "We'll enable optimisation of operations and voyages, and in turn deliver enhanced cargo-handling and an improved customer experience."
Optimising vessel performance
Because improving energy efficiency is such a big priority for the One Operation Project, areas where the highest impact on fuel efficiency could be made were included on the initial dashboard. These cover hull and propeller and machinery performance, and trim and leg optimisation. The streamed data from the vessels are contextualised, consolidated and analysed to produce the dashboard output.
This information should lead to improved energy efficiency and, in time, the ability to carry out enhanced servicing and maintenance of assets. Eventually, the dashboard will be used to optimise leg, trim and engine performance for each journey, providing real time advice to the crew and key performance indicators for executives.
The increasing use and analysis of large volumes of data is set to play an important role in the fourth industrial revolution. With the development of the digital dashboard, Wallenius Wilhelmsen is proving that shipping is no exception to the wave of change sweeping industry.
Fast facts
Introducing the One Operation Project
A digital dashboard that continuously monitors and displays vessel performance
Currently being trialled on four vessels
Will be rolled out across all vessels by December 2019.