Ambitious Zeebrugge crane investment benefits breakbulk customers
The investment in a new crane at our terminal in Zeebrugge means breakbulk customers will soon no longer need to rely on the availability of hired cranes – speeding up time to market for manufacturers and project forwarders.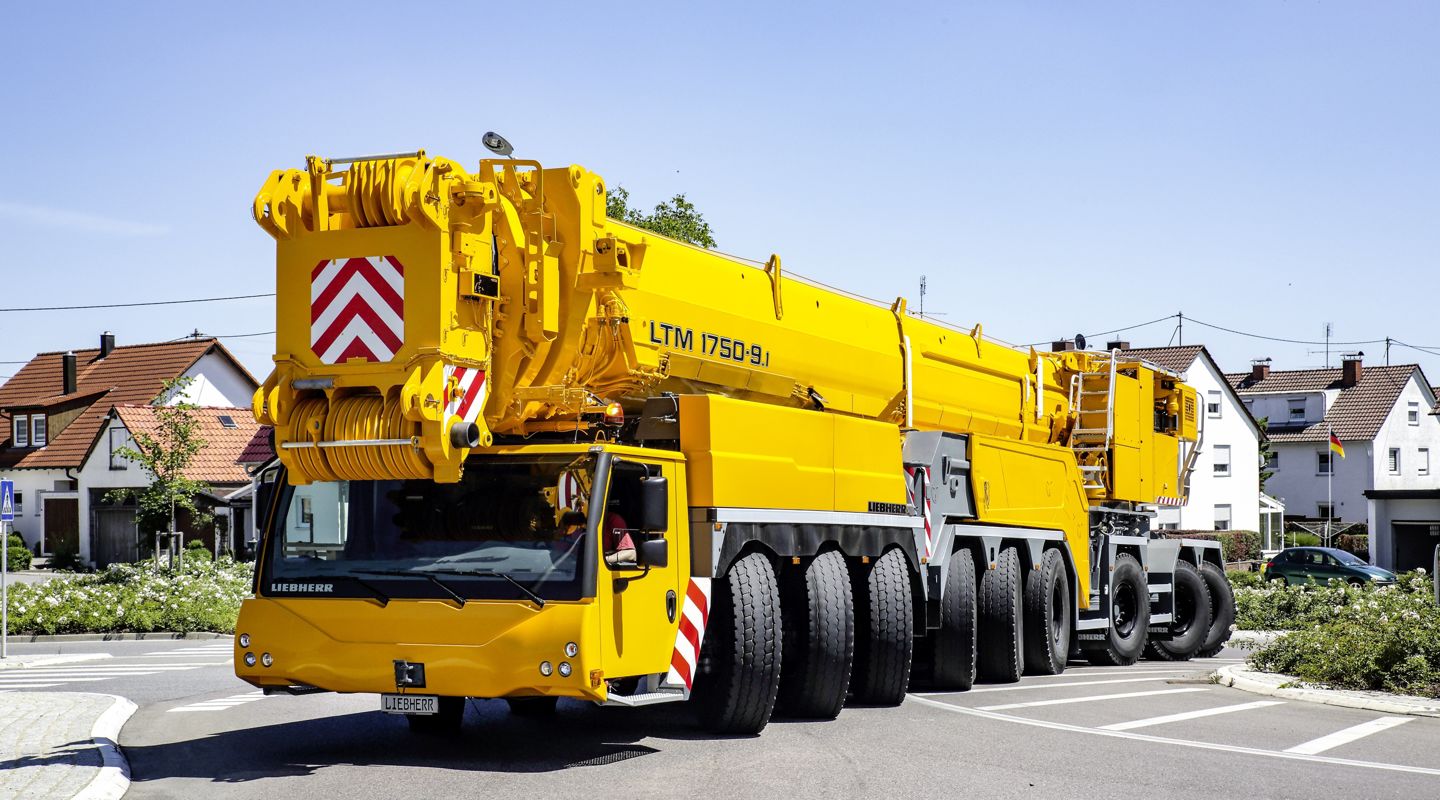 A new crane will be introduced early next year at our terminal in Zeebrugge, increasing operational efficiencies and providing even more flexible services for breakbulk customers.

The 750-tonne Liebherr LTM 1750-9.1 crane is the highest specification mobile crane on the market today and the first of its kind being delivered in Belgium in 2020. It means we will be able to cater for a diverse range of project breakbulk cargoes, at the same time as speeding up the process of lifting breakbulk from barge and truck onto our specialised fleet of equipment.

Belgium and the port of Zeebrugge are increasingly becoming a preferred transit hub for breakbulk products. Delivery and on-carriage of products by barge is growing in popularity as an environmentally friendly transport option. Meanwhile our global network of RoRo services and high frequency of sailings to and from Zeebrugge provides a safe, fast and reliable means of ocean transport for products such as transformers, generators, turbines and other wind components, machine tools and boats and yachts.
The new Liebherr crane is capable of lifting 150 tonne pieces of products into and from barges. The maximum weight the crane can lift from a truck trailer onto a roll trailer or multi-purpose bogie is even higher, at 270 tonnes.

"This investment further extends the capabilities of both WW Solutions and WW Ocean at Zeebrugge," says Vedran Muratbegovic, senior manager for global breakbulk business development, WW Ocean. "We are no longer dependent on crane hire availability, avoiding potential supply chain disruption, providing greater flexibility and speeding up time to market for our breakbulk customers."