'Zero tolerance for damage': Meet the team keeping quality standards high
The quality team at Wallenius Wilhelmsen has an important mission: to ensure customers' products arrive at their end destinations in perfect condition. And in the unlikely event of an issue, they can be counted on to step in. But what does the quality role actually involve?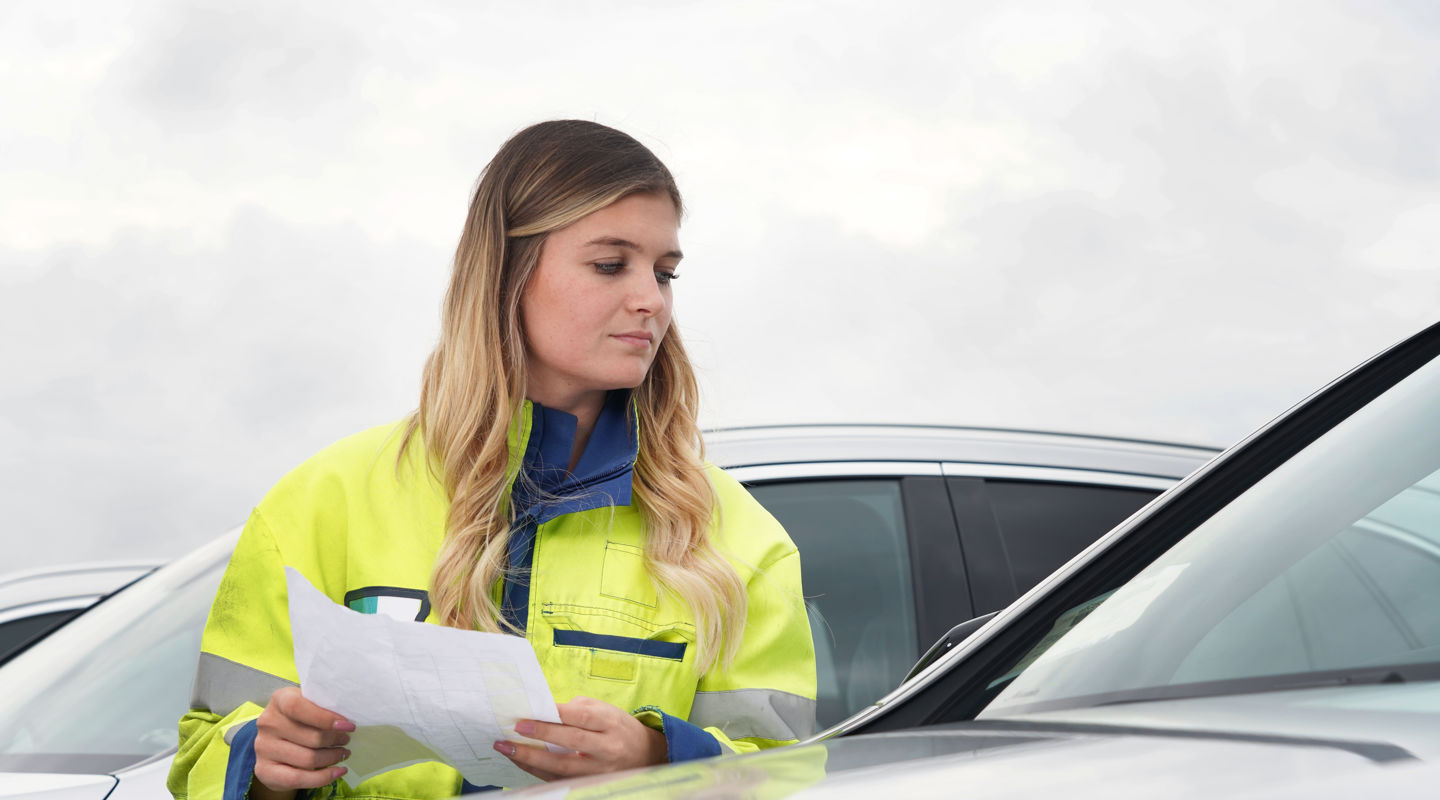 Zero damage to shipments may sound like a tall order – but that's what Wallenius Wilhelmsen's 92-strong team of global quality specialists strive for on a daily basis. Located at ports and offices around the world – including Tokyo, Southampton, Zeebrugge and Savannah – the quality team helps ensure high shipment standards for customers are maintained, whether goods are being transported by land or sea.

"Customers expect us to fulfil the highest standards when it comes to their products," explains Dave Hayden, health, safety, quality and environment manager at WW Solutions in Southampton. "Naturally, they want their product to arrive in the best possible condition at the final destination. And that's exactly what our quality managers are here for."
How trouble-shooters take aim at quality problems
Hayden, who began his career as a soldier with the UK's Royal Hampshire Regiment, says there are some similarities between the complexity of military operations and logistics – namely the need to trouble-shoot when things don't go to plan. In fact, quality specialists are sometimes sent into locations to solve problems for customers in the unlikely event of damage occurring.

"We definitely put the miles in!" says Sean Lilly, cargo quality manager, Americas, who's based at the port of Savannah in Georgia. "I'm on the road all the time, travelling across the US to resolve quality issues. And that's part of the job I really enjoy."

It's the same for rugby-loving cargo quality specialist Ken Nishikubo, who plays on Wallenius Wilhelmsen's baseball team in Tokyo, and frequently flits between Tokyo and Kobe, Nagoya, Yokohama and Hiroshima. "I'm always travelling to solve problems for customers."

Wallenius Wilhelmsen quality specialists work to a range of well-known standards, including ISO 14001 and ISO 9001 environmental and quality management systems, as well as specific customer requirements. They also refer to the so-called 'quality bible' on a daily basis – a comprehensive guide to best practice cargo-handling that's also known as the Wallenius Wilhelmsen Orange Book.

The Orange Book explains the correct procedures for using roll trailers and other types of cargo-handling equipment. "When lashing cargo, you need to know the exact lengths of chain to use, and the Orange Book will tell you," explains Lilly. "Get it wrong, and damage to the product can occur or cargo might move around during the voyage."

The overarching aim is zero damage to shipments. But if a customer does complain about a scratch to a vehicle or damage to the tracks of construction equipment, a corrective action plan ensures it won't happen again.
How the quality team maintains standards around the clock
The global nature of Wallenius Wilhelmsen's operations means quality teams across the world are on hand 24 hours a day. "I get to the office at 8am and sometimes have 100 emails about everything from potential stink bug threats to damage reports," explains Nishikubo.

"It's important to prioritise," says Sophie Moerman, cargo quality specialist for WW Solutions at Zeebrugge. "In the morning, I check my emails for anything urgent. If there's any cargo on the terminal that I can examine, I inspect it. It's also important to generate reports that show how we're working on improvements that need to be made."
What does it take to be a cargo quality specialist?
The best cargo quality specialists have a keen eye for detail, an analytical mindset and a rigorous approach to their work, says Miriam Van Overmeire, cargo quality manager, Europe and South Africa, WW Ocean.

They also need to flex according to customer need: one car manufacturer might want the key to the car to be left on the driver's seat while another will want it left in the driver's door. A third manufacturer might ask for a 30cm or 40cm bumper-to-bumper distance between vehicles. "These small details make all the difference and are all part of maintaining quality standards," Van Overmeire explains.
How to unwind: Quality time away from the day job
With such demanding roles, time off is important for the global quality team. In his spare time, Sean Lilly enjoys taking powerboat trips to Charleston for drinks and dinner, while Van Overmeire unwinds by walking her dogs and taking her stepdaughter to ballroom dancing competitions.

Over in Southampton, Dave Hayden is a freelance photographer who shoots gigs in his spare time – and back in Belgium, Sophie Moerman enjoys wakeboarding with friends. But she's tells us that when the weekend's over, she's happy to go back to work.

"I'm 24, and this is my first job, but I can imagine working here for the rest of my career. Working in quality provides a constant challenge, and Wallenius Wilhelmsen is like a family: you're more than just a number. What we do really makes a difference to the customer – and that's very satisfying."