What does it take to transform Jaguar Land Rover vehicles to compete off-road?
With two high-profile off-road competitions on the horizon, Jaguar Land Rover needed logistics support to upfit 90 of its Defender SUV vehicles with a series of unique accessories.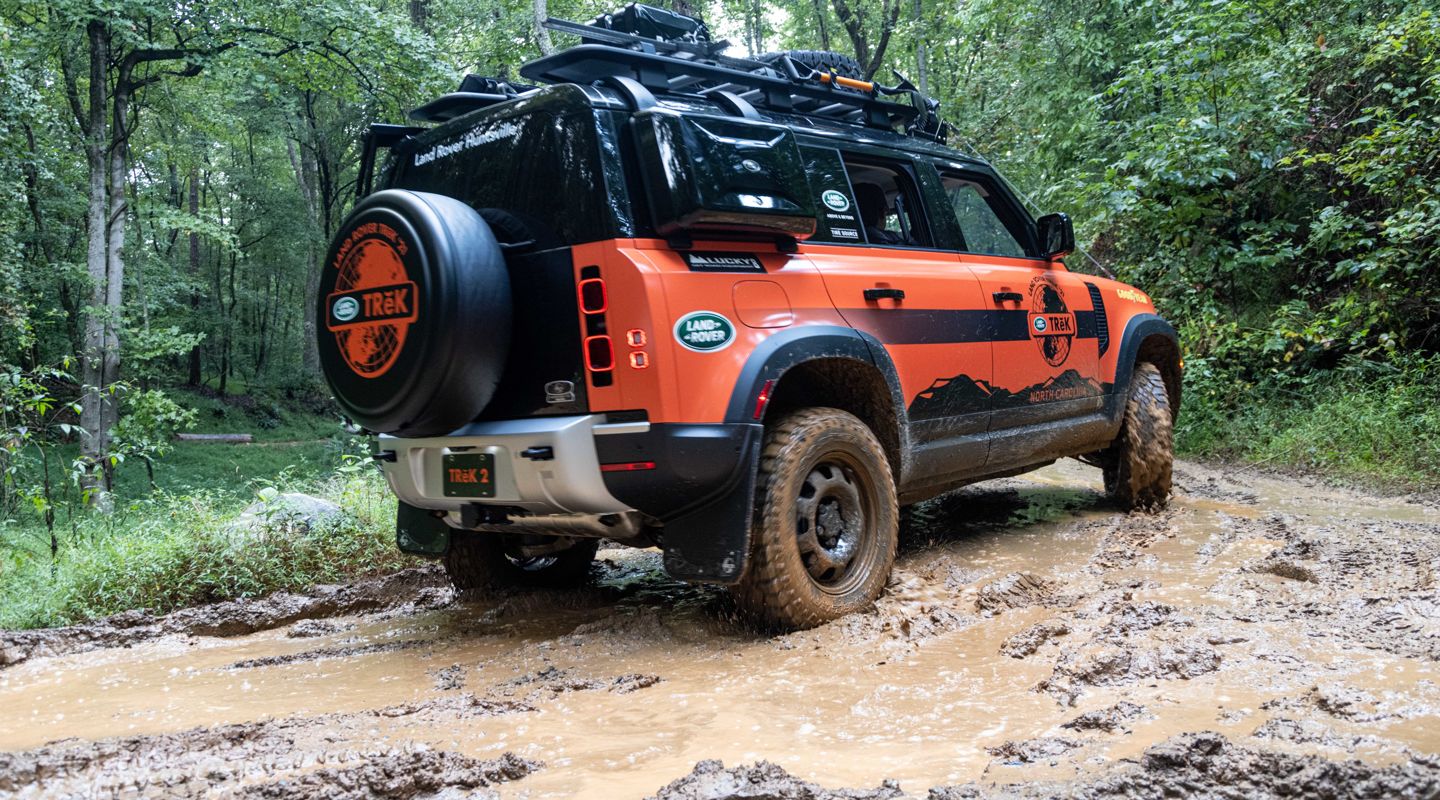 Off-road adventures are what the Land Rover Defender was made for. To really put the SUV through its paces, however, Jaguar Land Rover hosted two customer and dealer competitions – Land Rover Trek and Defender Trophy – designed to test the driving, navigation skills and teamwork of those behind the wheel.

Both events saw participants competing in identically customised 2022 Land Rover Defenders, with each vehicle upfitted with more than 20 accessories. With so many components to contend with, Jaguar Land Rover required the help of a logistics partner with the expertise to coordinate and oversee such intricate and complex vehicle processing in a tight time frame.

"One of the biggest challenges when it comes to getting vehicles ready for the Trek and Trophy Edition events is the unknown," says Jim Harrington, port operations and vehicle logistics manager at Jaguar Land Rover North America. "In a time of supply chain disruptions, there's always a chance that accessories will be delayed, meaning extra time pressure to get everything installed to the right specification."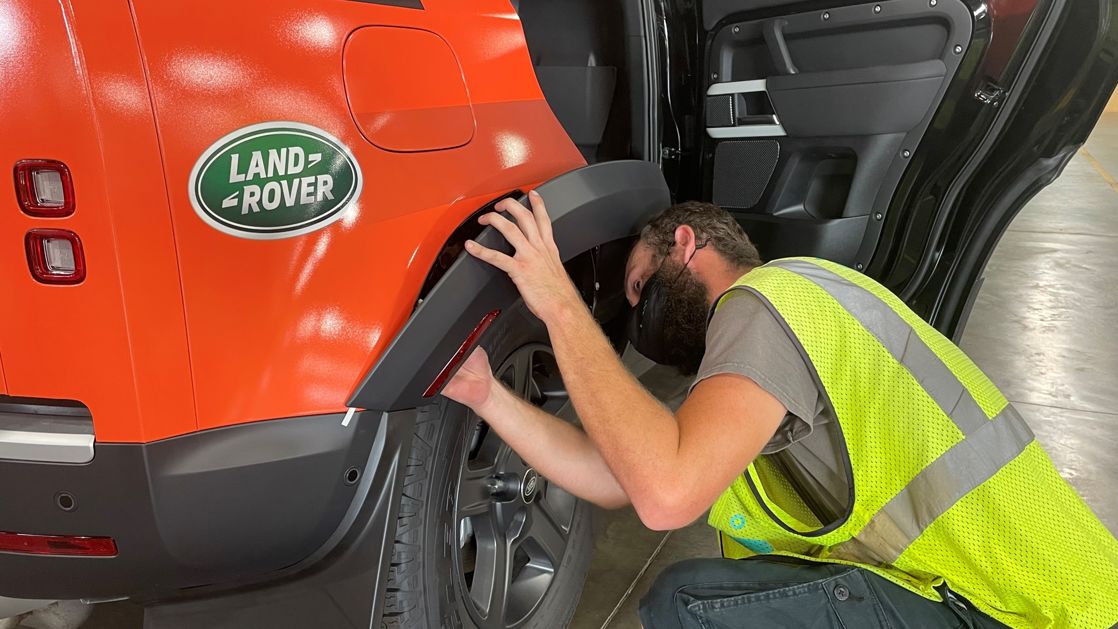 WW Solutions' vehicle processing centre (VPC) at the port of Brunswick was chosen to process the event vehicles, not only due to the site's proximity to Biltmore Estate in Asheville, North Carolina where the competitions were due to take place, but also because Jaguar Land Rover vehicles are already regularly processed at Brunswick

"Given the team's familiarity with our day-to-day processing requirements, we knew that WW Solutions had all the resources to satisfy our needs, and to do so within deadline," says Harrington
A lesson in careful coordination
Given the sheer number of accessories involved and the fact that not all the component parts would arrive at the same time, the operation required meticulous planning to guarantee success.

"Our team coordinated and collaborated daily with the on-site Jaguar Land Rover port manager to ensure parts were arriving on time, accessories were installed to specification and the vehicles were completed to schedule for the events in North Carolina," says Matt Henderson, general manager at WW Solutions Brunswick.

On arrival, the VPC team at Brunswick carried out surveys on all 90 vehicles before setting about installing the more than 20 accessories destined for each SUV. These included roof racks, raised air intakes, winches, integrated air compressors, roof-mounted lights, mud flaps, wheel arch protection and side and rear mounted ladders, to name a few.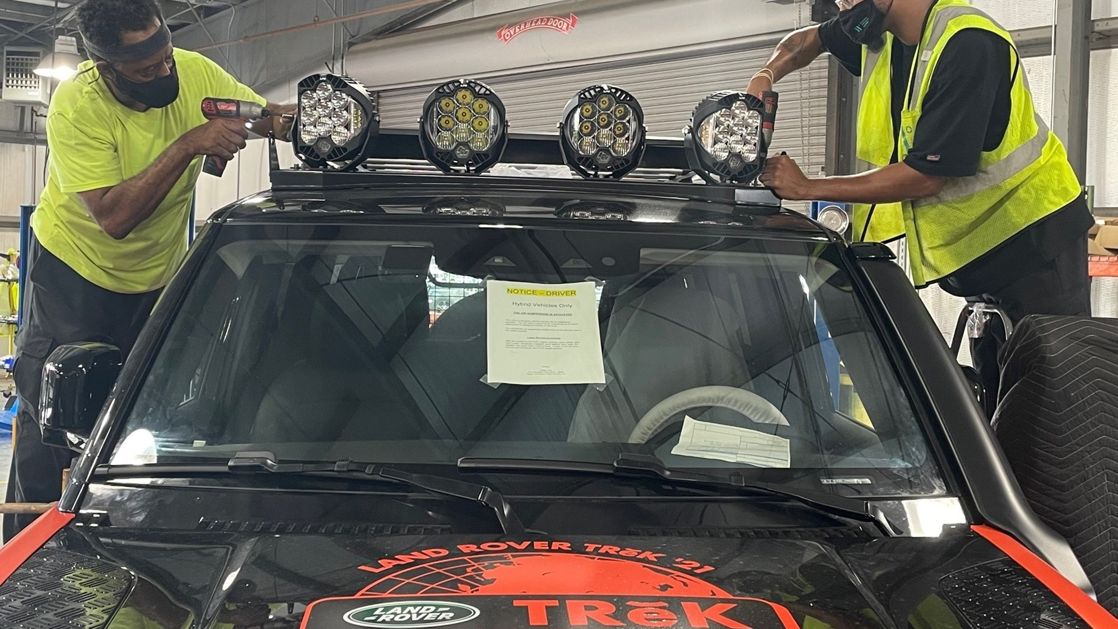 Some of these accessories had to be installed before each vehicle was wrapped in vinyl displaying the event logo, and some afterwards, explains Henderson. "Installing accessories after the body wrap meant our team had to take extreme care to ensure the wrap was not damaged while performing installations."
Processing experience helps meet customer expectations
Ultimately the team's knowledge and experience with the Land Rover Defender helped ensure the process went smoothly. "The team did a phenomenal job to complete the tasks before them timely and accurately, which wouldn't have been possible without the dedicated team of installers and technicians we have at the Brunswick VPC," confirms Henderson.

Certainly, upfitting work for the Trek and Trophy events complements the processing services the Brunswick VPC team already undertakes on regular Jaguar Land Rover vehicles. This includes inspecting vehicles for damage and conducting repairs, painting vehicles to OEM specifications, and a pre-delivery inspection process that involves adding floor mats, cargo mats, cargo nets and wheel locks, as well as numerous accessories such as fixed and deployable side steps, tow hitches, roof rails, roof racks, mud flaps and exterior protection packs. Two ASE-certified mechanics are also on-site to fix any mechanical issues that may arise.

"The WW Solutions team in Brunswick was a pleasure to work with," says Harrington. "They understood our concerns, our timeline and worked according to a well-developed plan that brought this project to a successful conclusion, on time and on budget."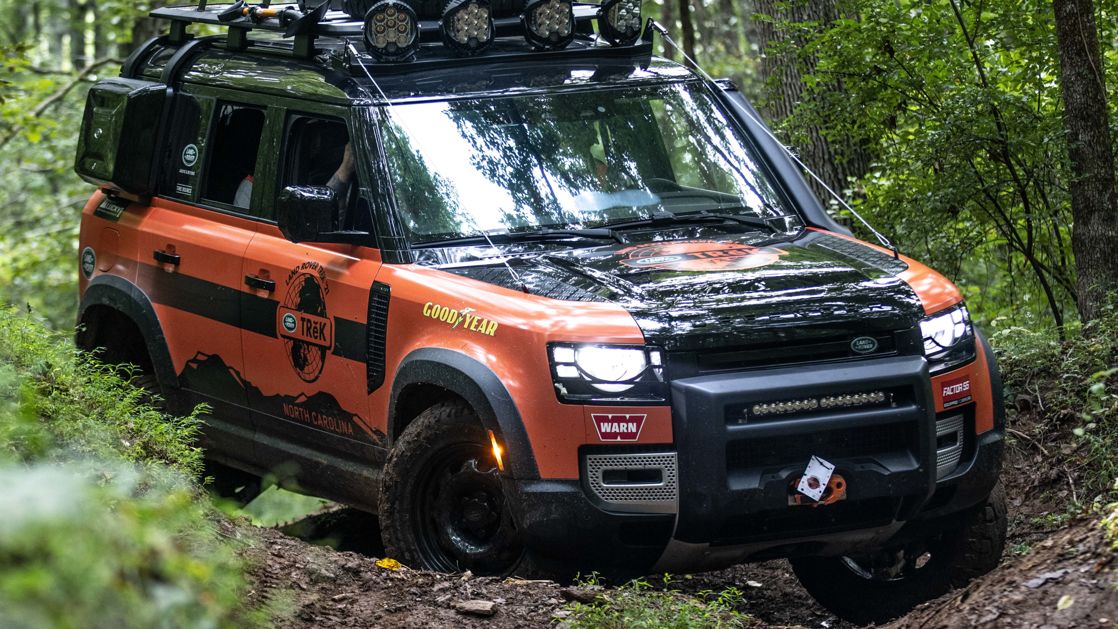 Jaguar Land Rover Trek and Defender Trophy
Trek: This multi-day event saw 210 Land Rover retailer employees from across the US and Canada compete in 70 three-person teams, with off-road and navigation challenges covering a wide range of terrain, including mud and ruts, water crossings and rock crawls.

Trophy: More than 80 two-person teams of Defender Trophy Edition owners put their skills to the test in this first of its kind experience, with a series of off-road challenges designed to test teamwork and physical skills.