Volvo Gold Rush excavator raises nearly $300,000 for charity
After hitting the road on a 25,000-mile tour of North America, Volvo Construction Equipment's unique excavator causes a stir as it goes under the hammer.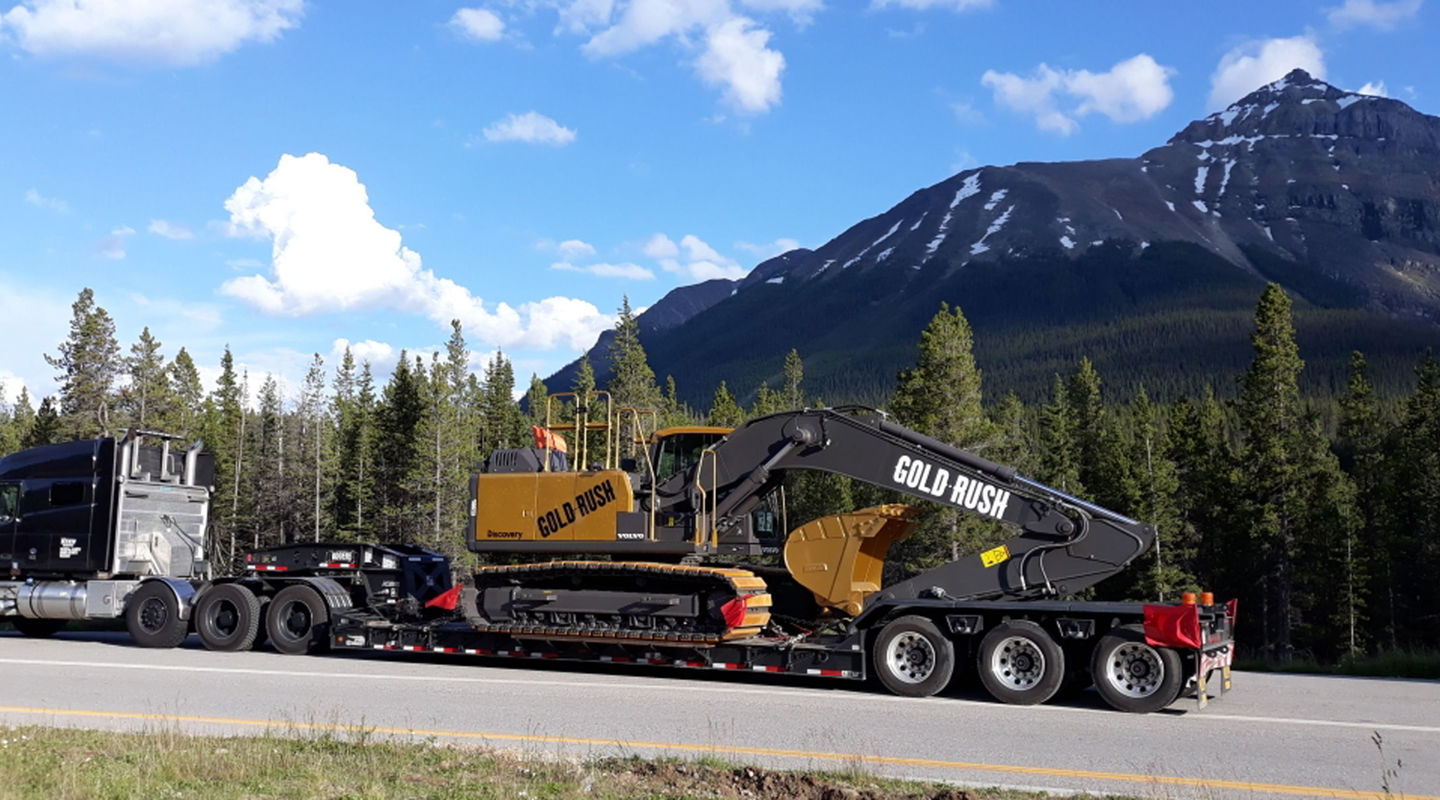 There's no excavator quite like the Volvo Gold Rush. Coated in 2.5 gallons of gold paint that took four specialists 140 hours to apply, the shimmering digger is one of the most exclusive – and eye-catching – machines ever produced by Volvo Construction Equipment.

It was designed to mark the tenth season of Discovery Channel's Gold Rush, a series that features over 40 pieces of Volvo equipment.

"To tie in our latest launch with the anniversary, we decided to give one of our excavators a makeover and tour it around our dealer network with the help of Keen Transport before auctioning it off for charity," explains Ian Harvey, product marketing director at Volvo Construction Equipment, who is no stranger to creating memorable campaigns. Back in 2016-2017 he masterminded the Golden Hauler project to celebrate the 50th anniversary of Volvo's articulated hauler.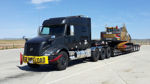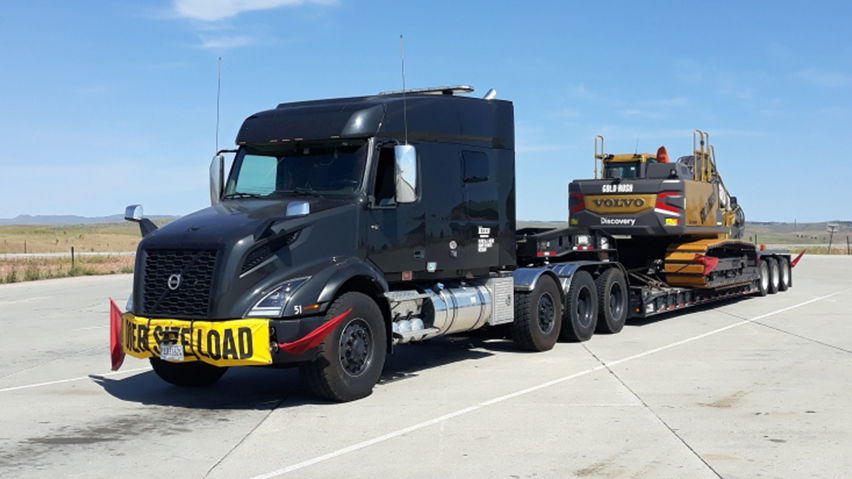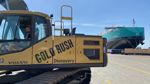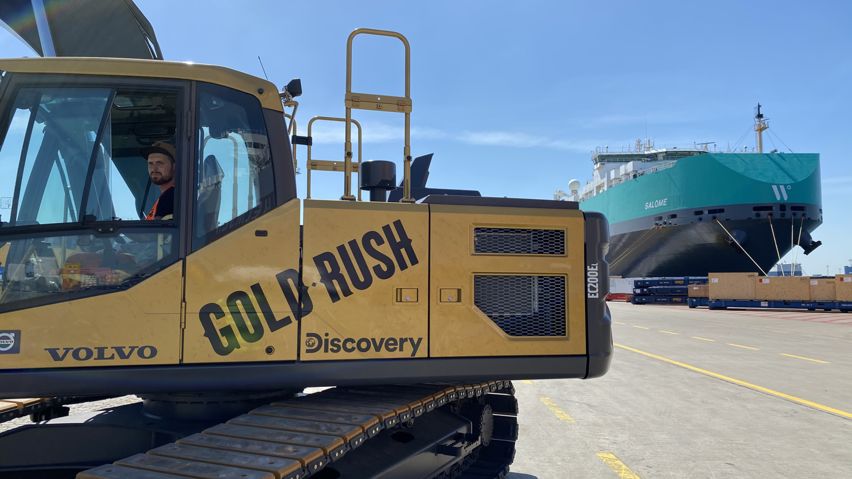 Ahead of the auction, the Gold Rush excavator embarked on a tour of the US and Canada spanning nearly 25,000 miles and 26 stops, with Keen Transport overseeing the 10-month project.
Keen delivered the machine safely to various dealers before making a final pitstop at CONEXPO in Las Vegas in March. A sleek black metallic Volvo VNX 780 truck and trailer was used for the occasion driven by dedicated Keen driver Eric Dalton, who transported, loaded and unloaded the excavator. Dalton also set up Volvo's display at each location and answered questions from visitors who came to admire the machine in all its glory.
"Having one dedicated driver for the whole period was really helpful," says Harvey. "We have a long-standing relationship with Keen and it was great to know that we could rely on them to deliver this vehicle safely and make our programme of tour stops work."
"It really is a one-of-a-kind machine," Harvey continues. As well as the aforementioned $7,000 lick of gold paint, the 20-tonne size class excavator also boasts custom gold track pads and a premium heat-controlled seat embroidered with the signatures of Gold Rush stars.

The excavator was auctioned off by Ritchie Bros in Florida in February. Gold Rush's Tony and Kevin Beets were on hand to meet and greet potential buyers, with the excavator finally selling for $290,000. This money was recently donated to two non-profit organisations – Building Homes for Heroes and Habitat for Humanity – via a virtual check handover.

The winning bid was made by Mathieu De Baere, a forestry contractor in Belgium – who is also an avid Gold Rush fan. For the final leg of its journey, the excavator was safely shipped from the US to our terminal in Zeebrugge onboard WW Ocean's RoRo vessel Salome.
Supporting Volvo Construction Equipment in North America
Volvo's Regional Completion Centre (RCC) for North America was opened by Keen Transport in 2015 at our facility in Pooler, Georgia. At Pooler, Keen provides final assembly of Volvo excavators, installing the boom, arm and decals, as well as painting and testing.
The RCC also offers storage and modification of Volvo's articulated dump trucks, Terex line of rigid dump trucks and the SDLG line of wheel loaders.
In 2016, on the Volvo Golden Hauler Tour, Keen provided transportation of a custom-painted articulated dump truck to dealers in the US and Canada, finishing the tour at CONEXPO in Las Vegas in March 2017.