Value-added services for breakbulk at our Baltimore terminal
A combination of services and lifting power make our Baltimore terminal highly suitable for handling all types of breakbulk .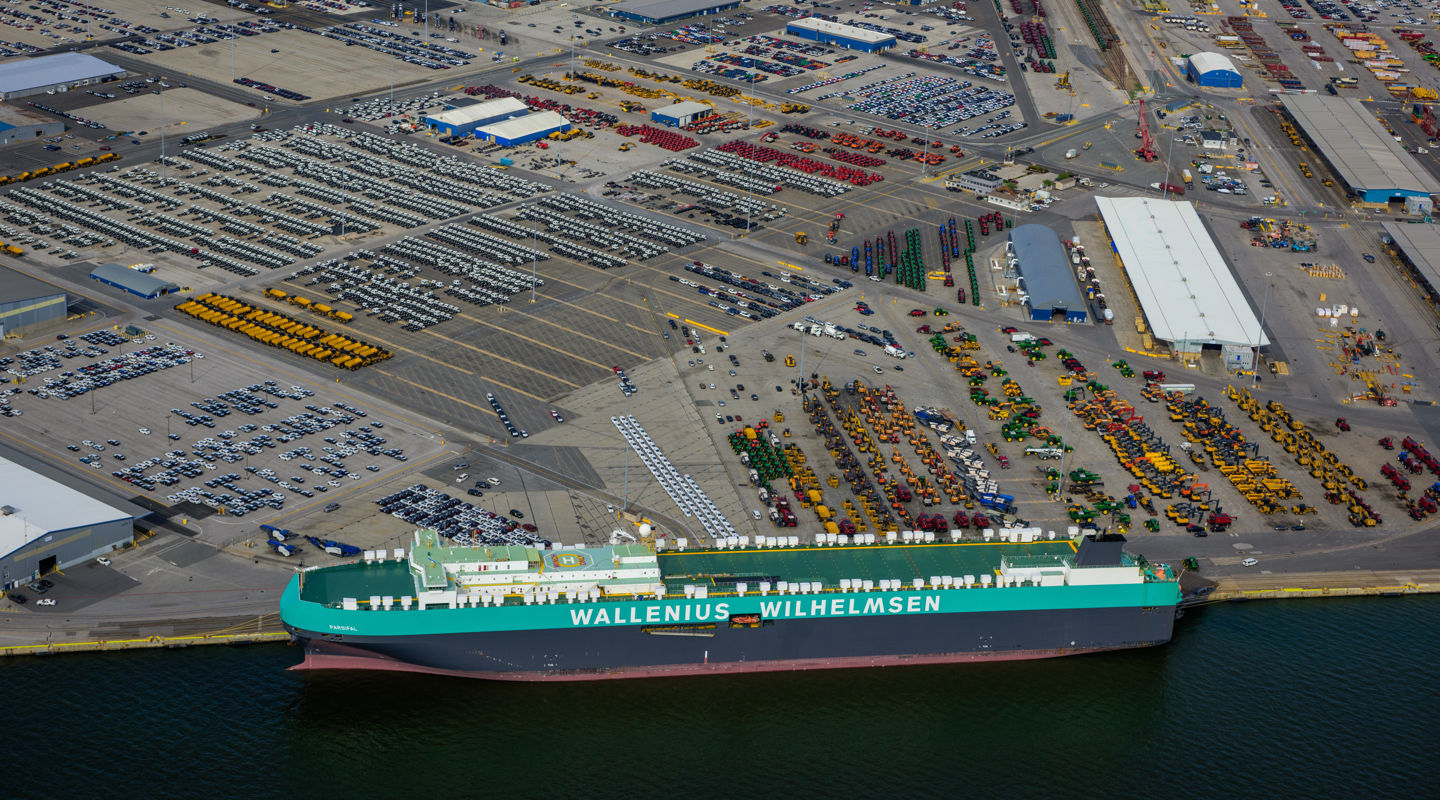 Customers looking to ship breakbulk products need a partner with the facilities and expertise to deliver, and our Mid-Atlantic Terminal (MAT) in Baltimore is just one of many locations in our global network that's primed to handle complex, high-value goods for numerous industries.

"We have all the bases covered for breakbulk customers," says Steve O'Malley, general manager at the terminal in Baltimore. "Our services include everything from cranes capable of lifting extremely heavy loads to extensive storage space, shrink wrapping and bio-remediation. We even have full-time carpenters on site, meaning we can tailor packaging solutions."

Packaging breakbulk products correctly is important for successful transit and avoiding damage. The Baltimore terminal's services and lifting power mean it's ideal for handling everything from power generation equipment, transformers, engines, turbines and machinery to bespoke project cargo, cable reels and boats and yachts.

"We have the capability and expertise to handle any type of breakbulk," O'Malley confirms. "In fact, to date, there hasn't been a type of breakbulk that has come across my desk that we haven't been able to deal with."
Using a combination of cranes and reach stackers, MAT can handle breakbulk weighing up to 315 tonnes, but it also deals with products weighing as little as two tonnes using a fleet of 10 two-tonne capacity forklift trucks. By itself, the terminal's reach stacker can handle cargo weighing up to 35 tonnes. Employing a reach stacker with a crane helps increase stability and capacity when lifting breakbulk products.

There's also plenty of space available for storage. Facilities onsite at MAT include two 65,000 square foot storage sheds to safely accommodate your products both before loading and after discharge.
A great location for your import and export logistics
As well as flexibility for handling imports and exports, MAT's location in mid-Atlantic provides links to not only WW Ocean services to Europe, Asia and Oceania, but also the rail, truck and barge inland transportation network in the US, explains O'Malley.

"The rail services from the terminal add to our portfolio and give us the ability to offer services at Baltimore that you won't find at other ports," he says.
Keeping breakbulk pest free
MAT can also help to ensure your product is delivered to the final destination free of pests. Onsite, there's a 19,000 square foot fumigation centre where breakbulk products are both stored and treated to ensure that brown marmorated stink bugs are eradicated prior to shipment to Oceania.

Aside from stink bugs, other invasive species also present a threat. These include 'congon grass', a species of grass native to Asia, which was accidentally introduced to the US as seeds in packing materials in 1911. Breakbulk coming from Japan, China and Korea may be inspected for seeds or plants and rejected for import if congon grass seeds are discovered by inspectors from the US Department of Agriculture.

"Bio-remediation is just part of the package of value-added services we offer customers," says O'Malley. "Today, delivering products pest-free is critical in many key markets. We have all the means at our disposal in Baltimore to ensure that's the case."