RoRo vs LoLo and container shipping: Why RoRo is a viable alternative
When it comes to shipping breakbulk, multiple factors must be considered in order to choose the best method of transportation for your products. Here, we explore and compare the differences between RoRo, LoLo and containers.
RoRo is reliable and gives you supply chain predictability in the long run
In contrast to the well-documented capacity shortage that has drastically impacted the container shipping industry in particular in recent times, it's been overcapacity that has plagued the international shipping industry for years. Back in 2016 the problem grew so great that ocean freight rates for container shipping fell to record lows. To fill vessels, container companies looked for diversification and turned to the breakbulk segment.

For container lines therefore, breakbulk is arguably a short-term fix rather than a long-term priority. It disturbs an operation that is geared towards high-efficiency and throughput so the likelihood of creating a long-term partnership between a breakbulk shipper and a container line, in which breakbulk cargoes are at all times a priority, is slim.

By comparison, many RoRo vessels are specifically designed to carry bulky, complex products with ramp and deck strengths to cater for cargoes up to 500 tonnes in weight. Given this suitability and compatibility for transporting breakbulk, RoRo shipping offers longer-term solutions and commitment for OEMs and forwarders.
Avoid hidden costs with RoRo
Container and LoLo shipping can come with additional hidden costs. While attractive low rates might draw in customers initially, taking a holistic view of the total outbound supply chain cost is vital.

For instance, customers with products that are too large to fit inside a container must pay for the additional space that cannot otherwise be filled. That cost is significant – if your cargo is both over-width and over-height you could be hit with a bill for an additional five slots.

Products that cannot be loaded while resting on flat racks require labour- and time-intensive lifting operations outside standard processes. Not only does this increase costs, it also adds risk for potential damage, particularly if less experienced crew are handling your cargo.

In addition, when transported on flat racks, the cargo is likely to be exposed to weather and sea spray, impacting the quality and integrity of the products. Although underdeck storage is possible, it increases the complexity for the carrier (and therefore, cost for the customer) as containers above the hatch will need to be discharged before your products can be unloaded.
Then there's the issue of delays. If there is too much excess capacity, LoLo vessels won't sail and customers will be asked to pay more, or the vessel will take a detour to pick up additional product. If an engineering team is waiting for the cargo to arrive at destination, or you are relying on the vessel to meet an already tight delivery timeline but it gets delayed, costs quickly mount up.

By comparison, RoRo services offer cost certainty. With RoRo, products are shipped 'as is', with no need for additional dismantling or reassembling costs. Fixed departure dates means potential charges for late delivery are avoided and the need for port warehousing is reduced, which again helps to avoid any additional costs.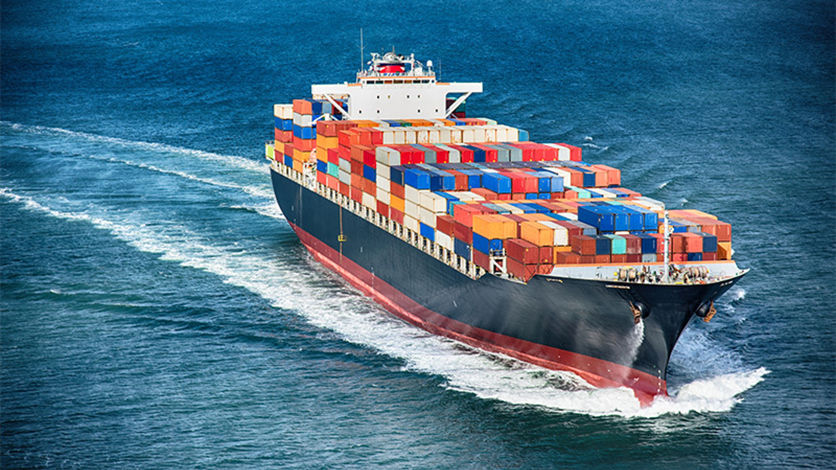 Breakbulk for container lines is a short-term fix and more of a hassle than a priority.
Reliable RoRo schedules to meet customer demand
LoLo services are often advertised as liner services, but this is seldom the case. The LoLo network is under-developed with vague schedules to cater for unpredictable operations in the port and unscheduled port calls.

"LoLo is generally much slower than RoRo, which gives the latter an undeniable comparable advantage in cases where high-value added products are transported. All the more so as specialised shipping companies are investing in faster, more reliable ships, which increases the gap between these operations in favour of RoRo," comments Julio Martínez Alarcón, FEPORTS (Port Institute for Studies and Cooperation in the Valencian Region).

LoLo operations are also heavily dependent on weather and swell conditions during loading and discharge, which are out of your and the carrier's control. Additionally, transshipment is a lot less common, which limits options to deliver to your markets.

By comparison, RoRo's fixed and frequent liner service enables easy project scheduling, planning, flexibility and peace of mind for you. The global trade network offered by RoRo means your key markets across the globe are accessible.

An interesting alternative view is that LoLo and RoRo services, due to their many differences, can work in tandem and be complementary rather than just in competition – with LoLo offering extremely high-capacity ocean transportation services and RoRo offering lower capacity, higher frequency/faster transit times.
RoRo provides secure loading and transit
The added complexity of loading operations for both LoLo and container shipping creates uncertainty that is largely removed with RoRo, because cargo can be loaded onto the handling equipment independently from the vessel schedule. This means the risk of damage is minimal compared to lifting with hoisting equipment at quayside, which is dependent on the vessel schedule and weather conditions.

Once loaded onto a RoRo vessel via a stern ramp, cargo is stowed and secured on the most appropriate deck, depending on its weight and dimensions. Because decks are hoistable, they are optimised before loading to allow for a diverse range of cargo. LoLo vessels can only adjust their decks after the first layer of cargo has been loaded, increasing the loading time significantly.

RoRo staff fully understand the unique handling requirements of breakbulk and can discuss precise plans, including how best to secure your products and, where required, can also design engineering solutions. Handling equipment can also be customised or combined to handle even the most complex cargo.

The climate-controlled decks keep delicate products safe from exposure to salty water, variable temperatures and high humidity, reducing the risk of damage during transit.

The focus on keeping products safe and secure continues even through transshipment. Your cargo never leaves the equipment it was originally stored on, from vessel and thereafter on to the transshipment vessel. Weather-protected storage on the transshipment terminal can also be arranged, where necessary.

RoRo vs. alternatives: Total cost calculator
A growing number of shippers and forwarders moving high-value goods on tight schedules recognise that the proper way to compare shipping options comes from considering the total landed costs and risk associated to the planned move, rather than solely the ocean transport costs, which is just one part of the overall cost.

While low ocean rates are a tempting prospect, they hide the true total cost of a complex logistics operation. When calculating the full cost of alternatives, don't forget to include the following factors:
Quoted ocean rate
Warehousing at port of departure
Cargo protection
Port handling fees
Tools, equipment and labour for disassembling at port of departure
Container rental, cleaning and return
Tools, equipment and labour for reassembling at arrival port
Ground transport costs
Late delivery costs
Potential cost of rebooking labour and equipment rental in the event of delays