The battery electric vehicle trend moves off-highway
Regulatory pressure to reduce emissions has been felt heavily in the on-highway market in recent years, and now the drive towards electrification is also beginning to impact the off-highway market. Robert Berg, market intelligence manager at Wallenius Wilhelmsen, considers what impact electric machinery would have for OEMs in the mining, construction and agricultural sectors in the future.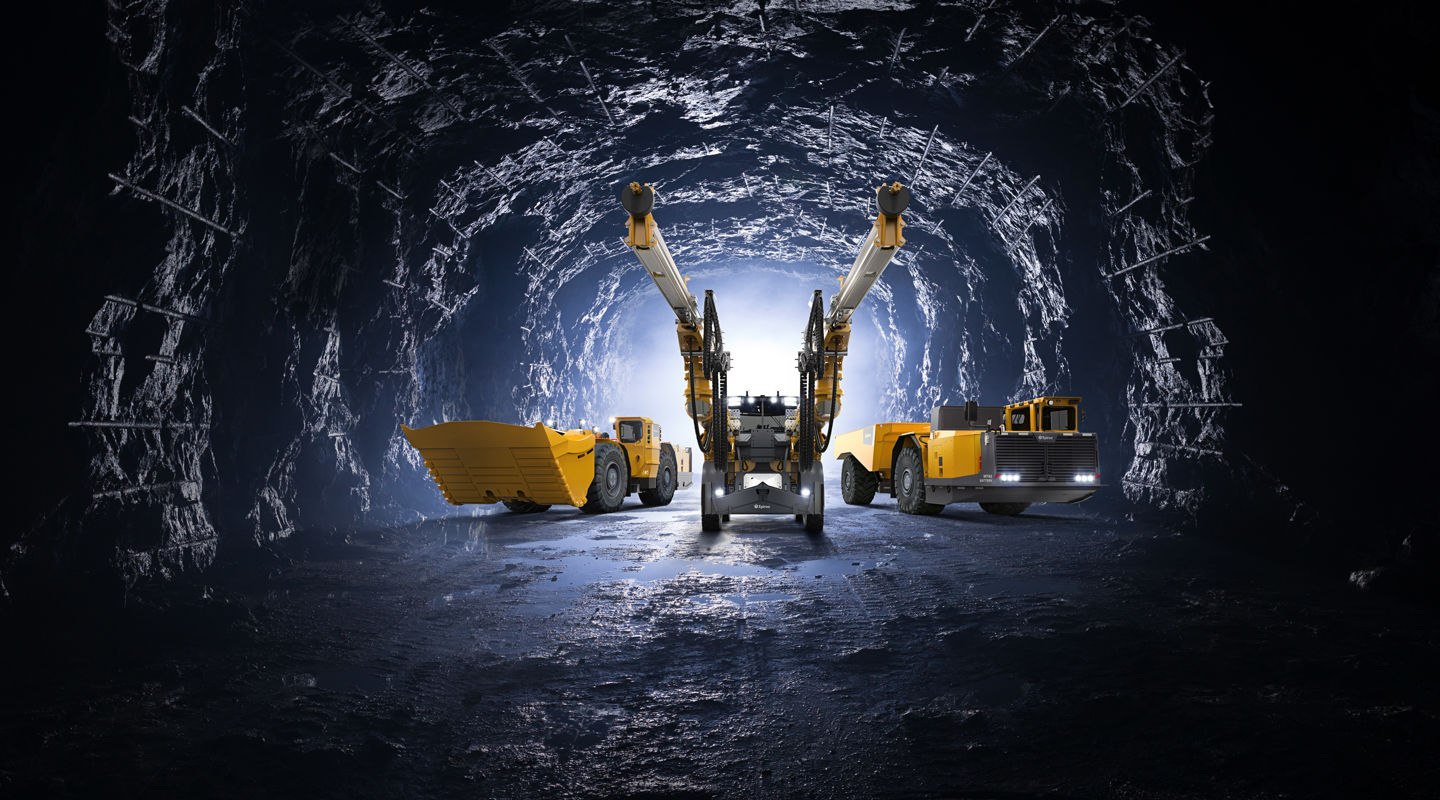 Battery electric trucks and commercial vehicles have yet to be adopted at scale, but these vehicles are being deployed in increasing numbers around the world. And with factors such as supply, battery technology and overall economics continuing to move in favour of electric vehicles, this trend is only expected to accelerate in the coming years.

The rapid growth in ESG investing – which uses environmental, social and governance criteria – continues to fuel this development, as do regulatory targets to reduce emissions across industries and geographies.

Certainly, regional regulations, such as those in the EU, require new trucks to reduce CO2 emissions by 30% from 2030 onwards. In the US, California's Advanced Clean Truck regulation will start limiting how many diesel-powered vehicles can be sold in the state from 2024. These limitations will increase until 2045, when all new class 2 and class 8 vehicles sold must be zero-emission.
The cost of bringing on-highway technology off-highway
But what does this mean for the off-highway market?

Until now, regulatory policy has largely focused on the on-highway markets, but this is changing, especially with regards to the construction and mining sectors. Add a strong emergence of ESG awareness among investors and environmentally conscious customers to the mix, and OEMs are now setting their sights on leveraging battery technology for off-highway products.

The adoption of electrification in heavy machinery is far from the levels seen in trucks and commercial vehicles, however, and nowhere close to the auto industry. Until recently, the prospect of electrifying larger equipment was deemed unviable due to both development costs and the limitations of battery technology, but as battery prices continue to decrease, technology becomes ever more sophisticated and commercial charging solutions more readily available, this is starting to become more of a reality.
As well as the obvious environmental benefits, a shift to battery-electric vehicles (BEVs) also poses operational benefits. A recent McKinsey study show that BEVs are already more cost efficient than internal combustion engine (ICE) vehicles in some scenarios, with total cost of ownership around 20% lower compared with more traditional ICE equipment.
The total cost of ownership for BEVs can be around 20% lower compared with traditional ICE equipment.
Mining sector paving the way for battery-electric machines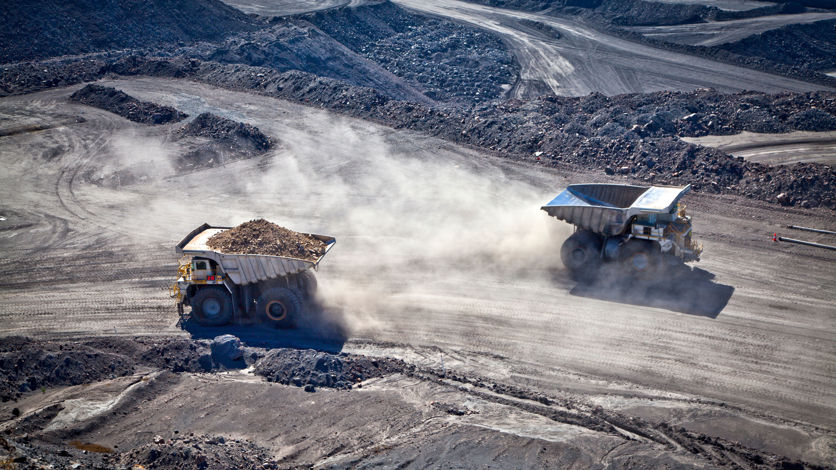 The mining sector is leading the way when it comes to adopting BEVs. Several large mining companies have already started to address diesel-displacement at their mines.
The mining sector is leading the heavy machinery pack when it comes to adopting BEVs. In fact, several large mining companies have already started to address the challenge of electrification and diesel-displacement at their mines.

More and more investors are shunning companies that underperform on ESG factors – placing strong emphasis on the environmental pillar. This pressure from financial markets is increasingly bolstered by technological advances, which offer operational and economic benefits.

In many cases, the electrification of mining equipment is an important factor in enabling future automation – a key driver in the sector, with connected fleets and remote vehicle operations expected to boost productivity and labour savings and improve safety.

Cost implications are also making BEVs a more attractive prospect. When it comes to underground mining for example, the cost of ventilation systems – which are one of the most expensive aspects of developing and operating a mine – can be reduced by anywhere from 30-50% when using battery-electric machines that produce zero diesel emissions.
Construction OEMs targeting larger equipment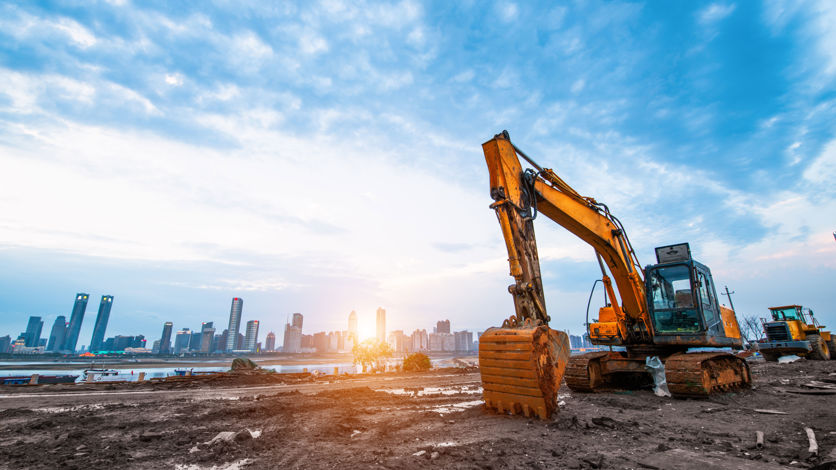 The most ambitious OEMs are targeting commercial production of mid-size battery-electric excavators in the next couple of years.
Within the space of heavy construction machinery, there's still a very limited share of BEVs. The electrification of smaller equipment is where much of the sector's focus has been placed until now, since electric propulsion and battery technology is better suited to smaller machines due to lower power demands.

However, several OEMs have now set their sights on larger equipment, with the most ambitious among them targeting commercial production of mid-size battery-electric excavators in the next couple of years.

With several cities around the world announcing they will ban the use of diesel within city limits by 2025, impacting not only roadway vehicles but also the equipment working in those cities, it makes sense to minimise or completely eliminate the use of an engine. However, many OEMs still view diesel as the most appropriate power source for larger equipment, so it may be some time before all-electric machines are commonly spotted on construction sites.
A slower route to electrification for larger agricultural machines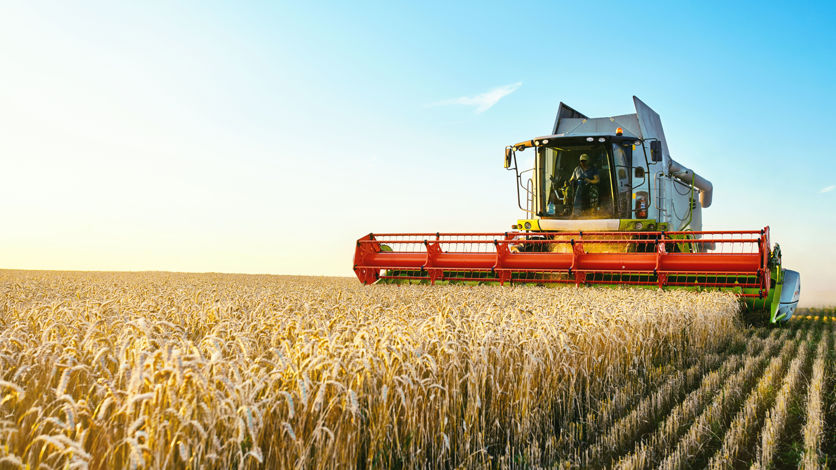 Electrification is occurring at a slower pace within the agricultural sector, but hybrid machines could provide a happy medium in the short-term.
The trend towards electrification has yet to make major inroads in the agricultural sector. As with the construction industry, the electrification push has largely been focused on smaller equipment where jobs are shorter and less time critical. Currently, duty cycles for large agricultural jobs are not compatible to electrification simply because these systems don't have the power density to pull implements, while charging challenges continue to limit the scalability of electric farm equipment.

Of course, this could all change with technology – and the potential benefits of electrically driven machines on a farm are strong. These vehicles are efficient when it comes to energy consumption, and the weight-to-power ratio could help overcome soil compaction challenges. What's more, for an industry entirely dependent on Mother Earth, maintaining a healthy environment for crops and livestock through reduced emissions is vital for farmers.

Electrification of farming machinery could also help with automation, by providing drivelines that are easy and fast to control. In turn, automation could help overcome labour challenges, meaning farm labourers can focus on other tasks while the tractor does its work. Despite this, industry players do not anticipate large-scale adoption of BEVs in the high-horsepower market in the next few years. Hybrid models are a more likely happy medium, before technology catches up and lets farmers reap the benefits.

So, what does all this mean for the future of electric machinery in the mining, construction and agricultural sectors? While experts agree that it's common to see on-highway technology make the transfer to off-highway – albeit often with a time delay – with increasing numbers of OEMs crossing over between the on- and off-highway segments, that technology transfer looks set to take place sooner rather than later.
Sources:
McKinsey, Why most eTrucks will choose overnight charging
Bank of America, Industrial Machinery – Electrification moving off-highway
McKinsey, Harnessing momentum for electrification in heavy machinery and equipment
FutureFarming, John Deere: 'We believe in electric tractors. 100%'
Caterpillar, Our electric solutions begin and end with your needs
McKinsey, Here's how the mining industry can respond to climate change
Epiroc, The zero-emission fleet
Proterra, Komatsu and Proterra Announce New Collaboration to Develop All-Electric Construction Equipment
AEM, Examining future alternative energy sources for off-highway products
Main image courtesy of Epiroc.