Shipping freezers for Covid-19 vaccines with RoRo
Tasked with delivering super freezers to the US and Europe where they will be used to store and distribute super-low temperature Covid-19 vaccines, industrial manufacturer Trane Technologies turned to RoRo to meet its tight deadline.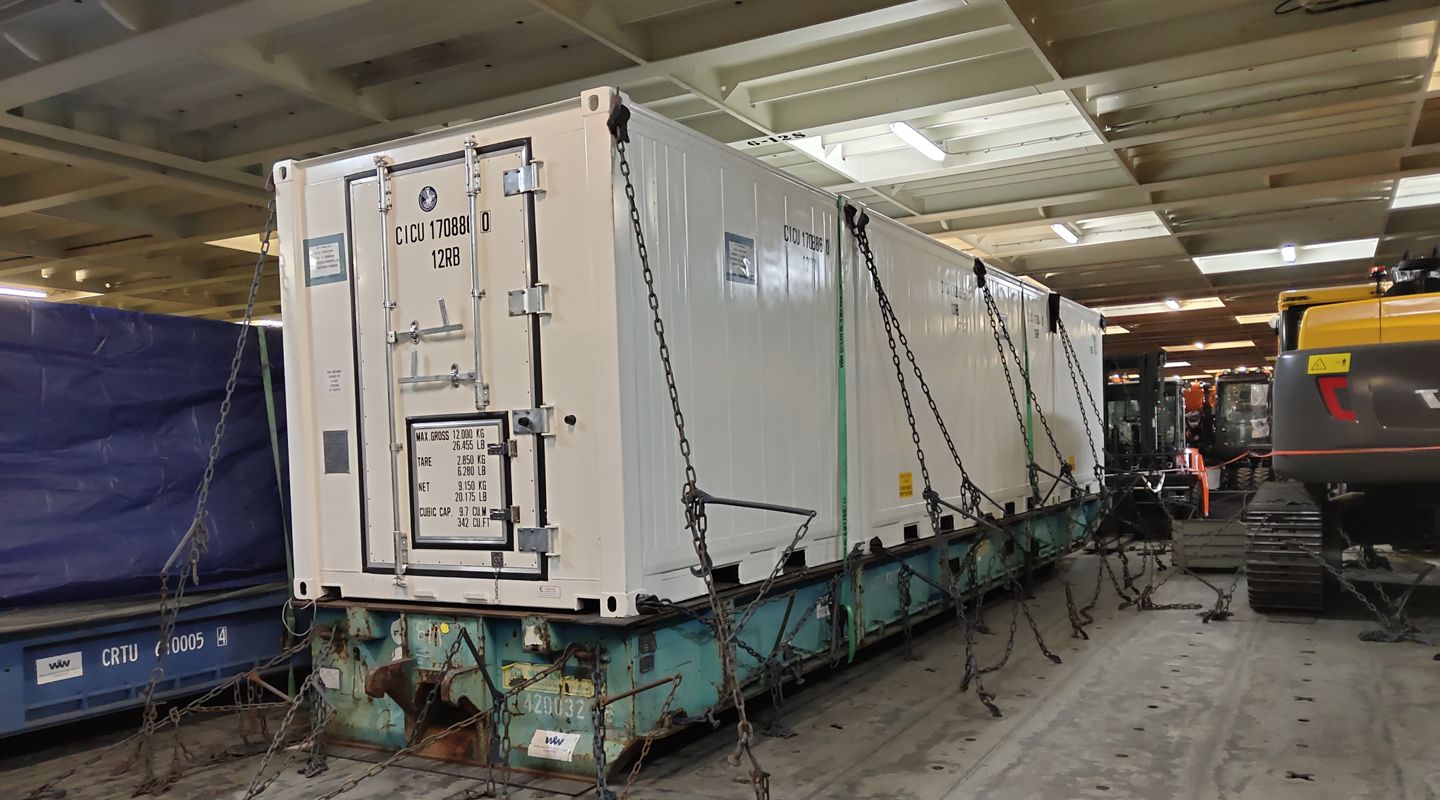 With Covid-19 responsible for over two million deaths worldwide and counting, the rollout of vaccines marks a big step in the fight against the virus, but with strict temperature control required to ensure their efficacy, the safe storage of these vaccines is crucial to the success of global vaccination programmes. Regulated at -70ºC and with capacity to store up to 500,000 doses, Trane Technologies' Thermo King Super Freezers meet these requirements.

With governments in the US and Europe scaling up their vaccination efforts, the swift delivery of these freezers is critical to keep the vaccine supply chain running smoothly, which is why Trane Technologies required the support of a reliable shipping partner to meet its tight deadline.

"As a premier logistics provider with expertise in shipping and delivering project cargo, Wallenius Wilhelmsen is well placed to support us in the global deployment of our Super Freezers," says Tom France, vice president, global distribution, logistics and transport, Trane Technologies.
A global network and reliable service required for on time delivery
With a non-negotiable timeline, the freezers were shipped from Shanghai to Zeebrugge via the Suez Canal.

"Getting these freezers to Europe by the first week of February was an absolute deadline for Trane Technologies and utilising the Suez Canal was the fastest route to meet its schedule commitments," says Mike Heaney, senior manager, sales support, Wallenius Wilhelmsen, North America.

For this time-sensitive shipment, Wallenius Wilhelmsen's dedicated RoRo berths and terminals at a number of ports is an added advantage, ensuring we don't have to compete for space with the container lines, in turn helping to avoid congestion and minimise delays.
Safe handling solutions for high-profile cargo
Given the intended use of the freezers at the final destination, it was essential that they arrived damage free.

The two 10ft super freezers and two 20ft super freezers were loaded with minimal lifting using specialised handling equipment.

"We loaded the freezers using 20ft roll trailers, which are designed to handle weight of up to 140 tonnes and make it easy to safely roll the units onto the vessel right into the stow position," says Heaney.

RoRo's versatile interior decks means the freezers are protected from the elements for the duration of the sea voyage. The decks are also fitted with advanced heating, ventilation and air conditioning (HVAC) technology to ensure temperature and humidity are kept constant.

With the first shipment due to arrive in Zeebrugge in February, a second shipment of 10 super freezers is now on its way from Shanghai to the US west coast.

"Wallenius Wilhelmsen's expertise and responsiveness has been invaluable in the rapid deployment of these mission critical products," says France.