RoRo supports rail shipments for highest cog railroad in the world
Plans to reopen the famous Manitou and Pikes Peak Railway in Colorado hinge on the safe and timely delivery of cog trains from Europe to the US. With its regular liner service, global reach and specialised handling equipment for rail, WW Ocean's RoRo service offers reliable shipments to meet rail project timelines.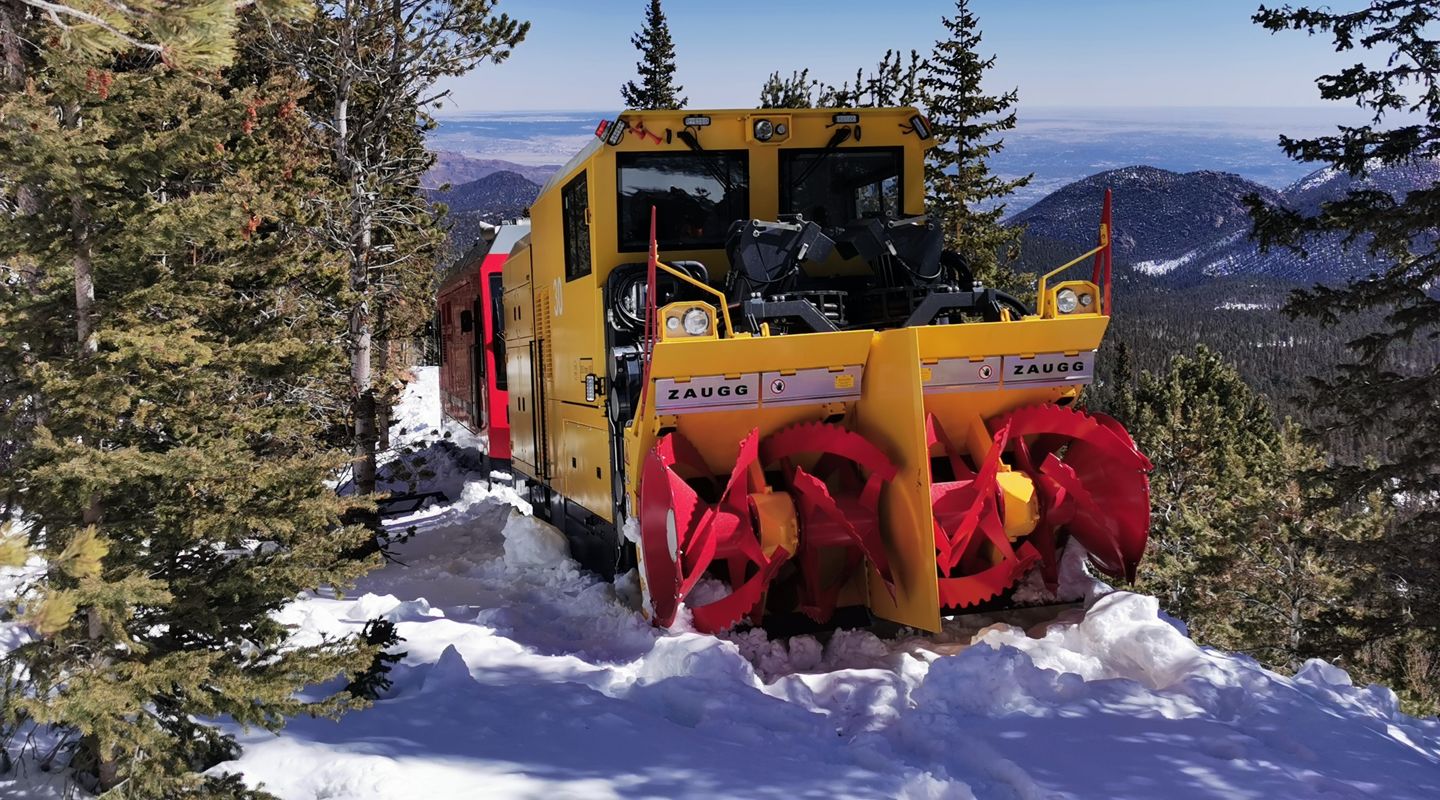 The highest cog railroad in the world (14,115 feet), Colorado's Manitou and Pikes Peak Cog Railway has undergone extensive upgrades and will soon welcome back its first visitors in three years.

As part of the upgrade programme, three brand-new cog trains were manufactured by Stadler in Switzerland.

Tasked with planning and managing these rail shipments, forwarder Fracht required the expertise of a shipping partner with experience handling high-value rail products.

"We needed a partner with rolling stock experience that we could rely on to deliver the products safely and to schedule," says Daniel Steiner, Fracht Basel. "Thanks to our long-standing relationship, we trust Wallenius Wilhelmsen to understand and meet our shipping needs."

Frequent and reliable ocean service is key for on-time rail logistics
Schedule reliability was a key consideration for Fracht when choosing an ocean partner, and with delivery of the 13 units, consisting of locomotives and rail cars, spread over three shipments, ensuring each one arrived on time was critical to the project's success.

"WW Ocean's regular sailings and guaranteed departure dates as well as the short transit time from Zeebrugge to the port of Galveston gave us the confidence the products would be delivered on schedule," says Steiner.

Our global network is an added advantage, offering a reliable route for on-time delivery. "Being in the middle of the country, there is no port in Colorado, which is why our regular service from Zeebrugge to the port of Galveston offers a stable solution," says Patrick Mead, sales representative, Wallenius Wilhelmsen.

Galveston also offers more extensive inland transportation options making on-carriage to the final destination easier.
Thanks to our long-standing relationship, we trust Wallenius Wilhelmsen to understand and meet our shipping needs.

Fracht Basel
Expert handling minimises risk of damage for rail shipments
The products were transported from the Stadler factory in Switzerland to our terminal in the Port of Zeebrugge by barge, before being loaded onboard our RoRo vessels for the final leg of their journey to the US. Damage-free delivery of such costly and sensitive cargo is clearly a top priority for customers, which is why efficient and high-quality handling is crucial, especially during the discharge from barge onto our roll trailers, explains Mead.

"From pre-carriage to point of loading and on-carriage from point of discharge, we have excellent knowledge of handling trains and work closely with our technical and operations teams to ensure safe loading," he says.

Delivered on wooden stanchions, each train was safely loaded onto standard 40' and 62' roll trailers and wheeled onto the vessel where they were stowed under deck to protect against the elements for the duration of the sea voyage.

"Being able to stow cargo under deck is definitely one of the biggest benefits of our RoRo vessels and ensures quality and safety for the customer," says Mead.

With the first two shipments already safely in Colorado, the last shipment is expected to arrive at the end of April, helping to ensure the railway reopens on schedule.

"Wallenius Wilhelmsen never fails to deliver a good, reliable service," says Steiner.
Header image photographed by S Bonarewitz / copyright Stadler