Return of the bug: Battling invasive species
The logistics industry transports cargo around the world, but that cargo can sometimes contain unwanted guests in the form of invasive species. Protecting against such bugs is everyone's responsibility.
Carriers, terminal operators, customers, truckers: everyone in the supply chain has a role to play in protecting the world against invasive species. Emerging threats posed by invasive species could have dramatic implications not just on the global logistics industry, but on the broader economy.
An industry focus on invasive species
There are environmental, economic and social risks when an unfamiliar species is introduced to a new region. With the world globalising faster than ever before, such introductions are increasing and the spread of organisms across borders is incurring huge costs for prevention, control and remediation.
Biosecurity is an increasingly important consideration in global shipping. As the shipping industry accounts for almost 90% of global trade, ships are a critical element of the transfer of organisms between geographic regions and so shipping companies and their customers must pay close attention.

Cargo that can carry an exotic pest or disease is a potential biosecurity concern. Customers are responsible for ensuring their own cargo is clean and pest-free before loading it on a vessel. Risk factors include animals and their waste, insects, eggs, plant material, seeds, soil, water and both wooden and unprocessed natural packing materials.
A very real threat for Oceania
Brown marmorated stink bugs are the cause of strict seasonal shipping regulations for imports to Oceania. The stink bug eats apples, kiwifruit, corn, tomatoes, cherries, wheat, and maize, and while the bug is a known agricultural pest in the US and Asia, they have not yet spread to Oceania thanks to strict governmental rules in the region.

A recent report claimed that if the bug enters New Zealand, it could have an economic impact of up to $4.2 billion. A ship carrying cars found to be harbouring stink bugs was refused entry to Auckland, New Zealand. No port in New Zealand had the capacity to treat the ship's cargo. Car dealerships ran low on stock because of the delays.
This denial of entry was the result of emergency measures introduced by the Ministry for Primary Industries (MPI) in New Zealand. Both the MPI and the Department of Agriculture, Water and the Environment in Australia also have seasonal restrictions in place regarding cargo from specific countries.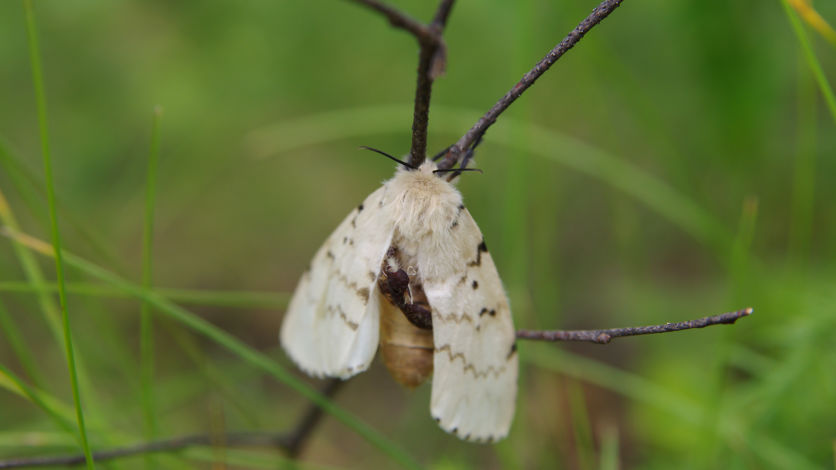 The Asian Gypsy Moth is a cause for concern in the USA, Canada and Oceania, where it is a potential threat to agricultural and forest resources.
New cargo treatment facilities
WW Ocean has been quick to respond to the regulation changes, by implementing processes, keeping customers informed, and developing cargo treatment capabilities on behalf of their customers.

A cargo treatment facility was opened in 2015 at the Port of Baltimore, from where significant volume of cargo is sent to Australia and New Zealand.
The Australian government has recognised WW Ocean's efforts to stop the stink bugs from entering the region. In 2016, Australian Deputy Prime Minister Barnaby Joyce presented us with the Australian Biosecurity Award.
Counting the cost worldwide
Biosecurity isn't just an issue for Oceania. Invasive species cost the United States more than $120 billion in damages every year. Non-native species borne in the ballast or hulls of ships cost the Great Lakes Region alone around $200 million every year to control. The government spends around $100 million every year on prevention, detection, rapid response, research and other pest control measures.

The Asian Gypsy Moth is a cause for concern in the US, Canada and Oceania, where it is a potential threat to agricultural and forest resources. Heightened checks take place in many ports during the "high season" for the pests, which are native only to the Asia-Pacific region.

A multidisciplinary approach involving academia, governments, research scientists, and the shipping industry is needed to tackle the issue. Each country and region of the world has different requirements for treatment and condition of cargo, and it is everyone's responsibility to keep updated on rules and requirements.
Fast facts
Biosecurity
It is the responsibility of the cargo owner or freight forwarder to ensure that cargo is handed over for the ocean leg of the journey in a clean condition, free from biosecurity hazards.

Cargo can however become contaminated during handling and/or storage in the terminal and WW Ocean performs surveys on, and many times washes, cargo bound for Oceania to ensure compliance.

The consequences of not complying can be everything from quarantine with additional treatment requirements, to cargo being directed for re-export and refused entry. Ocean carriers are often affected by vessel delays due to lengthy vessel inspections to verify cargo cleanliness before the start of operation.

What to watch out for
Animals and insects: Animal or insect waste, eggs and nests could introduce exotic diseases harmful to both animal and human health, while insects could introduce diseases or parasites that threaten agriculture.

Plant material, seeds & soil: Straw, leaves, bark and other plant material including seeds could all introduce diseases. Soil can hide the presence of insects, seeds or other microbes.

Water: Water can contain organisms including mosquito larvae and algae.

Packing Materials: Wooden packing materials can hide termites. Watch out for holes in timber with sawdust residue. Unprocessed plant materials such as straw used as packing materials can harbour seeds.

Brown marmorated stink bugs

The brown marmorated stink bug (BMSB, Halyomorpha halys) is an East Asian species now established across North America and Europe, that is causing significant economic losses to agriculture in Eastern USA and Italy.
The brown marmorated stink bug is a voracious eater that damages fruit, vegetable, and ornamental crops. It poses a significant risk to crop growers.
With few natural predators in North America and Europe, BMSB has spread quickly and has done much more damage than in Asia.
BMSB are powerful flyers. They can move great distances, up to 12km over 24 hours during the summer.
During the winter months the brown marmorated stink bug enters a type of hibernation called diapause. During this time, they do not feed and do not reproduce.
BMSB overwinter in sheltered, protected locations. Unlike many other agricultural pests, this species is well-known for nuisance problems, as massive numbers of adults often invade and overwinter inside human-made structures.