Melbourne's tunnel project gets underway thanks to simpler solution with RoRo
Melbourne's crucial West Gate Tunnel Project has seen the diversion of 600-metre major public sewer works. But what happened when the logistics provider in question wanted a simpler, more cost-effective way of delivering pipe by sea?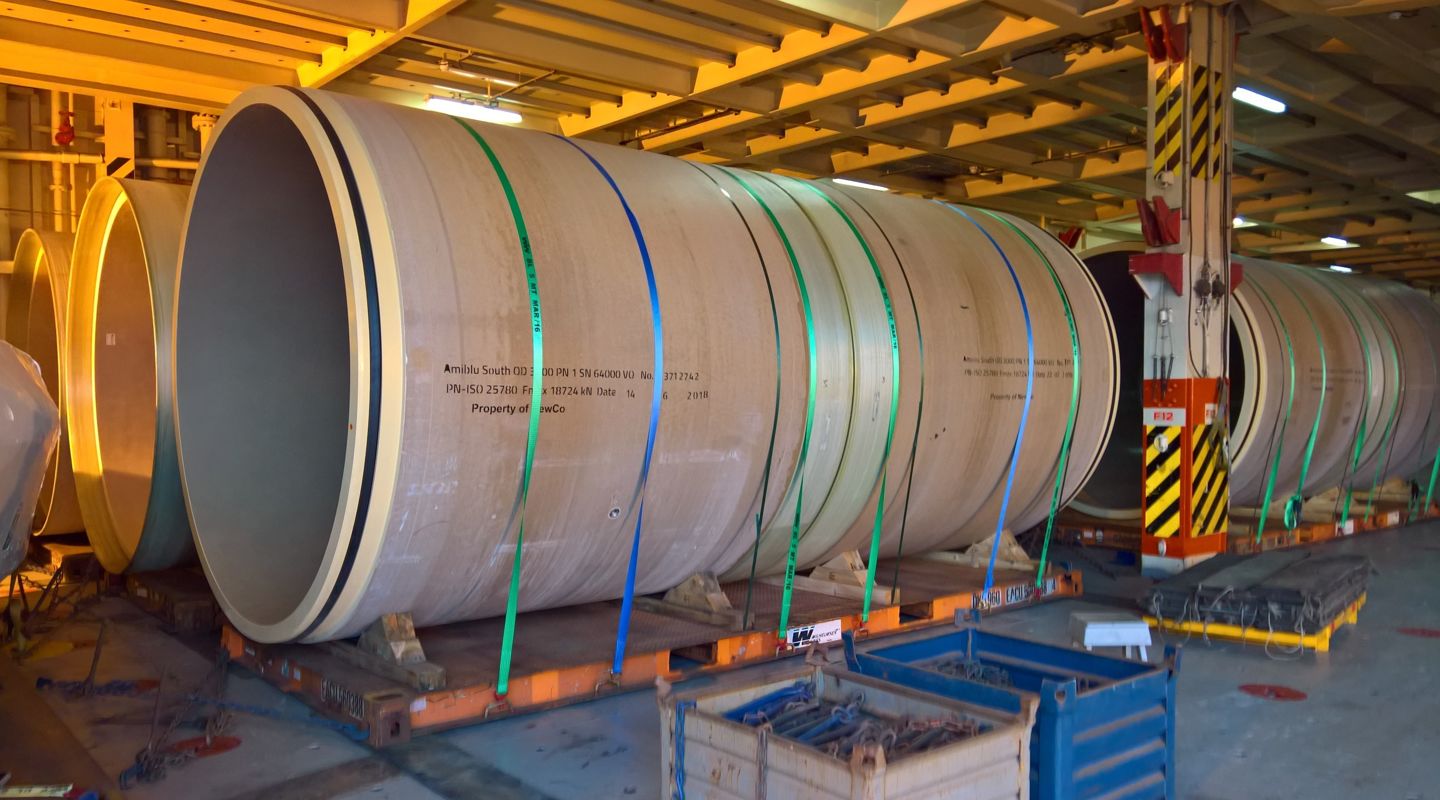 When it opens in three years' time, the West Gate Tunnel Project in Melbourne promises multifarious benefits for the city's population – including a cleaner, healthier environment, a second freeway connecting the west to the rest of the city and 9,000 fewer trucks on the road.
But building the tunnel – which will offer another option for commuters travelling via the congested West Gate Bridge – has not been without challenges. Its construction involves diverting a 600-metre section of the local North Yarra Main Sewer, which carries 20% of Melbourne's sewage.
The new sewer route, bored by a mini tunnel boring machine, requires pipe to be delivered to Melbourne by VISA Global Logistics. These packages of sewage pipe measure up to 3m x 3m x 3m and weigh 7,000kg each – so moving them is no small undertaking. VISA Global Logistics were seeking to find a provider that could offer the full package when it came to ocean and land-based transportation.
Seeking a simpler solution
Why? In previous months, they'd nominated one transport company to pick up the cargo, another to pack cargo onto flat racks and a third-party surveyor to pre-check the cargo. This was all before organising a time slot and paying for an extra crane at the wharf as cargo was moved onto the container ship. But this all changed when VISA partnered up with WW Ocean.
"Our relationship with WW Ocean reduces the number of parties in the process and it's proved to be more cost-effective in terms of operational and handling costs, too," says Steve Larsen of VISA Global Logistics. "We now have to only deal with one company."
WW Solutions' logistics provider, ALS (Abnormal Load Services), picks up the cargo in Poland and delivers the loose pipes to Bremerhaven port. They also lift the pipes from the truck to the 20ft bolsters at the wharf. Meanwhile, a port captain supervises loading and unloading at both sides.
Realising important cost savings
Once the pipes are on the bolsters, it's easy to lift them onto the vessel via forklift. Discharge is also cheaper and more cost effective for VISA. Instead of lifting each flat rack by crane from the deck of the ship onto a truck – which could previously only take a maximum of three pipes – the rate includes forklifting the bolsters to the terminal floor and transferring them to trucks that can carry four pipes per truck. For the client, that means economy of scale when it comes to delivery.
"WW Ocean has come up with an end-to-end solution to transport pipes crucial to this public sector tunnel project in Australia," explains Steve. "They've greatly simplified our process, cut costs and enhanced ease of delivery. Without them, the logistics would be much more complicated."
From Melbourne to London, civil engineering projects designed to ease congestion are increasingly common. And when it comes to delivery, global logistics providers will continue to play a big part in making sure projects like this go off without a hitch.