Lithium-ion battery market set for rapid growth in Europe
The establishment of the European Battery Alliance set Europe on course to become the fastest growing lithium-ion battery market in the world, with some predicting it will generate €250 billion per year by 2025. Here we explore the progress made so far and how Europe's battery manufacturing value chain is gearing up to meet demand.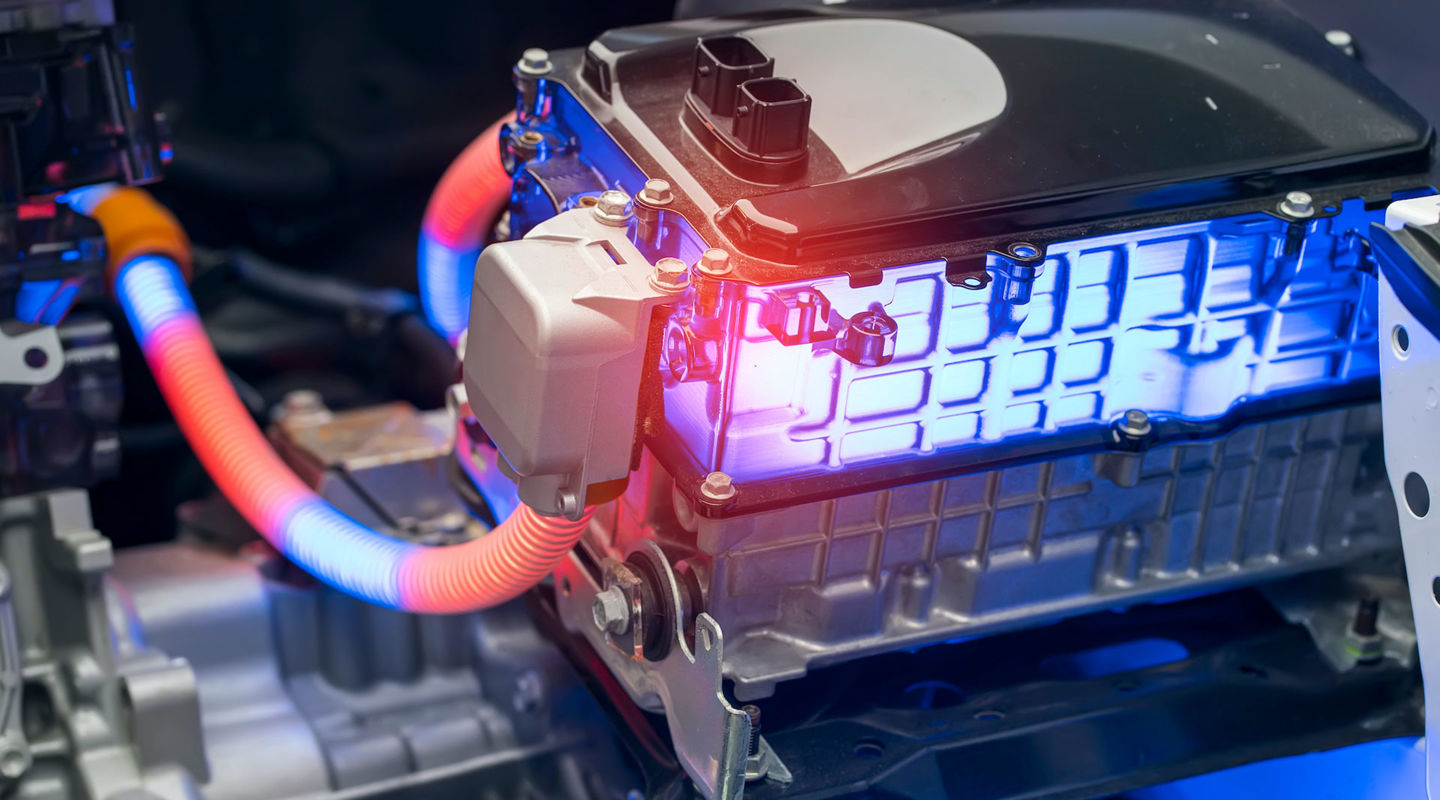 With the global spotlight on sustainability, industries and consumers alike are ramping up efforts to reduce emissions and support the transition to clean energy. Europe in particular has seen rapid growth in the EV and renewable energy markets respectively with McKinsey predicting that by 2040 as many as 70% of all vehicles sold in Europe – both passenger cars and commercial fleets – will be electric.

To meet growing demand in Europe, a steady supply of lithium-ion batteries is critical, but with 70% of global production concentrated in Asia, Europe is heavily reliant on imports, putting manufacturers at a disadvantage and creating vulnerabilities in the supply chain. According to research, less than three percent of the total global demand for EV batteries is supplied from outside China, Japan and Korea, with European companies accounting for only one percent.

Looking ahead, forecasts project battery demand from EVs produced in Europe will be more than five times the volume of currently confirmed projects. The research also suggests that battery demand from EVs produced in Europe will reach a total of 1,200 gigawatt-hours per year by 2040 – enough for 80 gigafactories (large-scale battery cell production facilities), further highlighting the need for a domestic battery value chain to give manufacturers more control over their supply chains.

"Batteries are a strategic part of Europe's clean and digital transition and a key enabling technology. They're also essential to maintaining the automotive sector's competitiveness, which is why building its own full life cycle battery value chain is critical," says Vedran Muratbegovic, VP of global industrial account development at Wallenius Wilhelmsen.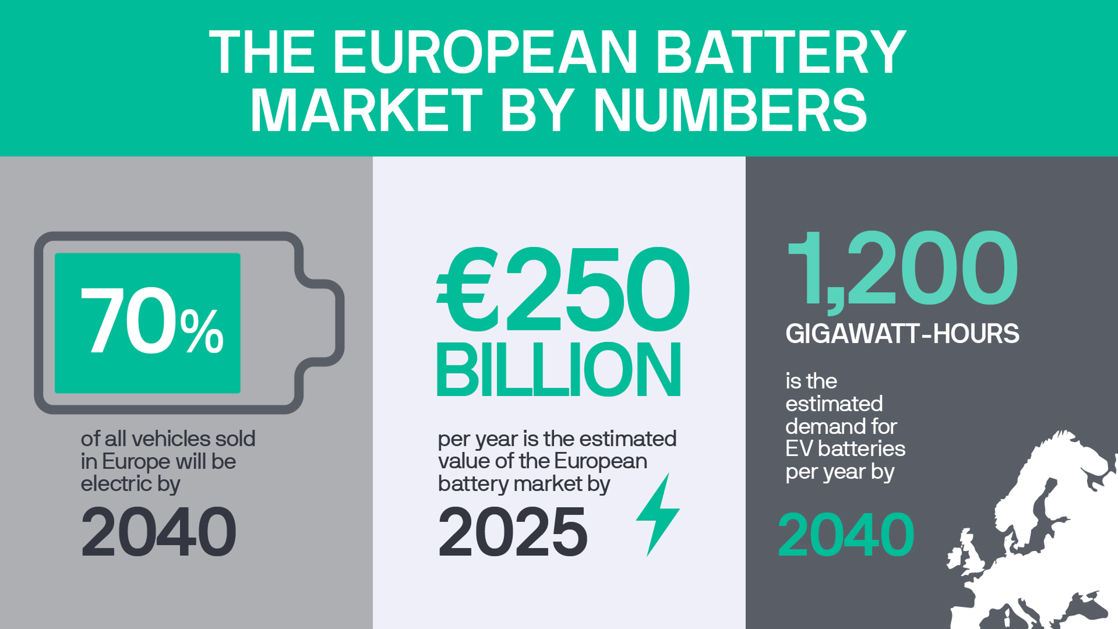 Bringing battery manufacturing facilities closer to key markets
While Asia may be the biggest global producer of these batteries currently, Europe offers a strategic location for battery-cell manufacturing with more governments supporting clean energy projects, a network of ports for easy access to raw materials, plus a skilled labour pool.

Recognising the need to have battery production facilities closer to key markets, the European Commission launched the European Battery Alliance in October 2017 to boost investment in infrastructure. The industrial development programme brings together over 600 industrial and innovation actors to drive its ambitions of building a competitive and sustainable battery value chain in Europe, with between 10 and 20 gigafactories needed to cover Europe's demand.

While investment is key to getting the project off the ground, the construction of these facilities requires the support of an experienced logistics partner to manage the complex challenges. "Supply chain predictability and transparency as well as global ocean services with high frequency and flexibility are crucial to the timely delivery of products to meet construction timeframes," says Hiroto Osonoi, business development manager, Wallenius Wilhelmsen, Europe and America.

Certainly, with 1,200 gigawatt-hours per year of demand expected in 2040, the battery cell market is set to prosper and while the demand for batteries is very much focused on electric vehicles currently, it is undoubtedly poised to grow beyond this market making the need for reliable logistics partners even more essential.
How Wallenius Wilhelmsen supports the construction of lithium-ion battery facilities
Our global footprint and regular liner service ensures timely delivery to meet tight construction timeframes.
Predictability in costs and capacity in the supply chain supports more efficient operations.
A fleet of expert handling solutions ensures damage-free delivery of products.
Our global logistics network supports efficient delivery of full life cycle solutions.