Step inside our BMSB treatment facility in Baltimore
Want to ensure you products arrive in Oceania stink bug-free? Explore the range of fumigation and heat treatment options available at our terminal in Baltimore.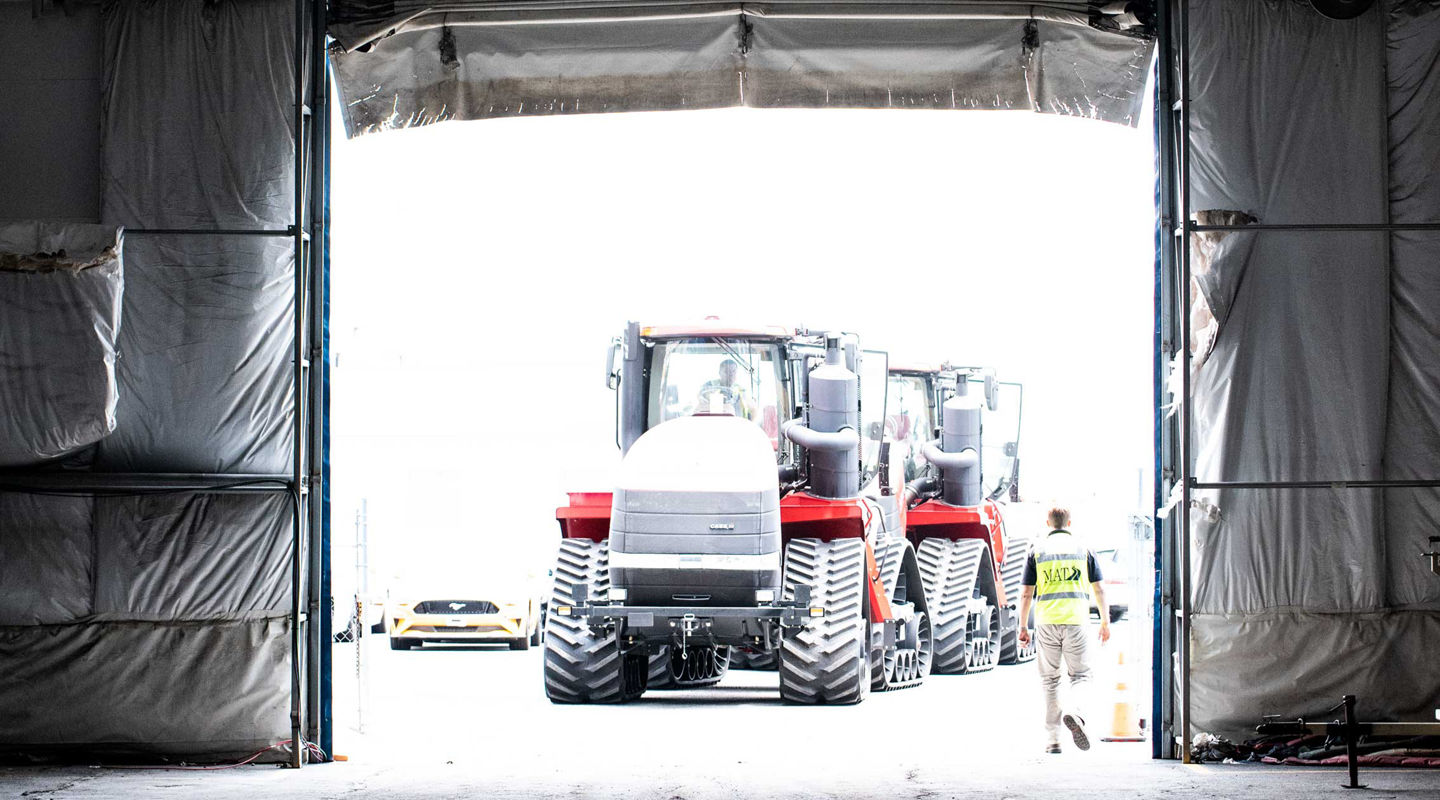 Our heat and fumigation facility at the Mid-Atlantic Terminal in Baltimore has been supporting customers in their efforts to deliver stink bug-free products since it opened in 2015.
As the scope of BMSB-regulations have expanded, so has our service offering. Given the high volume of Oceania-bound products passing through Baltimore, we've invested in a heat treatment facility that can accommodate 30 vehicles per treatment on a three-hour cycle. This means we can treat up to 120 cars a day, making it an ideal option for automotive OEMs shipping large volumes.

We also offer fumigation in our 33-ft high fumigation building, designed to accommodate even the most oversized cargo. With a full fumigation cycle taking up to 32 hours, including 20 hours of ventilation time, this method is best suited for larger breakbulk and rolling equipment.

Providing a process that works for high-volume business is crucial, explains Mid-Atlantic terminal manager Steve O'Malley, particularly because BMSB risks aren't restricted to just agricultural machinery but can impact other machines as well as vehicles.
To streamline the treatment process, automatic electronic notifications detailing which cargo has been designated for fumigation and heat treatment enables the team at the terminal to plan schedules well in advance, and cope with these high volumes.

"With its close geographic proximity to the Midwest, Baltimore is the most economical location for OEMs to move products to and from their markets," he adds. "Australia and New Zealand are some of the most important markets for customers, so we will continue to find solutions to help our customers meet these regulations."