Keeping cargo pest-free
Manufacturers shipping cars and rolling equipment to Oceania face challenging cargo treatment regulations. Come on the inside of our treatment facility in Baltimore.
Wallenius Wilhelmsen Solutions' (WW Solutions) fumigation facility at the Mid-Atlantic Terminal in Baltimore has been meeting customer demand since it opened in 2015. Further investment in cargo treatment facilities will position the terminal to remain the number one choice for customers shipping cars and rolling equipment to Australia and New Zealand.
Treatment required for Oceania-bound cargo
Brown marmorated stink bugs (BMSBs) are the cause of strict seasonal shipping regulations for exports to Oceania. The stink bug is a known agricultural pest in the US and Asia, but strict governmental rules in Australia and New Zealand have so far kept them out of the region.

The problem isn't restricted to just agricultural machinery. "At first many car manufacturers didn't think there was an issue with BMSBs in cars, but after BMSBs were found in cars upon arrival in Australia, we knew the risk was there", explains Phil Hansen, responsible for cargo quality in the Americas. Since opening the facility in 2015, his team has worked hard to educate their customers on the BMSB regulations and provide a process that works for high-volume business.
Helping customers meet their responsibilities
It is the responsibility of the cargo owner or freight forwarder to ensure that cargo headed for Oceania is handed over for the ocean leg of the journey in a clean condition, free from stink bugs and other biosecurity hazards. Though due to pre-defined regulations and time constrains, OEMs have little choice but to seek a solution as close as possible to the port of departure.
The precise rules differ by country and time of year, but the window between fumigation and vessel departure can be as little as 72 hours. The Baltimore facility stands very close to the loading point, so once the cargo has been fumigated it is in prime position to be loaded on to the waiting vessel.
This tight schedule has caused the WW Solutions team to open an additional fumigation facility prior to the 2018 season for automotive and light agriculture breakbulk. The extra capacity will help meet the high customer demand in the peak season from September to April, when both Australia and New Zealand insist on fumigation of all cargo.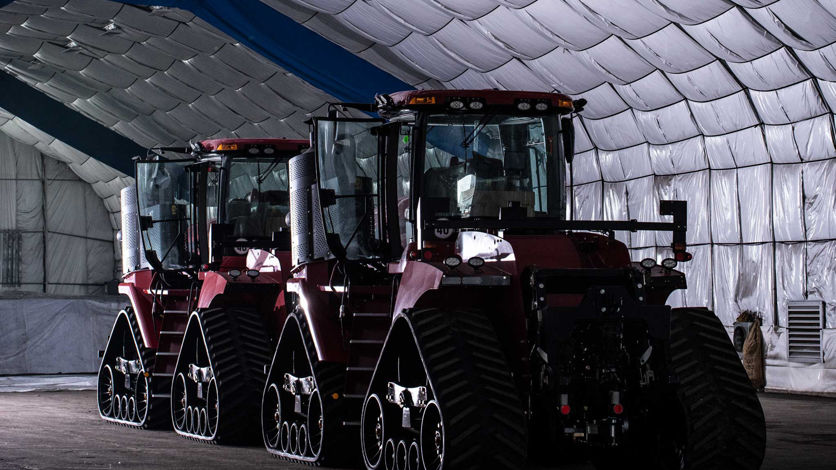 WW Solutions' fumigation facility at the Mid-Atlantic Terminal in Baltimore has been meeting customer demand since it opened in 2015.
Due to the need for venting, the full fumigation cycle can take up to 32 hours. "We have to meet strict guidelines from the Maryland Department for the Environment, which requires up to 20 hours of ventilation time after the fumigation is complete", says Hansen.
Given this limitation and the high volume of Oceania-bound cargo passing through Baltimore, WW Solutions are investing in a heat treatment facility as an alternative option. The process is just as effective as fumigation but takes significantly less time, making the new facility an ideal option for automotive OEMs.
A strategic choice for the auto industry
WW Solutions has long been a significant player in Baltimore, and their Mid-Atlantic Terminal, Equipment Processing Facility and Vehicle Processing Facility currently occupy approximately one-third of the entire Dundalk Marine Terminal.

"With its close geographic proximity to the Midwest, Baltimore is the most economical location for OEM's to move equipment to and from their markets. Australia and New Zealand are some of the most important markets for us, so we had to come up with a solution to help our customers meet the new regulations", says Mid-Atlantic Terminal Manager Steve O'Malley.

The fumigation process at Baltimore is a prime example of the benefits of choosing a company with the global footprint of WW Solutions. "We automatically receive electronic notification from WW Solutions of which cargo has been designated for fumigation, enabling us to plan the schedule well in advance", explains O'Malley.
Fast facts
The facility in numbers

In 2017, the Mid-Atlantic Terminal fumigated 148,000 cubic metres of cargo including more than 3,000 cars, 1,200 units of rolling equipment, and 1,774 breakbulk units. Each fumigation event requires 630lbs of sulphur fluoride solution. The process itself takes around 12 hours, followed by up to 20 hours of ventilation before the cargo can be loaded on to the vessel.

The regulations in Australia and New Zealand

Cargo headed for Australia that is manufactured before December 1st must be treated prior to loading. Cargo manufactured after December 1st require a certificate stating the date of manufacture. Cargo bound for New Zealand must be treated regardless of the date of manufacture.