Integrated logistics services to streamline your automotive supply chain
Are you looking to optimise your outbound logistics? Discover the benefits of integrated logistics services for the automotive sector and how our solutions can help get your cars to market on time and on budget.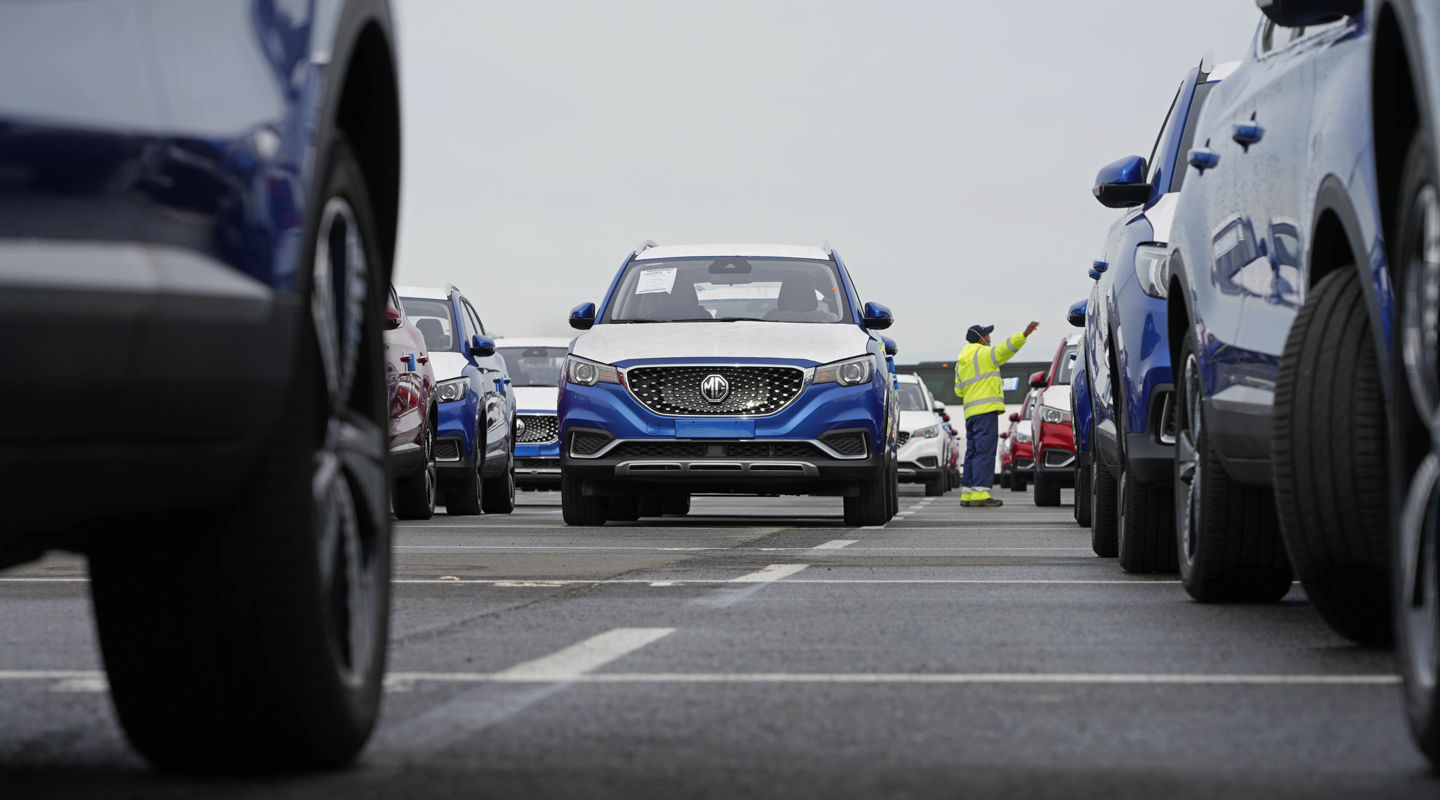 From keeping inventories and production stable to ensuring visibility and a consistent flow of vehicles to end customers, a seamless factory-to-dealer supply chain is crucial for carmakers.

To avoid disruptions and bottlenecks, which can result in increased lead times and higher costs, auto OEMs are fast discovering the benefits of relying on one logistics provider to handle the entire process – from inland and ocean transportation to processing and storage.

"By having one service provider, automotive OEMs benefit from a single point of contact and consistent work quality," explains Wayne Washington, senior vice president, product development and contracting, WW Solutions. "With our extensive ocean and logistics network, Wallenius Wilhelmsen has the capability to offer customers seamless, cost-efficient handling of their products, from factory to final destination."
A global trade network to reach your key markets
Our high-frequency liner service offers reliable sailings on all the main automotive trade lanes globally, including Asia to Europe, Asia to North America and North America to Europe, helping to keep lead times as short as possible for OEMs operating in these key markets.

Frequent sailings also mean smaller batches of vehicles can be processed and distributed to the final customer quicker.

"By matching up our ocean and logistics solutions where our customers need them – such as at our terminal in Zeebrugge, which acts as a strategic gateway to the rest of mainland Europe – we can offer efficiencies that add real value," explains Christen Schreuder, senior vice president, shipping services, Wallenius Wilhelmsen.
"Right now, our customers are looking for predictability. They want to get their cars to market as quickly as possible, and with 122 vessels in operation across our fleet as well as efficient logistics services at key ports, we have the capacity and ability to deliver seamless solutions for them."
Real-time visibility to support better planning
Delays in any part of the supply chain can impact lead times and increase costs, which is why having a real-time view of every stage is so important. Our inventory management system acts as a data repository for all activities as vehicles move through our processing centres and out to delivery to the dealer by rail or truck, meaning OEMs have up-to-date information regarding product flow and can react faster.

"As soon as a vehicle arrives at our facilities it's logged in the system so that planning for all activities, including compounding, accessorisation, vehicle movement and routing for domestic or international delivery can begin," explains Gary Davis, vice president, business development, WW Solutions.
We're also investing in mixed reality technology to help OEMs remain agile and overcome obstacles as and when they arise. Remote assistance tools such as HoloLens, which is already in operation at our terminals and processing centres in the US, Japan and Australia, allows customers and technicians to collaborate in real-time with our teams around the world, assisting with complex product handling and auditing efficiently.
Processing services to ensure a consistent flow of vehicles to dealers
Our network of in-plant or on-port vehicle processing centres (VPCs) plays a pivotal role in connecting all parts of the automotive supply chain, enabling OEMs to streamline distribution, reduce transit costs and ensure that cars arrive at their final destination on time and in pristine condition.

As well as accessorising, inspecting and maintaining vehicles, our VPCs can also help you meet the needs of your different markets and provide a strategic holding area to manage inventory. Fluctuations in demand for example, can result in OEMs needing to find storage space at short notice, which is where our on-port VPCs can help. By enabling vehicles to remain in their usual supply chain, ready for when demand returns, OEMs have the agility to act quickly once orders resume.

"While our in-plant and on-port VPCs serve different purposes, the focus on quality and attention to detail remains consistent, with our customers benefiting from competitive, cost-effective services that make use of the best practices and ongoing process improvements," says Washington.