Inside Lean:Green Works: Making a splash with World Oceans Day
Trash and oceans shouldn't mix. But sadly they do.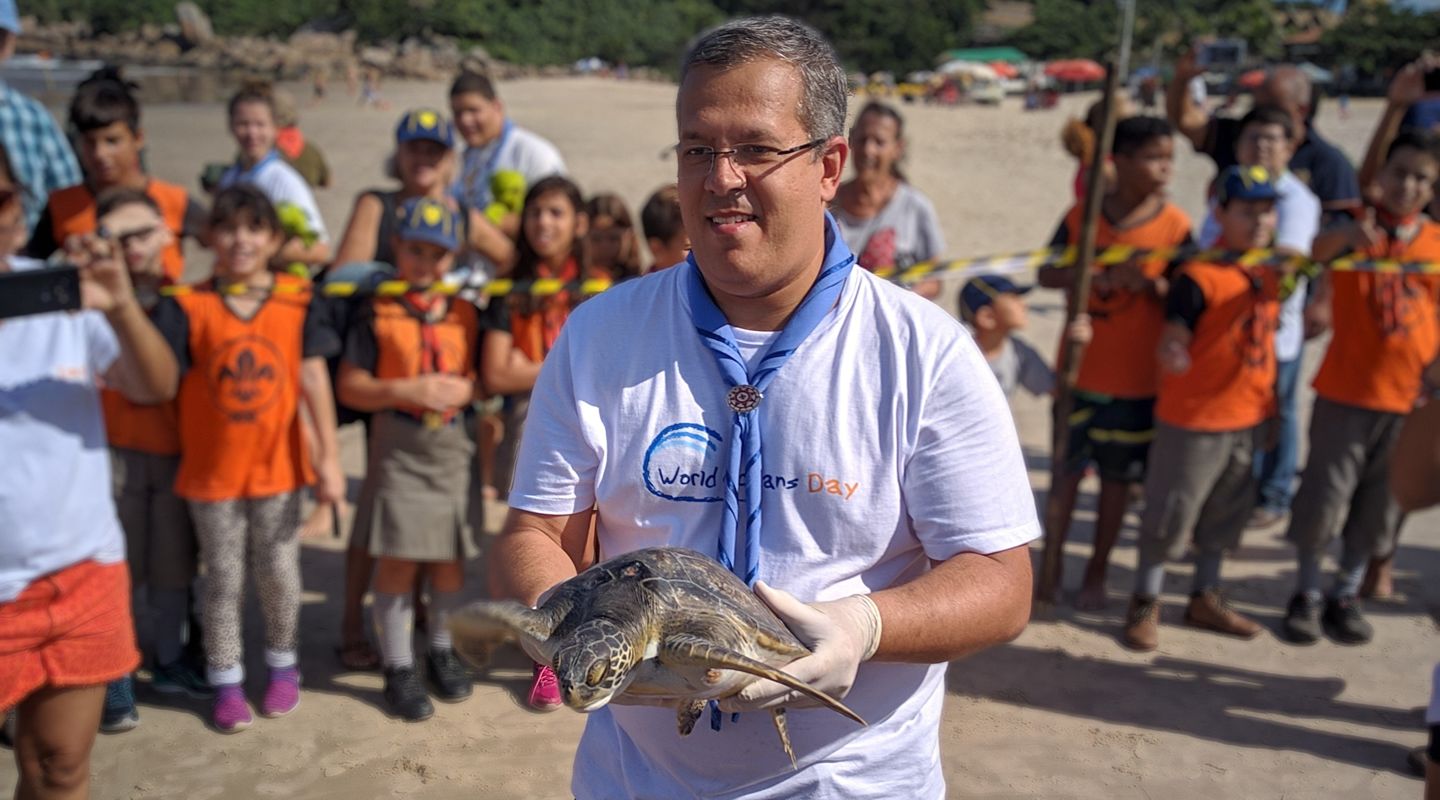 Every year billions of tonnes of rubbish and pollutants enter the seas to sink without trace or wash up on beaches, threatening marine life and delicate ecosystems.

World Oceans Day was established to tip the balance back in favour of nature. The annual event on 8 June was established in 2002 to rally worldwide support for ocean protection and conservation. This year's event saw hundreds of activities such as beach clean-ups and dives take place on six continents, reaching 454 million people on social media, attracting widespread press coverage, and gaining the backing of the United Nations and World Economic Forum.

At Wallenius Wilhelmsen, our employees and their families took part in virtual aquatic clean-ups across the globe, collecting plastics and other rubbish from rivers, lakes and streams that might otherwise end up in the ocean.

Many also took part in a popular competition to create works of art that captured what the ocean means to them and why we must work together to protect this vital, shared resource.

Next year's World Oceans Day promises to be even more memorable.
Restoring the beauty of a Brazilian beach
World Oceans Day 2021 will certainly be a highlight for our colleagues in Brazil such as Daniel Silva, a supply chain supervisor based in São Paulo. Plans are already in place to bring together our customers located near the port of Santos with NGOs and the local community for a beach clean-up, he explains.

"The goal is to create a similar experience to 2019's World Oceans Day, which was a great success," Silva says.

Teams will hope to release animals back into nature on the day. "For me, sustainability is about more than just recycling or avoiding waste," Silva adds. "As a company, we should make sure every place we touch is improved by our influence."

Silva has been involved with conservation projects since he was a teenager. "This type of experience is inspiring. It is part of what makes working for Wallenius Wilhelmsen so satisfying."

But he hopes that by 2050, it will no longer be necessary to have specialist campaigns or teams dedicated to sustainability, because it is so embedded in everyone's lives. "Thinking about your responsibility as a company and as an individual should be as common as drinking water."