In pole position: What sets Polestar apart
Innovation and heritage collide at Volvo Cars and Geely's new performance EV brand. We interviewed the company's spokesperson about how Polestar is revolutionising not only how we drive, but how we buy electric cars.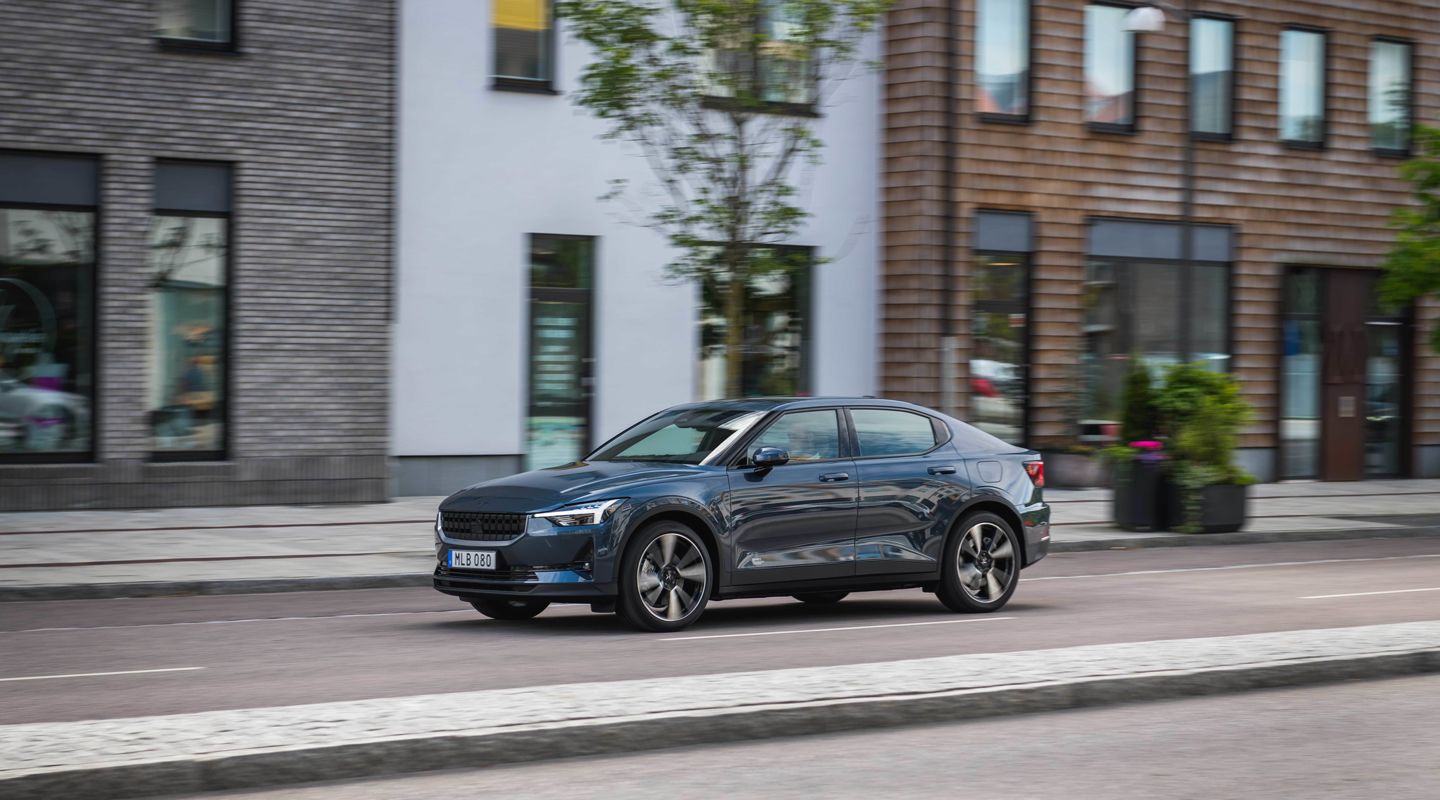 What does the car manufacturer of the future look like?

Some might say it looks a lot like the Swedish carmaker Polestar, the electric performance brand from Volvo Car Group and Zhejiang Geely Holding, whose latest model, the fully electric Polestar 2, has just arrived in Europe.

This high-performance, long-range set of wheels is already making an impact on the electric vehicle market. But it's not just kerb appeal or performance prowess that sets Polestar apart from traditional automotive manufacturers. The brand's distinctive ambitions and digital business model also breaks with industry convention.

"We often refer to ourselves as a 90-year-old start-up," explains Polestar's spokesperson Fredrika Klarén. "We have the same mentality and agility as a start-up – quick decision-making and innovation – but with the backing and reputation of our owners.

"That puts us in a unique position," she adds. "Manufacturing, logistics, quality, design – all those aspects that would take a new car company 20 years to develop – we've already got in place. For the Polestar 2, for example, we have safety technology developed with Volvo, but we present a very different kind of brand aesthetic and ownership experience."
Digital solutions to shake up the buying process
The Polestar experience begins long before the car arrives on your driveway.

"We're trying to make the experience of driving and owning a car the best it possibly can be by taking the hassle out of it," says Klarén. "One of the ways we do that is with our retail model, which is entirely digital."

By changing the mindset around how consumers purchase cars in the first place, Polestar bypasses the need for a dealership all together.

All cars are configured and sold online, with the majority of features included as standard. For those who want to interact with the Polestar 2 model in the flesh, 'Polestar Spaces' – as far removed from the conventional car showroom set-up as possible – are being rolled out.

These Spaces are geared up to facilitate experiences, not sales. By the end of 2020 there will be around 50 globally in the brand's 10 launch markets in the US, Canada, China, Sweden, Norway, Belgium, the Netherlands, Germany, the UK and Switzerland.

The digital innovations don't stop there. For those who go on to make a purchase, the Polestar 2 is the first car to come with an infotainment system designed in collaboration with Google. As the Android-powered system is always connected to the internet, the car will automatically receive over-the-air updates, meaning the onboard technology stays as up to date as possible.

"Polestar 2 is an extension of your digital life; another digital device," says Klarén. "Today, this is the level of integration and connectivity people expect."
A sustainable supply chain for EVs
A forward-thinking brand requires a supply chain to match. With electric car sales soaring – forecasters predict 540,000 electric cars will be sold this year in Europe alone – Polestar needed a logistics provider with a track record of handling EVs.

Having the correct infrastructure in place, like charging stations at key terminals, and pre-delivery inspections to support EVs is essential.

But it's a long road to Europe from the factory in Luqiao, China, where the Polestar 2 is made, meaning sustainability is also top of the agenda.

"The automotive industry needs to drive the change to a more sustainable future," says Klarén. "That's why we want to partner with companies that take a holistic view of the environment and their emissions."

Polestar will soon release a full lifecycle assessment for the Polestar 2, considering everything from "mineral to driveway and the life cycle beyond", Klarén explains. Ocean transportation from China to Polestar's main markets in Europe and North America will also be taken into account in the assessment – as will every other element of the vehicle's supply chain.

"We know that materials, especially those used in the battery, are connected to environmental risks in the supply chain," she continues. "That's why it's important for us to consider the entire lifecycle of our vehicles. We have the vision of being a guiding star for sustainability – and that starts with the materials we use."

So, Polestar 2 is vegan as standard. Carpets are made from recycled plastic bottles and the car is upholstered in a pioneering new material, WeaveTech. Polestar Precept – a concept vehicle released by Polestar earlier this year to showcase its future sustainability direction – takes this even further.

"Precept showcases where we are aiming in terms of future materials and we have real ambitions to implement them as soon as we can," says Klarén.
How we support Polestar's supply chain
WW Ocean provides ocean transportation for all Polestar exports from China to Europe and the US east coast.

Polestar selected Zeebrugge as its European hub port due to its central location for further distribution to European countries. When the Polestar cars are discharged at our Zeebrugge terminal, WW Solutions provides a range of value-added services, including:
- Terminal handling and inspection
- Charging of high voltage batteries

- Technical support, including light pre-delivery inspection

- Load preparation and load building

- Performance reporting

WW Solutions also provides services for Polestar at our Oxnard compound in California for the west coast US market. These services include: vehicle receipt and inspection; charging of high voltage batteries; technical support, including light accessory installations; and vehicle storage and staging for truck away.