How Wallenius Wilhelmsen brings laid-up vessels back to life
After months in cold lay-up, it's unsurprising that getting a vessel ready to sail again takes some careful planning. As we gear up to welcome back another three vessels to our fleet later this year, we find out what preparation is involved in returning them to service.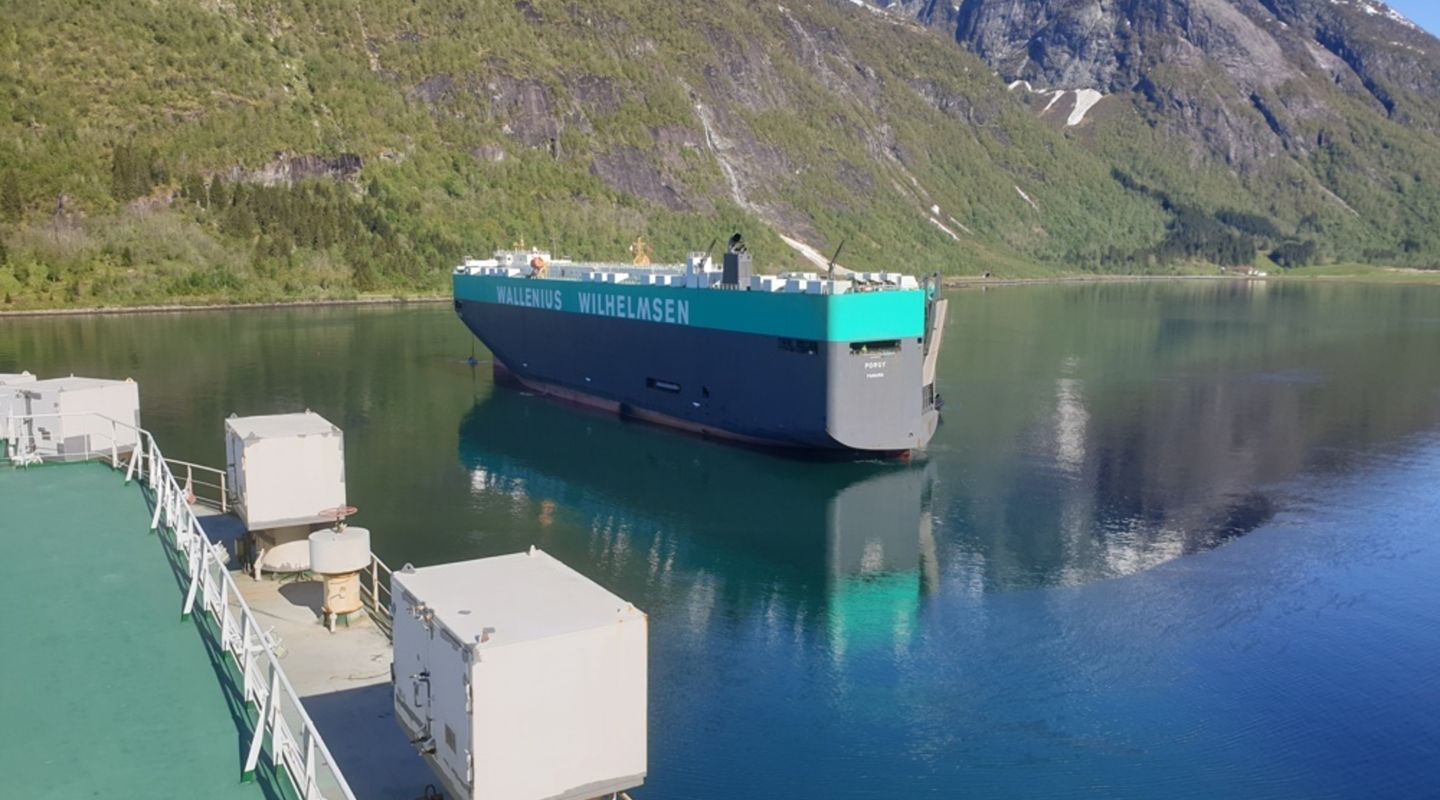 Having placed 15 vessels into cold lay-up during the peak of the pandemic, we have been returning some to service as market conditions change.

"Predicting the potential market impact of the ongoing pandemic remains a challenge, however we have the flexibility in our operations to adjust the fleet for any changing market condition," says Torbjørn Wist, acting CEO.

While much care is taken to ensure vital components don't erode during cold lay-up through regular maintenance of onboard rotating and electrical equipment as well as humidity control, the process of bringing a vessel back into service can take up to 70 days during Covid times – a month longer than it would in normal circumstances.
Getting vessels up and running again
The first, and most important step in the successful reactivation of a vessel is securing a strong crew. "Normally you'd try to get more or less the same crew back onboard to ensure a smooth reactivation, but of course Covid-19 travel restrictions – namely quarantine and health checks – play a role in determining who can join the vessel," says Captain Filip Svensson, Marine Operations Management, Wallenius Wilhelmsen.

With the support of an experienced crew, the process of reactivating the most critical systems can begin, these being starting up the auxiliary engine to power electricity, the boilers for heating and restart the fresh-water system. All of this takes place over a few days. "For a vessel that has been in cold lay-up the main issues are getting the auxiliary engines and donkey boilers up and running to generate electricity onboard to heat or cool the entire vessel," says Svensson.

While minimum maintenance is required for vessels that have been properly 'mothballed' during the cold lay-up period, there are other factors that can impact – and sometimes delay – the process of reactivation, such as the location, age and complexity of the vessel prior to lay-up and the length of time spent in lay-up.

If a vessel has expired class renewal surveys, for instance, a dry dock slot needs to be found prior to taking it into service. As locations of cold lay-up also have a great impact on marine growth, hull cleaning might have to take place prior to the vessel rejoining the fleet. Marine growth on the hull can lead to increased CO2 emissions, so cleaning ensures minimal impact to the environment and reduces the risk of transmitting harmful aquatic species from one part of the world to another from a fouled underwater hull.

"We expect the overall industry supply-demand balance to improve in the mid-term and given the time required to reactivate vessels, we believe that the time is right to reactivate the remaining vessels that have been laid up," adds Wist.

To date, nine of the 15 vessels in cold lay-up have re-entered service with plans to have the remaining six ships back in service before the end of the year.