How to build a resilient outbound supply chain to withstand market volatility
The arrival of Covid-19 has caused major disruptions to businesses, particularly in the automotive industry, laying bare the vulnerabilities in global supply chains. How can companies reimagine their logistics to better manage disruptions in the future?
The impact of Covid-19 on automotive supply chains
While no industry was spared during the pandemic, the automotive sector was one of the hardest hit. Travel restrictions, temporary shutdowns of factories and labour shortages triggered widespread production delays causing a ripple effect across the supply chain that resulted in significant disruptions to distribution and sales. In fact, McKinsey reports that profits for the top 20 OEMs in the global automotive sector are expected to decline by an estimated $100 billion in 2020.

But there is a silver lining. The pandemic has accelerated the pace of change within the industry and forced manufacturers to rethink their logistics operations. "A crisis is always a good opportunity for change and for adaption," said Wolfgang Gobel, president of the Association of European Finished Vehicle Logistics at the virtual Spring Congress in May 2020.

With the industry scaling up activity, much of the focus and investment is on building resilient supply chains. But what are the key learnings companies should be applying to improve their outbound logistics?
Measure risk to help limit the impact of future disruptions
If Covid-19 has taught us anything, it's the importance of having established risk-response protocols, which are key to successful crisis management and serve as a guide for decision-making and communication in the event of disruptions.

Companies should start with a thorough assessment of their supply chains to identify potential gaps in critical areas. For outbound logistics these include transportation, warehousing and distribution networks. This helps formulate a contingency plan, which David Sanders, global advanced manufacturing and mobility advisory leader at EY, insists is key to ensuring a speedier, more agile response to future crises. "Companies should run supply chain stress tests and model supply chain crisis scenarios on a regular basis," he said on the EY Business Minute podcast.

Investment in technology is equally important when it comes to successful scenario planning. Sanders recommends building a digital twin, for instance, to model and simulate what's going on in your supply chain to better respond in the real world.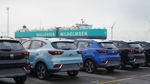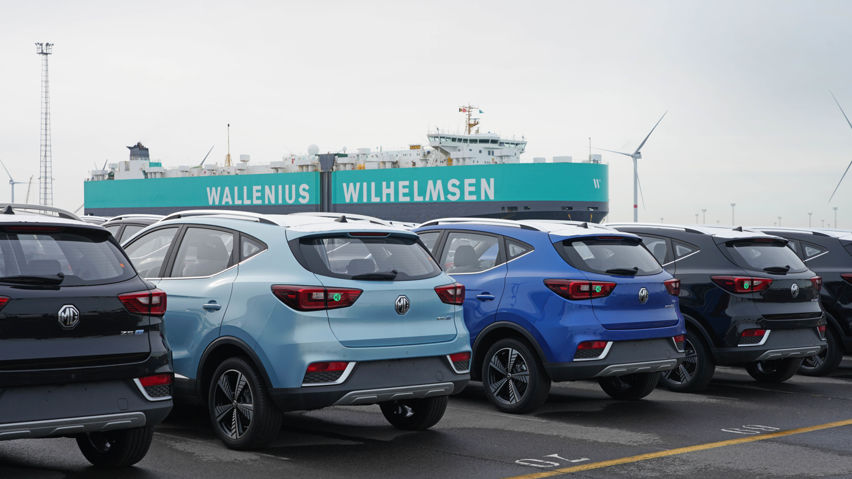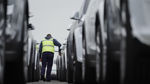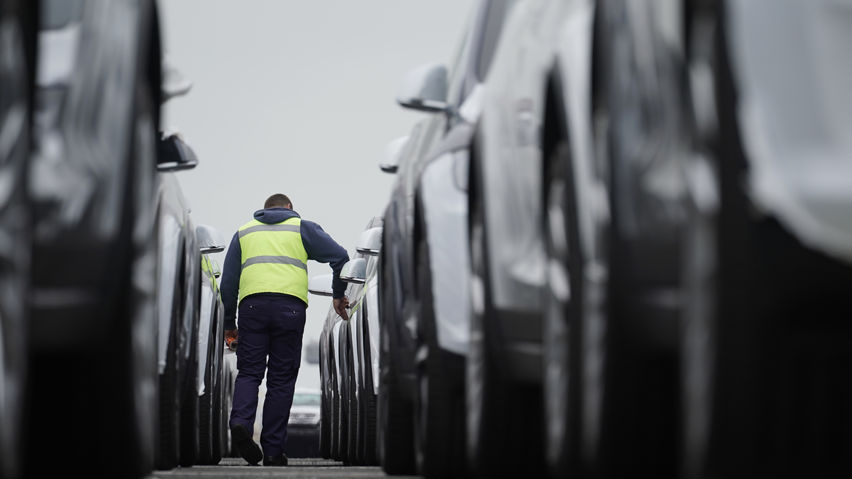 Transition to new technology
The automotive industry has been slow to adopt technology with an analysis by McKinsey scoring it below average for digital maturity. The pandemic, however, has highlighted just how important digitalisation is in building resilience in your supply chain, not in terms of crisis response, but from a planning and operational point of view too.

Complex finished vehicle supply chains, where reliable delivery and processing, and high-quality standards are paramount, also rely on digital tools and solutions, particularly when it comes to tackling the unique challenges brought on by the pandemic, such as limited availability of transportation, more stringent safety measures and the growing demand for last-mile contactless delivery.

Investing in sophisticated information systems and integrated software makes collaboration and problem-solving easier as manufacturers, suppliers and logistics providers can share information in real time for better visibility and ultimately better operational performance.

Of course, a digitalised supply chain requires big financial investment, but while budgets may be shrinking, a report by Allied Market Research suggests the global market for supply chain management software and services will sit at over $37 billion by 2027 – almost double the investment of 2019. This is an indication that the future of logistics is very much digital.
Harness the power of data for improved real-time performance
The pandemic demonstrated the importance of flexibility in responding to changing market conditions, particularly when it comes to delivering finished vehicles. "Having visibility is key to optimising supply chains, both from an efficiency and an agility standpoint," says Sanders.

But how can companies achieve better visibility? Digital fleet management, route optimisation and advanced analytics can all help to optimise operations and allow for a more nimble response to unexpected disruptions.

That means investing in platforms that capture real-time data to integrate information from ocean services, vehicle processing centres, onward rail and truck transport and warehouse operators for greater visibility at each step of outbound logistics.

Access to live data also allows for greater accuracy when it comes to planning, scheduling and vehicle processing. For instance, a vehicle's journey after production can be carefully tracked to allow for more precise timing of pick-up for truck drivers, which has the potential to reduce time to market and overall transport costs. Data is also a useful predictive tool to help identify improvement measures to optimise operations.
Prepare for new ways of delivering vehicles to market
The arrival of the pandemic and global lockdowns has seen consumers moving online in droves and car buyers are no exception.

With continued awareness on reducing the spread of the virus, contactless sales, handover and delivery of vehicles will potentially become much more commonplace, with buyers placing online orders, visiting virtual showrooms and requesting at-home test drives.

Manufacturers and dealers need to be prepared for this by exploring new ways of marketing and delivering vehicles to their customers.