How the world's oldest aquavit is matured at sea
Every drop of LINIE Aquavit is sent on an epic sea journey across the world to mature in sherry oak casks aboard WW Ocean vessels. Discover why crossing the equator twice gives the spirit its unparalleled smoothness.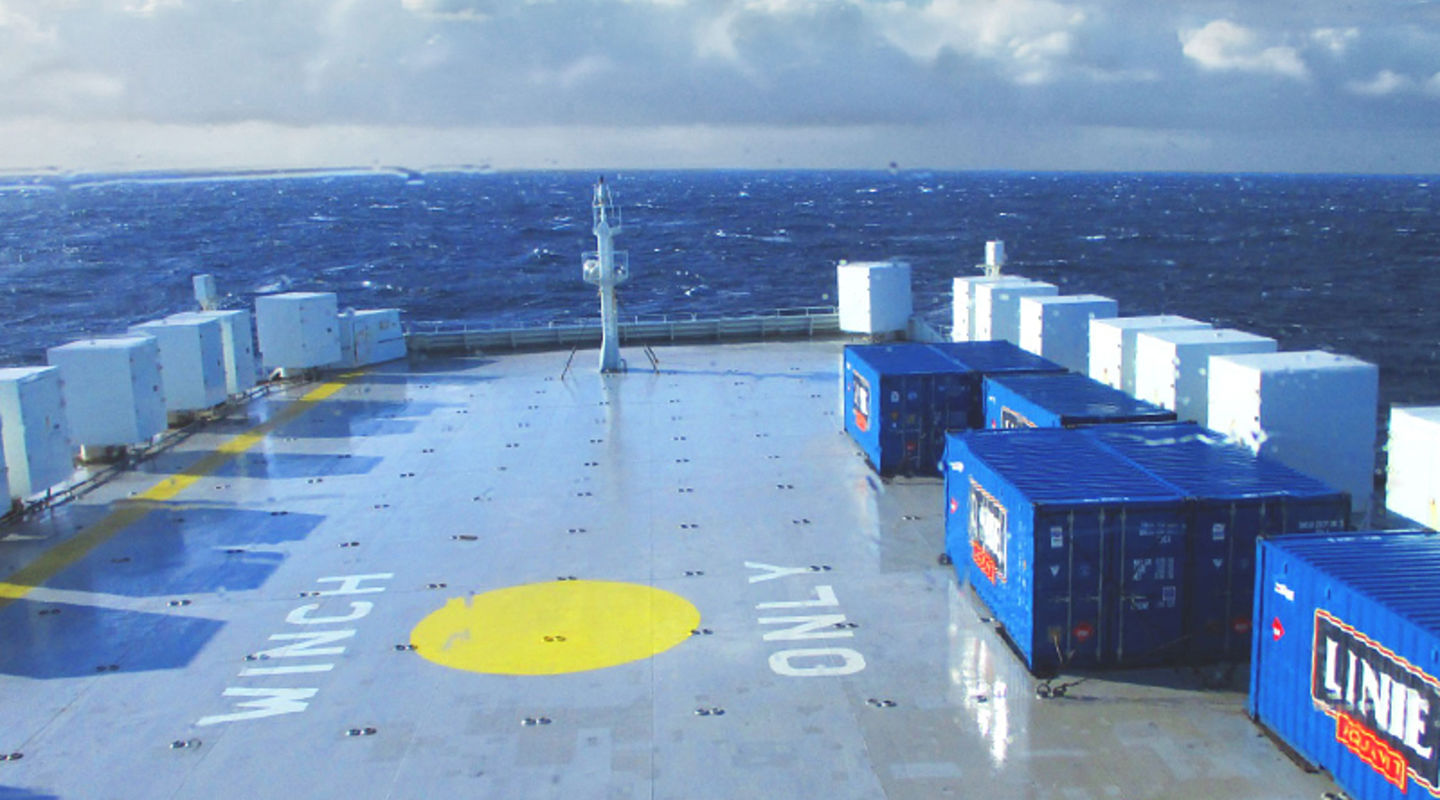 In Scandinavia and beyond, Norwegian brand LINIE Aquavit is well-known and well-loved. But while the caraway spirit's popularity grows, its famous proving process is often disputed.

LINIE is matured on the high seas aboard WW Ocean vessels. The historic relationship between the two brands exists for one reason: the spirit's smooth taste is developed through the changing temperatures, waves and humidity of the ocean.

This unique process was discovered early in LINIE's lifetime: the brand was born in 1805 when the Norwegian Lysholm family shipped potato aquavit to the East Indies. When it didn't prove popular, they decided to ship it back to Norway – and it was then that they noted how its taste was improved by the sea voyage.

"It gives us great pride to be part of this fine and ancient tradition. The crisp salty air and the gentle heaving of the swell matures each batch of Aquavit into a fine one," says captain Ashlyn Misquitta, reflecting on one shipment's four-month voyage aboard WW Ocean's Tamesis, which was captured live on camera. "Let's hope this tradition carries on for many more years so the world can keep availing of that smooth, silky taste of LINIE Aquavit!"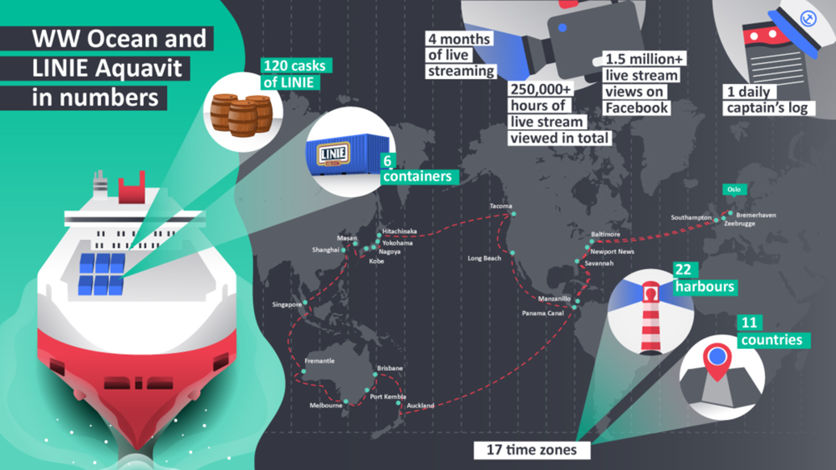 LINIE Aquavit's four-month, 2,800-hour journey around the world aboard WW Ocean vessel Tamesis was live-streamed in 2019.
Today, the journey that LINIE Aquavit takes as it matures is one that reflects the scale of Wallenius Wilhelmsen's global operations – and represents a long-standing tradition for both brands.

"Our relationship is a testament to how well LINIE Aquavit and WW Ocean work together," concludes Romain Jourdan, LINIE Aquavit Category Manager.